Woman Finds Cat Abandoned In Park With 1 Can Of Food And Saddest Sign
"It broke my heart …"
Abandoned in a park in Northridge, California, a gray cat named Puma gazed out the blue bars of his small cage, hoping a passerby might notice him. Puma hadn't been left with much — there was a sheet draped over the cage, a single can of wet cat food and a note that read, "Free cat."
Eventually, a group of concerned neighbors saw Puma and gathered around the cage, wondering what to do. One of them, Heather Plott, decided she wouldn't let the little cat wait outside any longer.
"I couldn't leave him there, so a neighbor helped me carry his cage to my house," Plott told The Dodo.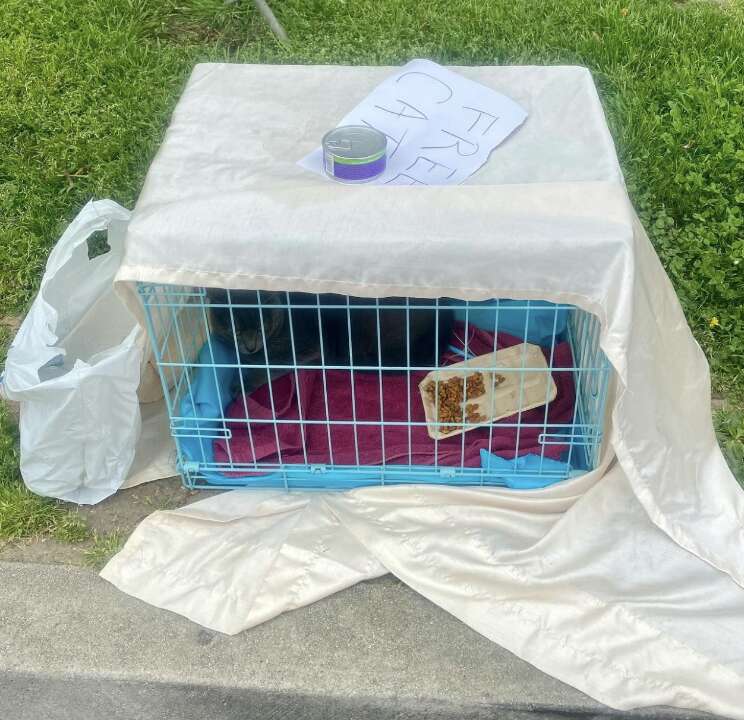 Back home, Plott read over the back side of the note, which provided some basic details about her new friend. She learned that Puma was a boy and that he was 2 years old. Meanwhile, anxious Puma took in his new surroundings.
"He was very shut down when I found him," Plott said. "You could tell he was both terrified and confused. It broke my heart because he didn't know what was happening or why. He never offered to hiss, bite or scratch. I could tell that he's a sweet guy but was extremely overwhelmed."
In need of some expert help, Plott contacted Sandra Harrison, the executive director of Kitten Rescue, and arranged for Puma to move to one of the rescue's foster homes.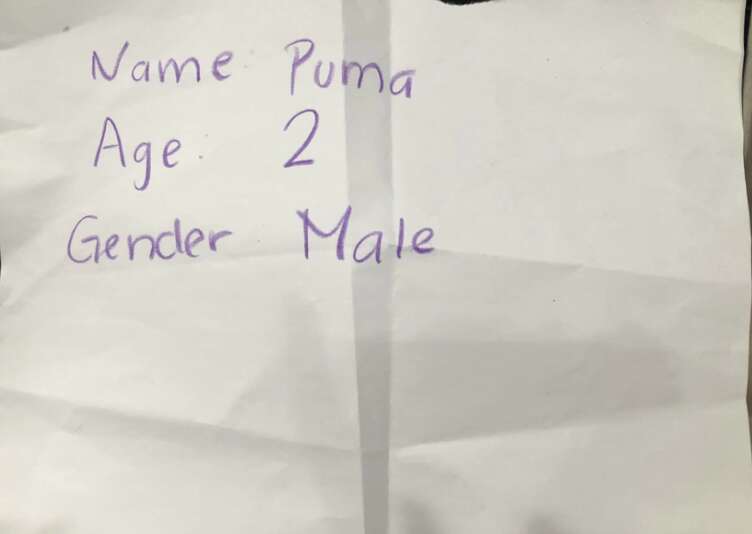 Safe at his foster home, Puma has slowly begun to open up. So far, Puma has made it clear that he likes living in a house where he's the only cat. Rescuers are still learning more about Puma and letting him take all the time he needs to feel comfortable.
Once Puma is ready, Kitten Rescue will start the search for his forever family.
Slowly, Puma is beginning to enjoy the comforts of a loving home. Though the sign on his cage read "free," it's clear to everyone that Puma is priceless.
The Best Treats Your Dog Will Love
We may earn a commission if you purchase from our links.