Woman Hears Cries Coming From Cardboard Box And Rushes To Open It
"[T]hey managed to open up a small crack large enough to poke their tiny noses out ..."
A woman was walking past a local business in San Antonio, Texas, when she suddenly heard the unmistakable sound of someone crying for help. She listened closely and realized the tiny cries were coming from inside a cardboard box with a hose on top of it. She hurried over to check it out — and under the hose, poking through a tiny hole, she saw furry noses and tiny, pleading eyes.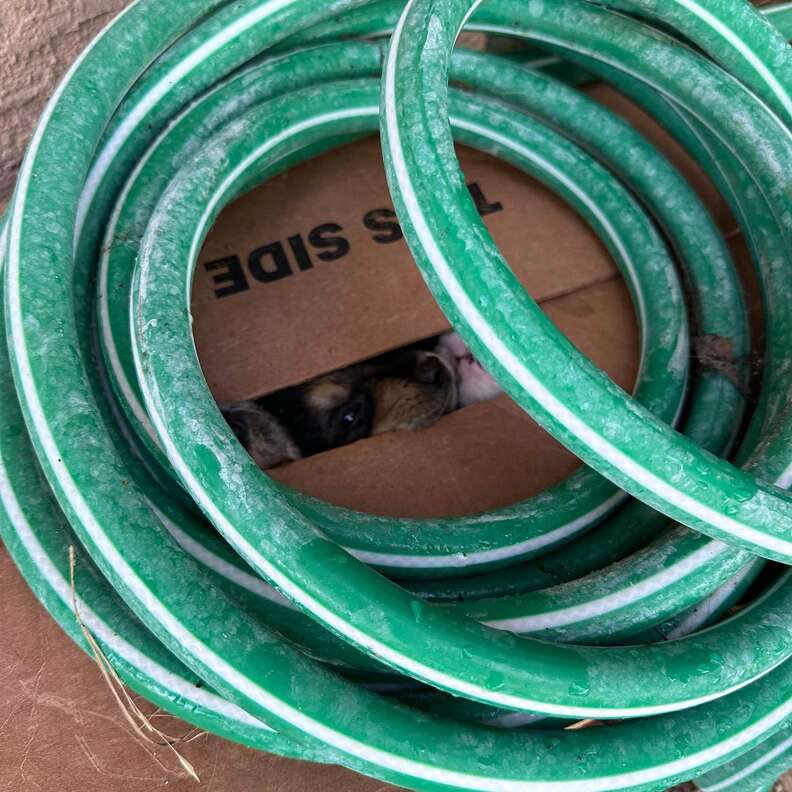 Seven puppies, around 4 to 5 weeks old, had been abandoned in a box overnight and had cried themselves hoarse until the morning, when someone finally heard them.
"Somehow, working together, they managed to open up a small crack large enough to poke their tiny noses out for quick breaths of air, and they stayed alive throughout the night," Tattered Paws And Golden Hearts Rescue wrote in a post on Facebook.
The woman who found the puppies happened to be a rescue volunteer and foster mom, so she started contacting every shelter and rescue she could think of to see if anyone could take in seven puppies — but everyone she talked to said no. They were all stretched too thin, and she was beginning to lose hope.
As a final attempt at getting the puppies the help they needed, she contacted Tattered Paws And Golden Hearts Rescue (TPGHR). She volunteers with them and knew they too were overburdened, but she had to try.
"She decided to ask TPGHR but knew the chances were slim because we too are overstretched," the rescue told The Dodo. "When Nancy, the president of TPGHR, saw their picture, she said, 'It's an awful feeling looking at seven little puppies and being the reason that they live or die.' Nancy chose for them to live."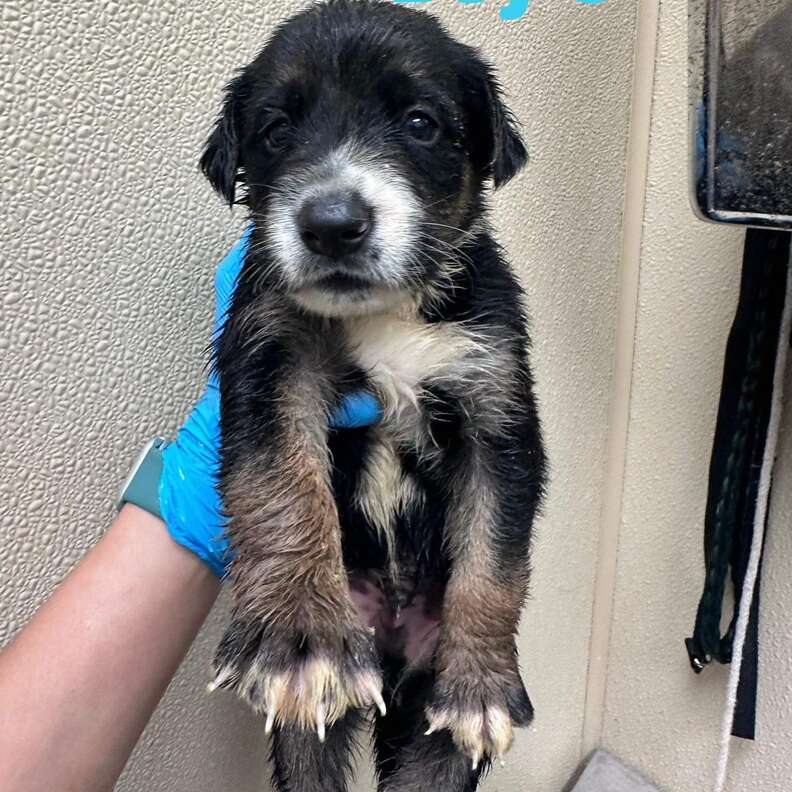 The woman took the puppies home and is now fostering them through TPGHR. They're still on the road to recovery, but if all goes well, they should hopefully be available for adoption in a few weeks.
The seven tiny puppies had an incredibly rough start to life, but thanks to the kindness of their rescuers, they're now so close to their happily-ever-after.
Keep Your Dog Happy On Rainy Days
We may earn a commission if you purchase from our links.