Woman Eating Ice Cream Cone Is Surprised To See An Animal Doing The Same
"He was literally in heaven."
Recently, Noah Jory decided to take her young son on a trip to the park. It was a warm September afternoon, so Jory thought it would be nice to pick up some ice cream, as well.
But she wasn't the only one to have that idea.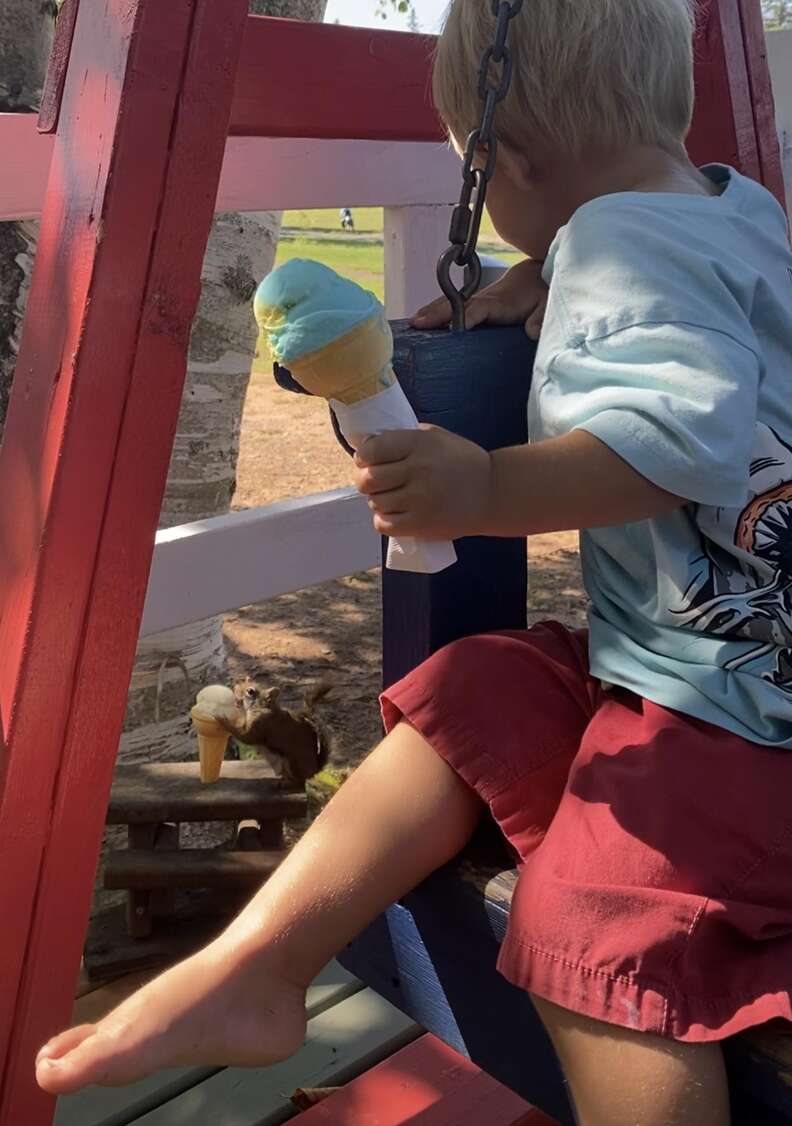 After buying two cones at a canteen at the park, Jory and her son looked for a place to sit. It was then that Jory's son noticed an amusing scene was underway nearby.
There, seated at a miniature picnic table, was a little squirrel — and he was eating an ice cream cone, too.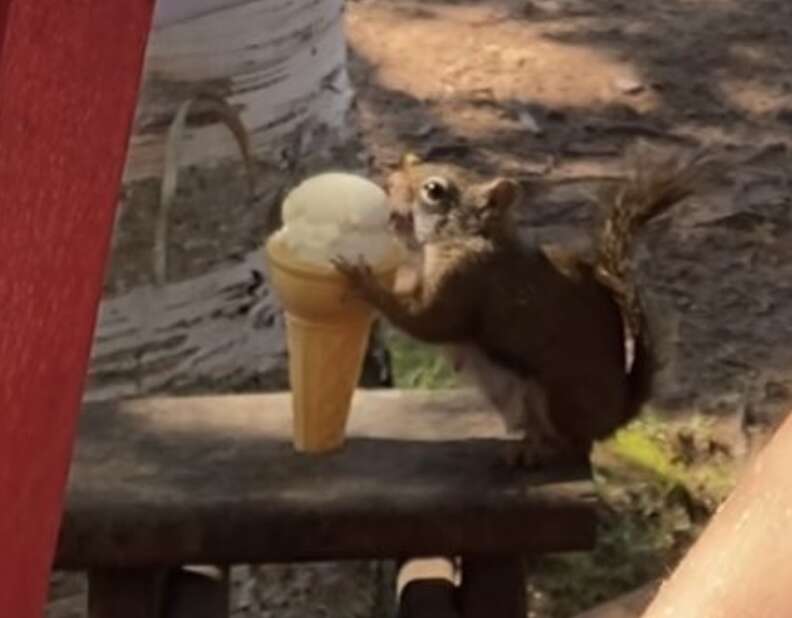 Jory and her son were stunned. The squirrel, meanwhile, was basking in delight.
"He was literally in heaven," Jory told The Dodo. "He was so fixated on the ice cream, he never moved at all."
She captured that adorable moment on video:
Turns out, park workers had placed the little picnic table there as a spot for squirrels to enjoy offerings of snacks. But on this day, someone had decided to make that more than just a handful of nuts.
And the squirrel was loving it.
"I hadn't actually seen a squirrel eat ice cream like that before," Jory said.
While ice cream might not be the most ideal food for squirrels, a few licks from a cone isn't likely to do more harm than cause a tummy ache. For this squirrel, it was apparently worth the risk.
And in that moment, enjoying cones of their own, Jory and her son felt a new sense of kinship with the animal world.
"I definitely think we bonded over this," Jory said.