Woman Driving Home Is Shocked When Unlikely Animal Jumps On Her Car
"At first I wasn't sure what was going on …"
Recently, Becky Sellers was driving through Springfield, Missouri, with her son when she noticed something strange. An animal with a long, striped tail was perched on a nearby car. The visitor wasn't like any other animal Sellers had ever seen in her suburban town, but soon she realized who he was.
"At first I wasn't sure what was going on," Sellers told The Dodo. "When I spotted the tail, [I] immediately knew that it was a lemur."
Sellers and her son rolled down the window to get a better look. The curious lemur saw them and immediately ran over, jumping on the hood of their car.
After the lemur sped away, Sellers had no idea what to think. She quickly called the local police department and told them what she'd seen.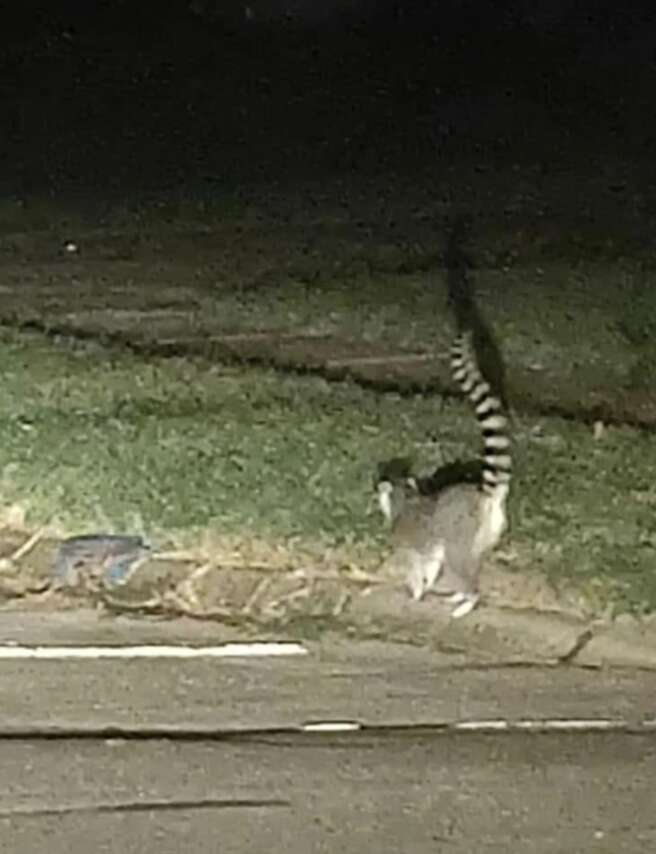 Springfield police had never encountered a lemur, but they were ready to do whatever it took to get the lost little guy to safety. When they finally found the scared animal, they chased him for a bit before finally catching him and wrapping him in a towel. The rescuers were so pleased that the lemur was finally in good hands.
"Officers always enjoy responding to unusual calls, especially when they come to a positive resolution," a representative from the Springfield Police Department told The Dodo.
Eventually, officials deduced that the lemur had escaped a home nearby, where he'd been illegally kept as a pet. But the lemur didn't have to worry. Soon, rescuers found him a new home at a wildlife rescue in southwest Missouri.
Safe at last, this lemur won't have to feel lost or alone ever again.
The Best Treats Your Dog Will Love
We may earn a commission if you purchase from our links.