Woman Creates The Most Adorable Tiny Living Room Just For Her Cats
So tiny, so perfect 😍
Meet Leeta and Lyla — two sweet cats who love nothing more than the comfort of a cozy place to laze away the day. Up until recently, however, their only options for spots to laze were pretty much all designed with humans in mind.
But thanks to their very creative mom, Tatiana Givenchy, Leeta and Lyla now have an adorable space to call their very own.
Having some extra time on her hands in the past months, Givenchy thought it would fun to reembark an old hobby of hers: crocheting. She decided her first project would be a gift to Leeta and Lyla.
Givenchy began crafting a tiny couch — a cat-sized seat she knew her pets would enjoy.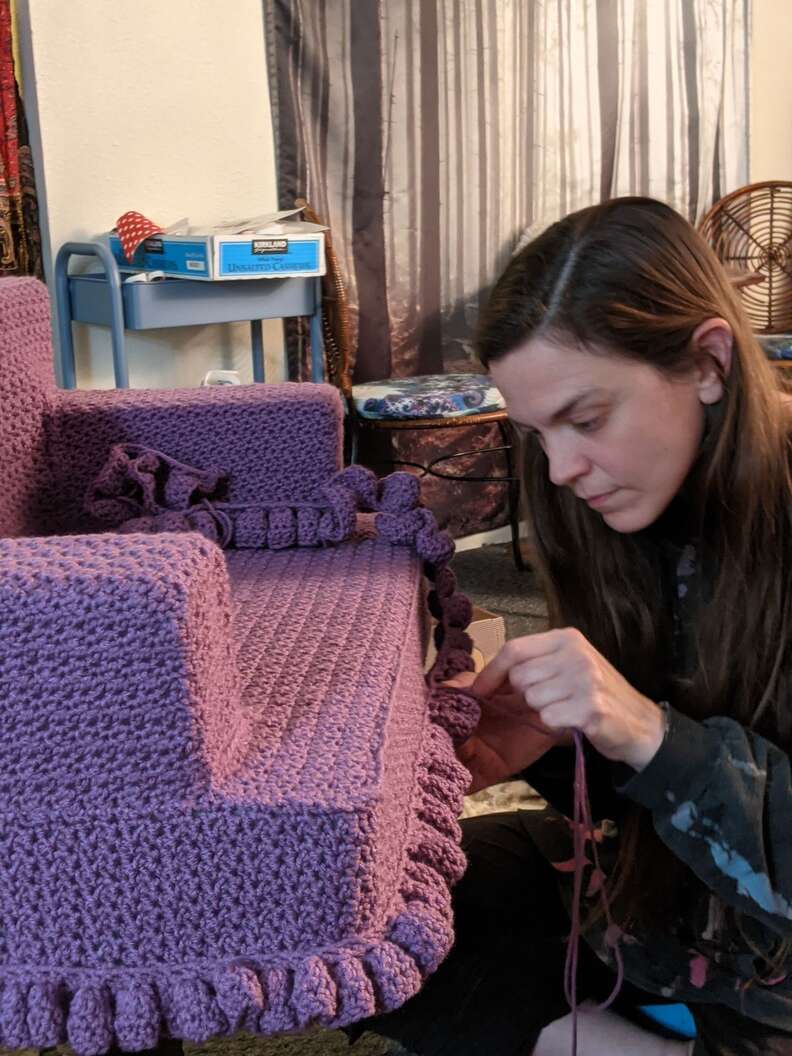 "The cat couch had been on my list [of projects] years ago, so I went for it," Givenchy told The Dodo.
And it turned out perfect.
Once the tiny couch was complete and placed on the floor, Leeta and Lyla were drawn to it immediately. But for Givenchy, something was lacking.
That single piece of little furniture seemed to call out for something more — so Givenchy put her creativity back to work. And, well:
"The rest of the living room just followed suit," she said.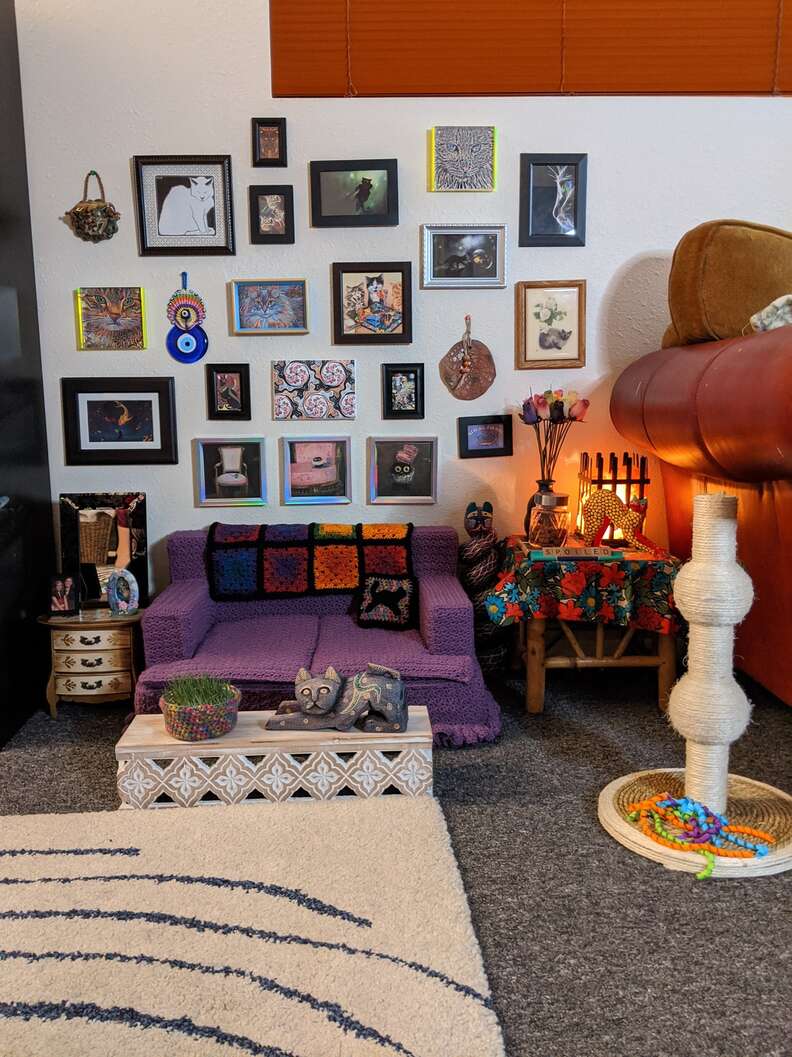 With some other tiny furnishings she's collected over the years, Givenchy went on to remodel her house to accommodate a whole little living room spot just for Leeta and Lyla's enjoyment.
And, sure enough, they love it.
Since its creation, the tiny living room has become the cats' go-to lounge spot.
"They spend more time there than anywhere else in the house," Givenchy said.
Best of all, Leeta and Lyla seem to understand that the tiny living room is their space — and they've been treating it accordingly. Rather than knock around the objects and furnishings in their new spot, as they're prone to do with their mom's stuff, the cats have worked to keep these neat and tidy.
The little mirror Givenchy added has been especially popular, almost as if the cats are proud to see themselves as owners of the tiny room.
Though the cats have their own space now, they're never far away from where Givenchy and her family hang out.
In fact, the tiny living room is set within the regular-sized living room.
So far, the only downside Givenchy has noticed about Leeta and Lyla's new tiny living room is that there's only one couch — and it's not quite big enough to fit them both at once.
But she's already working on a solution.
"I am in the process of [making] a second couch," Givenchy said.
The second couch, like the first, will take some time and effort to complete — as did the whole tiny living room setup, for that matter. But their mom's hard work and creativity hasn't been lost on Leeta and Lyla. They love her all the more for it.
"Their appreciation makes it so worth it!" Givenchy said.
Unique Cat Trees And Condos