Woman Captures Photo Of Strange Furry Blob Trying To Hide His Identity
Who is he? 🕵️‍♀️
Taylor Borth was hanging out at a park in Canada, observing the wildlife playing in the snow and taking pictures. She recognized most of the animals she saw but snapped one photo that was a little hard to identify.
The fluffy butt in the photo looked like a big, round blob, so Borth posted the photo online in hopes that it might bring people some joy.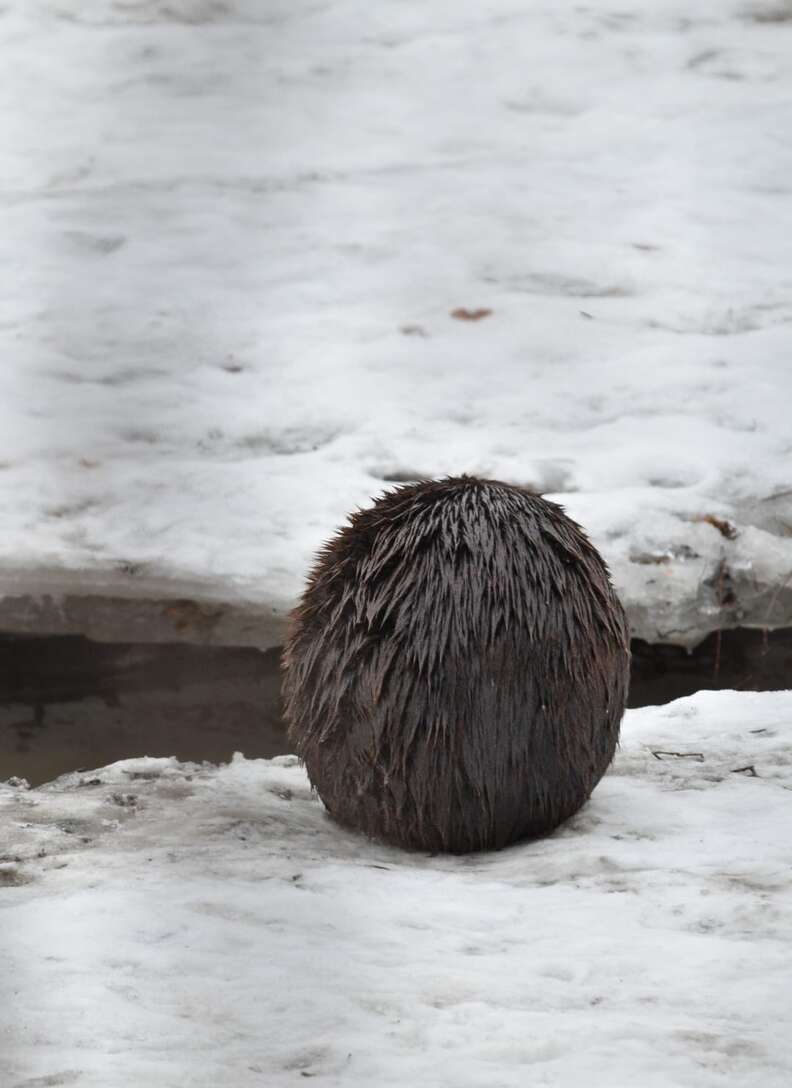 "Apparently people thought my one photo was hilarious," Borth told The Dodo.
Of course, the furry blob does have an identity — a mischievous little beaver.
The beaver and his friend were just hanging out, doing beaver things, and they certainly gave Borth a good laugh while they were at it.
"They were very unbothered of me and let me get within a couple meters," Borth said. "I captured them three weeks ago chewing a tree down as well."
The beavers normally make great models, posing among the snow and trees. That day, though, the one cheeky beaver, in particular, decided to show Borth a different side. He was sick of the paparazzi, and that's how he handled it.
Smart Buys From Companies That Help Save Animals
We may earn a commission if you purchase from our links.