Woman Thinks Guide Dog Is Helping Find Her Mom, But Brings Her Somewhere Else Instead
"This is one of his many quirks" 😂
Molly Burke was out shopping with her mom when the pair got separated. This normally wouldn't be a big deal, but Burke is blind, which made the process of trying to locate her mom a little more difficult. Luckily, she had her guide dog, Elton John, along with her and tasked him with locating her mom and bringing them all back together.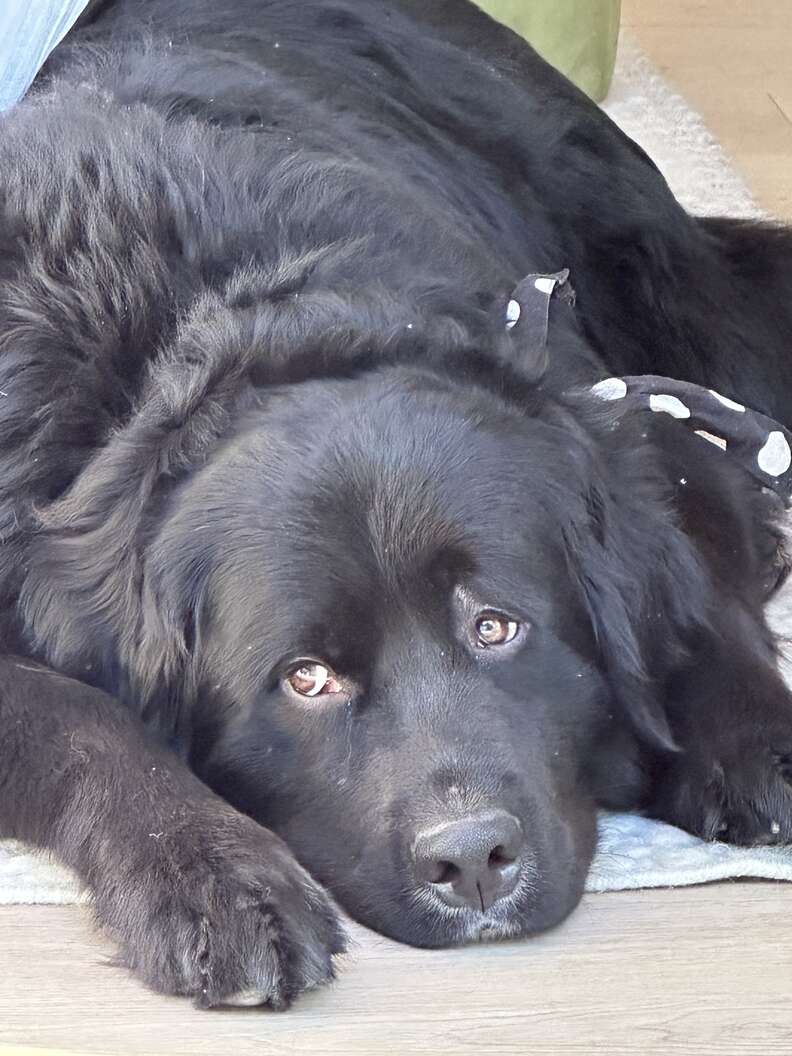 Burke and Elton John were wandering through the store, seemingly looking for her mom, when all of the sudden he started to pull in one direction with purpose. She figured he'd found her mom and was leading her there — but when he stopped walking, her mom wasn't anywhere around.
Instead, they were standing in the dog toy aisle, and Burke immediately started laughing.
"While this isn't something he should be doing while working, no working dog is perfect, and they all make mistakes, have off days and have their specific distractions — stuffed toys is one of his," Burke told The Dodo. "I laughed, thinking it was quite cute and funny, and then reminded him that he's working and it's not time to pick out toys."
Burke's mom found the pair a few minutes later. Even though Elton John wasn't particularly helpful in that instance, Burke didn't mind. He always protects her in the moments that matter, and at the end of the day, he's still a dog with a huge love for toys.
Since then, Elton John has led Burke to the toy aisle in various stores several times. He's very determined and is ultimately just trying to achieve a healthy work-life balance.
"I've learned this is one of his many quirks and is something for me to be aware of when we're out working in places where there may be stuffed toys," Burke said.
Elton John isn't perfect, but he's still a wonderful, attentive guide dog to his mom, and she truly wouldn't have him any other way.
"I share these moments because I think they're cute and funny and really humanize working dogs," Burke said. "No, this is not a behavior he should be doing while at work, but that's OK — these things happen. Sometimes people expect working dogs to be like perfect angel robots all the time, and that's not the case. I like to share these cute, funny moments where he makes an innocent mistake or shows that he really is still just a dog at heart who happens to have a really important job that he loves!"
You can follow Elton John on
TikTok
.
Toys For The Dog Who Has Everything
Presented by Chewy. We may earn commission on links.