Watch This Determined Senior Pup Adorably Lose Wiener Dog Race
All the feels 🥲
Earlier this year, dozens of adorable dachshunds met up to compete in the 2022 Doxie Derby, an amateur dog race hosted by the University of California, Davis' School of Veterinary Medicine.
The event is meant to be fun for people and pups alike — but there was nothing frivolous about the fortitude of one of the race's oldest competitors.
Her name is Sophie. She's 14 years old.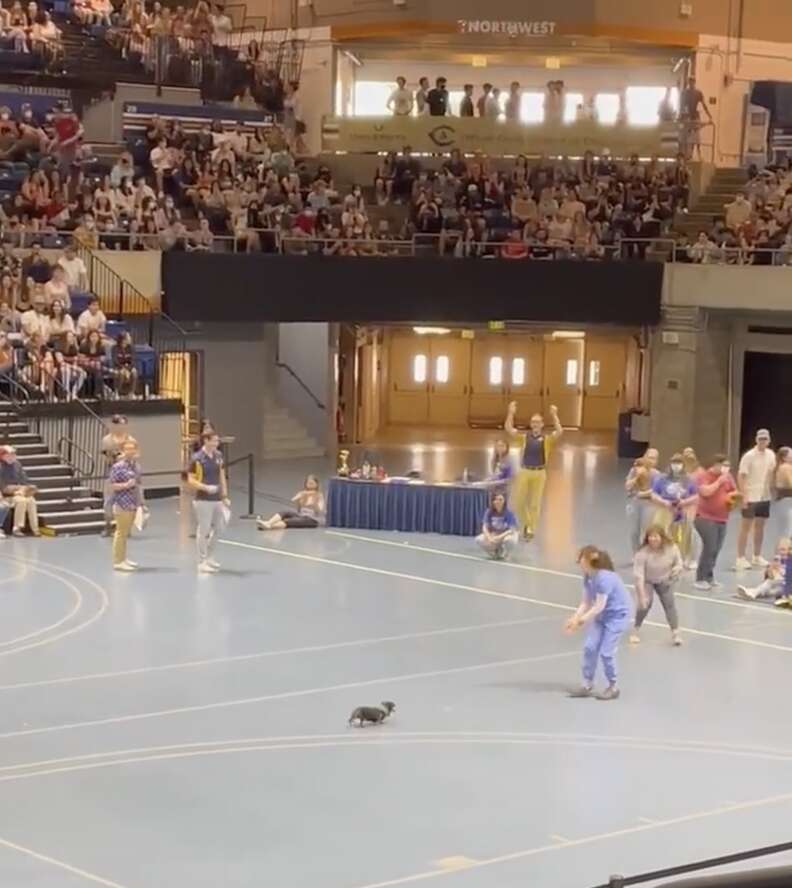 Alex Cohen, a Ph.D. student and creator of Tiny Snek Comics, was in attendance last April as Sophie and her fellow competitors were introduced ahead of the race.
Seeing as how Sophie was an older dog, Cohen might have had his doubts about her performance at first — but it soon became clear that what Sophie lacked in foot speed, she more than made up for with dogged determination.
Surprise: Sophie didn't win the race. But she did win the hearts of all who watched her.
"To see such an old dog successfully make her way across the finish line was really inspiring," Cohen told The Dodo. "All the other doxies had finished this race, and the whole auditorium really rallied for Sophie to make it. When she finally lumbered across, the crowd went wild!"
Sophie may not have won any medals that day, but one thing is clear — for her show of persistence and grit, she deserves ALL the treats.
Essentials for a Happy Pup (Chewy)
We may earn a commission if you purchase from our links.