Veterinary Nurse Has Sweetest Way Of Greeting Pets Waking After Surgery
"This is exactly what I signed up for" ❤️
Waking up from anesthesia can be jarring for just about anybody — but perhaps especially so for animals, emerging from sleep in a strange place after undergoing surgery.
Fortunately, for pets under veterinary nurse Alina Rojas' care, she has a way of replacing that fearful feeling with one of comfort and love.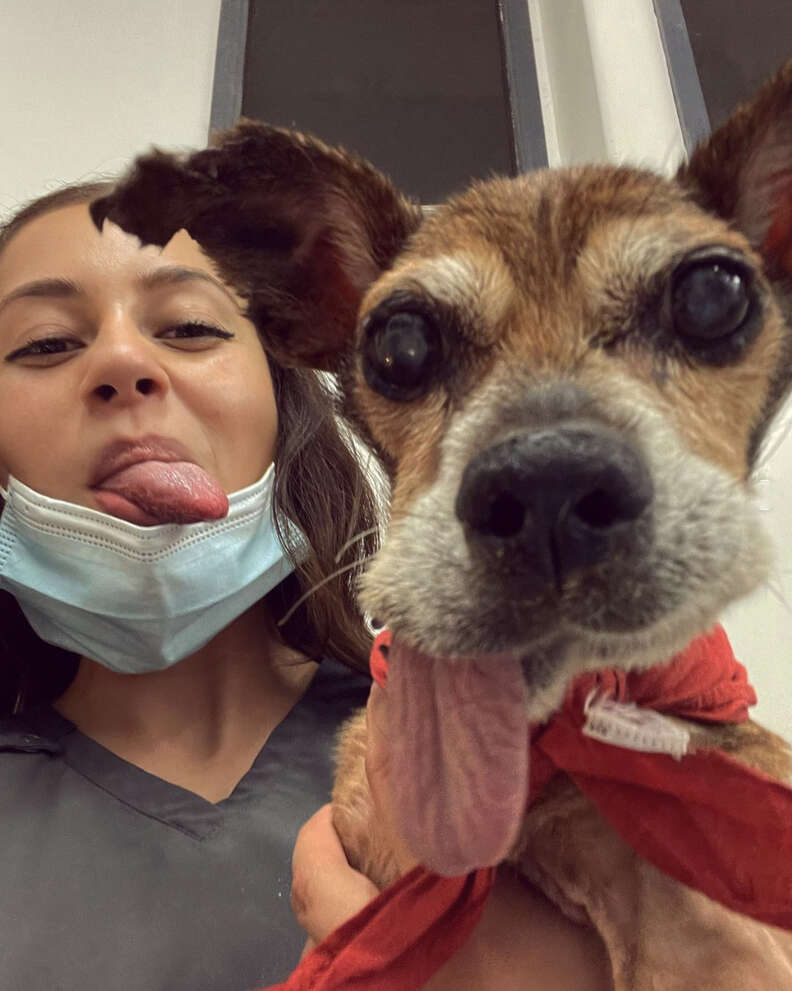 Recently, Rojas shared a video showing the sweet way she welcomes awake her furry patients — in this case, a dog named Bella.
Bella had been brought in to Rojas' clinic for a dental procedure, and she was understandably anxious about being there. So, knowing that when Bella woke up after the surgery, she might feel scared, Rojas used her heartfelt method of making things better.
She cradled Bella in her arms as she slowly came to:
It worked like magic.
"As soon as [Bella] felt safe and knew that no one was going to hurt her, she calmed down but still wanted to be in my arms," Rojas told The Dodo.
Not all pets under Rojas' care need that extra dose of TLC, but she's always happy to provide it for those who do.
For pups like Bella, Rojas' care is a priceless thing. But Rojas benefits, too:
"It's the best form of therapy for me," she said. "Being a veterinary nurse, this is exactly what I signed up for — to help these babies physically and emotionally, and overall just in any way I can. I love doing this and knowing that my comfort makes them feel safe."
Help Your Senior Pup Get His Groove Back
We may earn a commission if you purchase from our links.