Tiny Dog Dumped In Landfill Reunites With Man Who Showed Him Kindness
"The moment was unforgettable" ❤️
Abandoned at a California landfill, a little black dog named Rosco learned to make it on his own. For over a year, the resilient pup found his own food — occasionally relying on the kindness of strangers who'd stop by the dump to feed him.
Many concerned passersby tried to catch Rosco to no avail. That was until the California rescue groups Bakersfield Strays and R.A.D. Rescue decided it was time to bring the elusive dog to safety.
Rescuers set up a trap near the landfill, then they waited. For days, Rosco peered at the trap from a careful distance, never daring to go inside. Eventually, the pup wandered in. The metal door swung shut, and he was safe at last.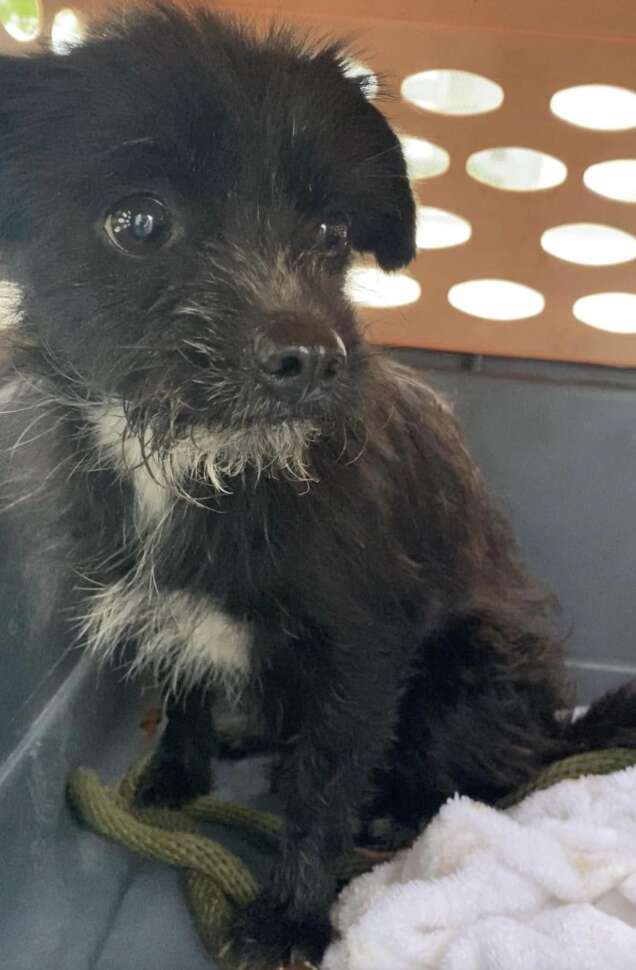 No one thought that Rosco, who seemed so distrustful of people, would be particularly friendly. But as rescuers began to interact with him, they found that Rosco was much more genial than they expected.
"Despite his rough exterior and shyness, the rescuers found him sweet and affectionate," a Bakersfield Strays representative told The Dodo.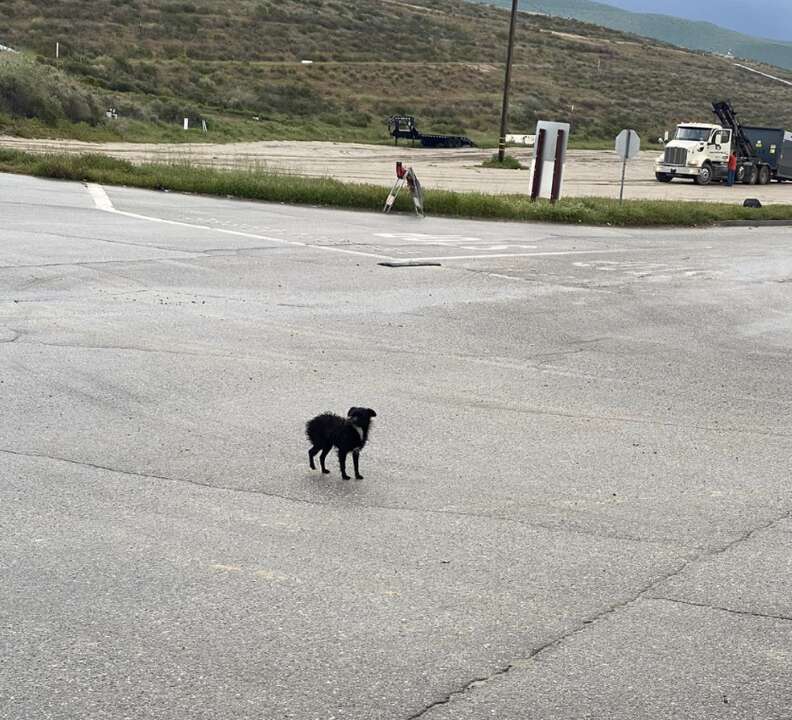 Back at the rescue, Rosco adapted to his new life of comfort as rescuers began looking for his permanent home. Not long after Rosco's rescue, R.A.D. volunteers noticed a Facebook post that stopped them in their tracks. A woman wrote that her dad, Derrick, had been regularly feeding a little dog at a local landfill, trying to gain his trust. However, when Derrick returned to the landfill recently, he was devastated that the dog was gone. Rescuers knew what they had to do.
"We immediately made the connection and reached out to Derrick's family," the Bakersfield Strays representative said.
When Rosco and Derrick reunited, it was clear they were a perfect match.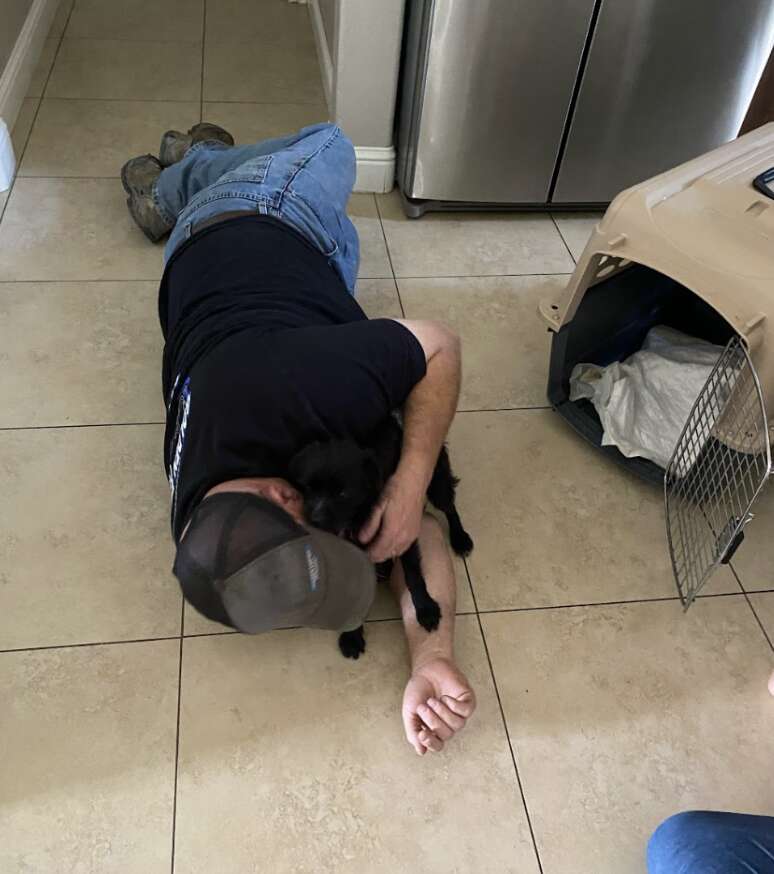 "The moment was unforgettable," the Bakersfield Strays representative said. "Rosco immediately recognized Derrick! Derrick was overjoyed to finally meet the little dog he had been trying to save for so long. He knew that Rosco was meant to be his companion."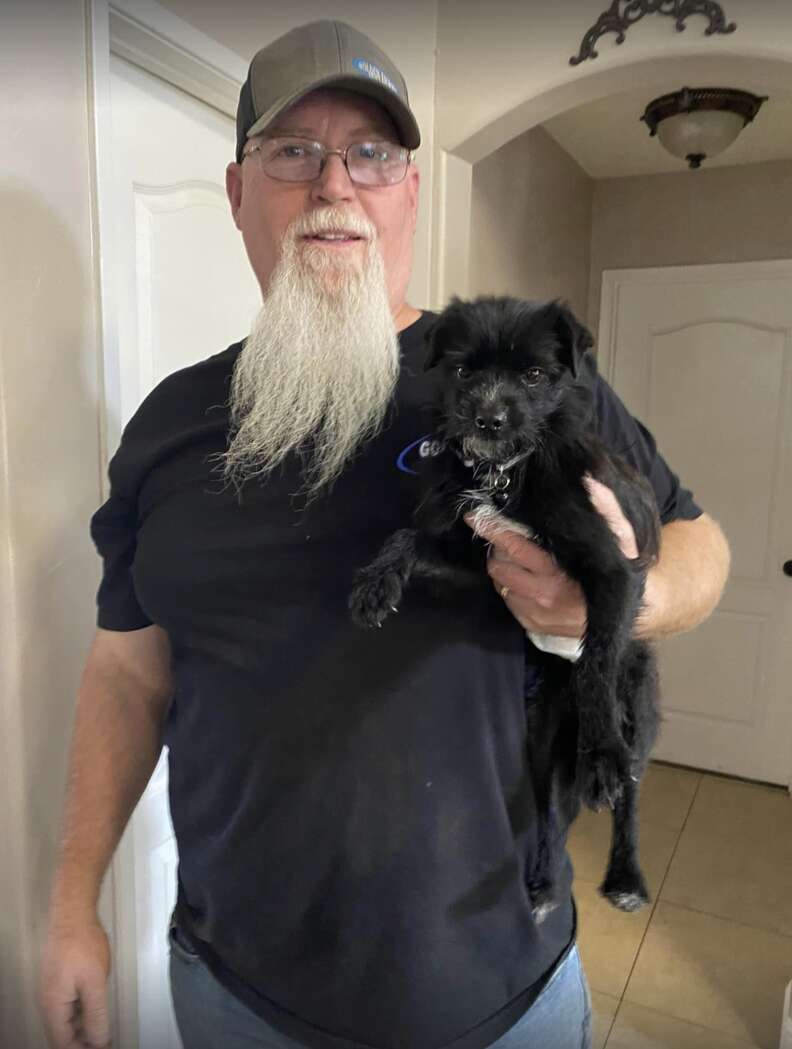 Safe with a dad who loves him so much, Rosco will never have to fend for himself again. His story is an example of what can happen when committed rescue groups work together to help animals in need.
"Rosco is a permanent member of the family, receiving all the love and care he deserves," the Bakersfield Strays representative said. "This heartwarming story is a testament to the power of love and compassion, and to the incredible work that animal rescue groups like Bakersfield Strays and [R.A.D. Rescue] do every day."
Help Your Senior Pup Get His Groove Back
We may earn a commission if you purchase from our links.