Taxi Driver 'Jumps A Mile' After Discovering A Hidden Passenger
"Definitely took me by surprise."
Driving for his company, Tommy's Taxis, it's Tom Hutchings' job to get his passengers safely where they need to go.
But for one unlikely rider Hutchings had the other day, that required a bit more effort than most.
Last week, after completing a number of trips for various clients in South Wales, U.K., Hutchings arrived home, where his fiancée was awaiting him. But as she approached his taxi, Hutchings' fiancée was suddenly taken aback.
"She [had] just seen something moving," Hutchings told The Dodo. "She wasn't sure what it was."
The movement had come from behind the taxi's front grille, so Hutchings went to take a closer look. And that's when he saw that he had a hidden passenger.
"I jumped a mile," Hutchings said. "[It] definitely took me by surprise."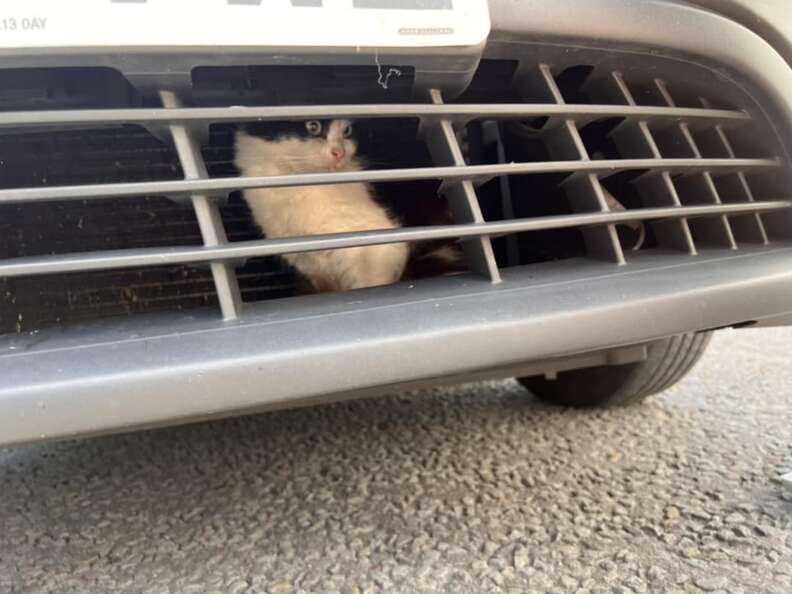 Evidently, at one of the places Hutchings had stopped in his taxi earlier, a black and white cat had hopped aboard unnoticed — settling within an empty cavity beneath the taxi's hood.
Once found, the furry stowaway refused to hop back out on her own, so Hutchings grabbed his tools.
"She was definitely stressed out," he said.
Fortunately, the cat wasn't injured along her hair-raising ride. But even after rescuing her from the grille, Hutchens' work wasn't quite over.
Being a dutiful taxi driver, he knew he had to get her home.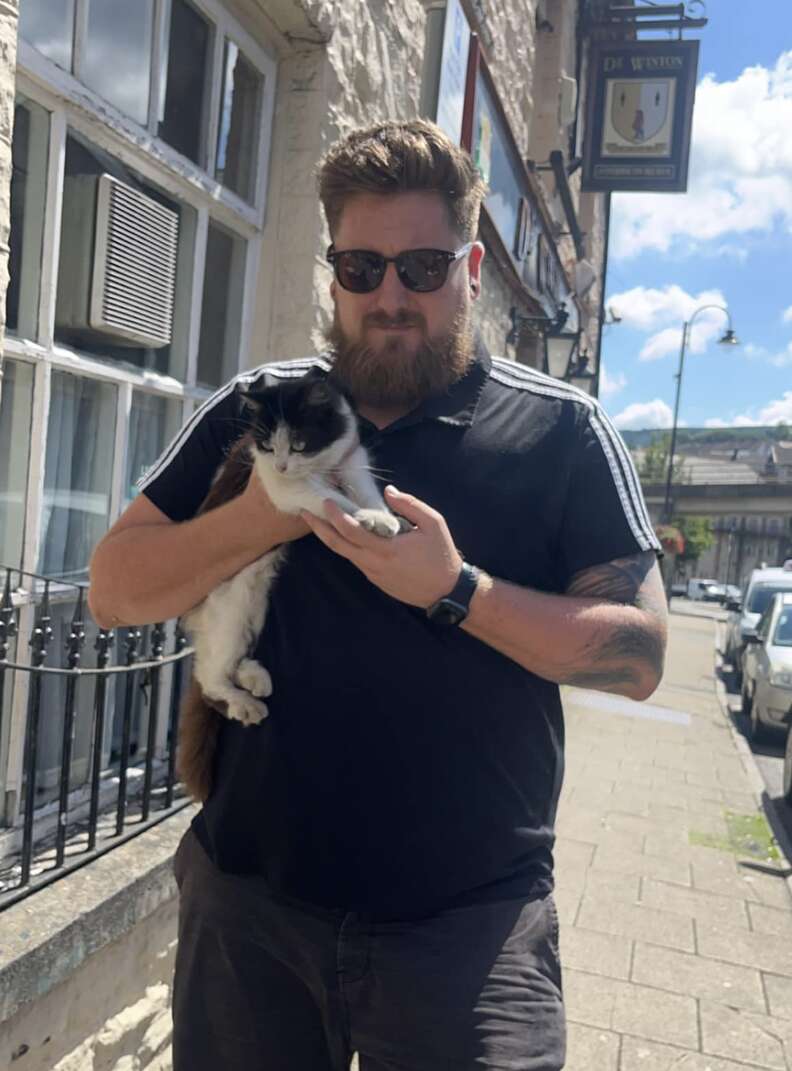 Hutchings brought the cat to a local vet, where it was discovered that she was microchipped. That meant her family could be found and notified.
Turns out, the cat's name is Gizmo, and she'd been missing from her home, about 10 miles away, for a week before Hutchings found her.
Now, thanks to the kindhearted taxi driver, her journey is finally over — and best of all, free of charge.
"Honestly, it feels great," Hutchings said. "I'm so, so happy she's back at home with her owners, probably eating her weight in treats."
Top-Rated Toys To Get Your Cat Moving
We may earn a commission if you purchase from our links.