Tattoo Artist Is Confused By Woman's Request — Then Realizes It's A Sweet Tribute
"When she explained it to me, it made so much sense."
When Lizzy del BOSQUE, a tattoo artist in Montreal, had a client come in requesting a custom tattoo, she was eager to get started. When the client showed her what she wanted, though, del BOSQUE was initially very confused.
"I was concerned," del BOSQUE told The Dodo. "I even myself didn't understand what the tattoo itself represented."
The tattoo the client wanted was rather strange-looking. Then, she showed del BOSQUE the reference photo. After that, it all became clear.
The tattoo was meant to represent the client's bulldog's teeth.
"When she explained it to me, it made so much sense," del BOSQUE said. "My client wanted an original tattoo that reminds her of her dog! Cool thing — it's not that common to get your dog's teeth tattooed on yourself!"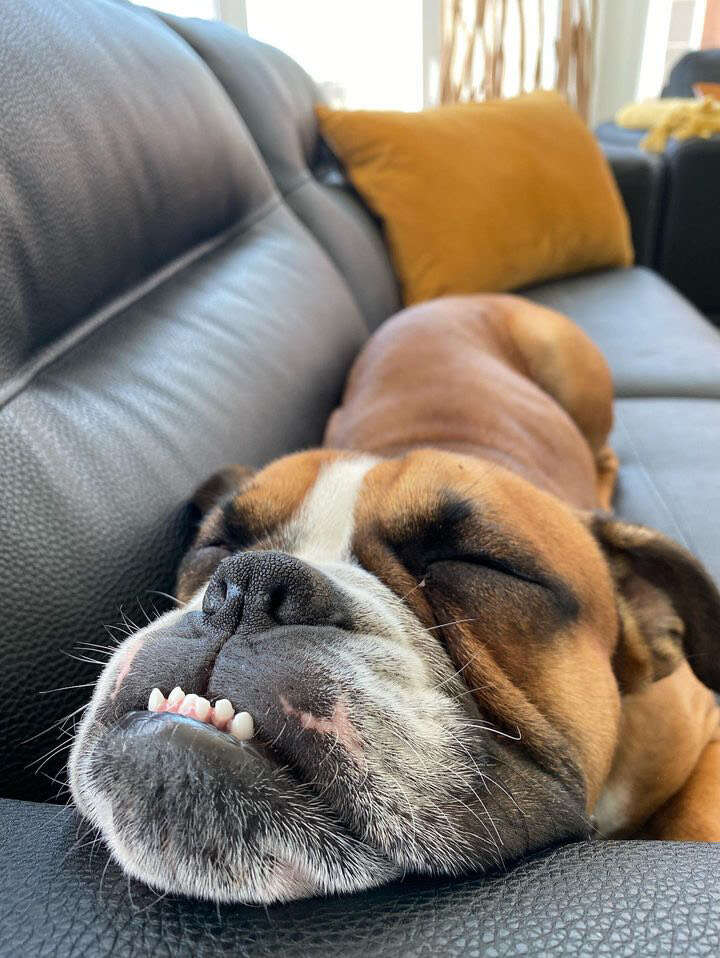 After she'd completed the tattoo, del BOSQUE posted a photo of it along with the source material on her social media accounts, and people went absolutely nuts for it.
"I started getting hundreds and hundreds of comments telling me how cute this is," del BOSQUE said.
At first glance, the tattoo may seem confusing, but it's actually a symbol of a woman's love for her dog, and that makes it absolutely priceless.
Cute Dog Toys Shaped Like Your Favorite Foods
We may earn a commission if you purchase from our links.