Presented By

Spoiled Rescue Pittie Demands That Mom Does Her 'Makeup' Each Morning
"She's definitely a material girl" 💄💋
Presented By

Cierra Cezar was getting ready to go out one day and was about to begin applying mascara. That's when her pit bull mix named Nilla piped up.
"She would not leave me alone about the mascara," Cezar told The Dodo in a video interview last year. "She's there, whining, crying … demanding I do her makeup."
So, Cezar gave in and pretended to apply mascara to Nilla's eyelashes. Then, of course, she needed some blush, concealer, lipstick and a spritz of setting spray.
"She's definitely a material girl," Cezar said.
Getting her makeup done is just one way Nilla loves to partake in some self-care. When she's not getting dolled up, she's treating herself to a day at the spa — the mud spa, that is.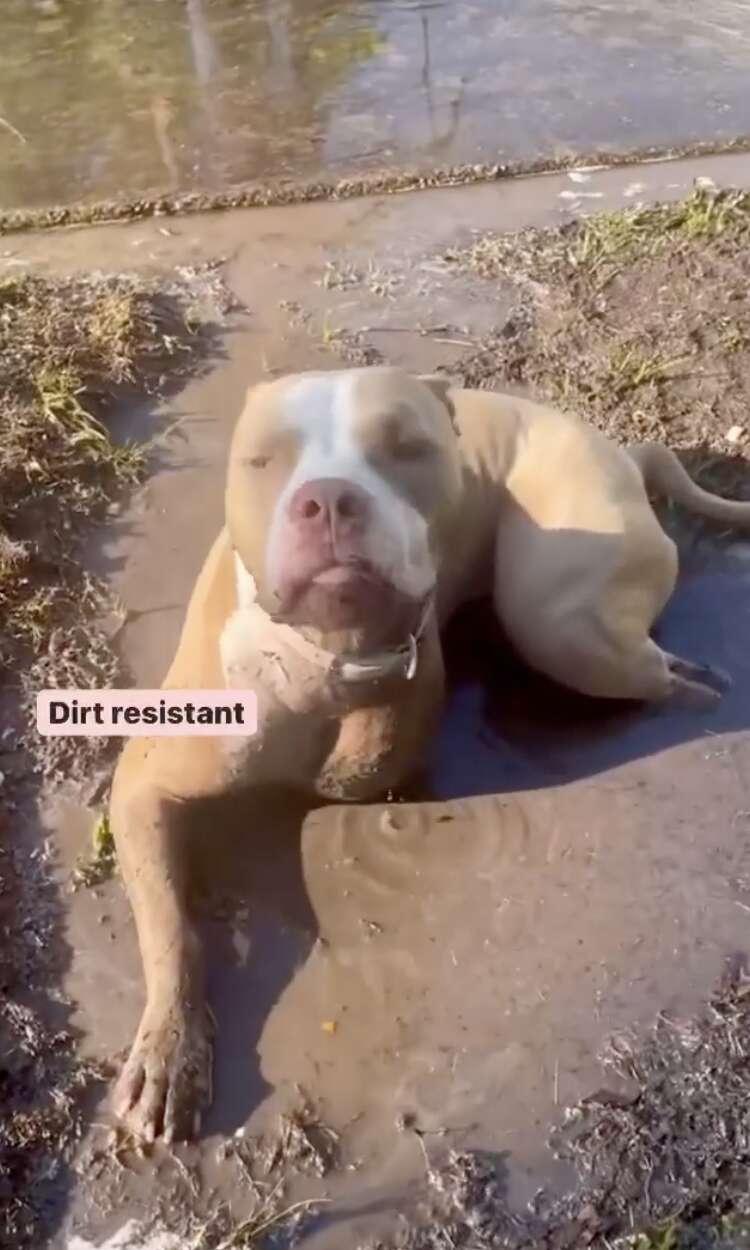 Cezar says that Nilla definitely has two sides: "The princess side and [the] mud monster."
She may be living a life of luxury now, but Nilla wasn't always treated like a princess. Cezar adopted the sweet pittie when she was just 9 weeks old and living in bad conditions.
"Nilla was in very bad shape when I got her," Cezar said. "She had fleas and two different types of worms, [and was] living in a shed with her mom and litter mates."
"I rushed her to the vet first thing the next day, and our vet said it's a good thing we did," Cezar added. "They can't believe how big and healthy she is now."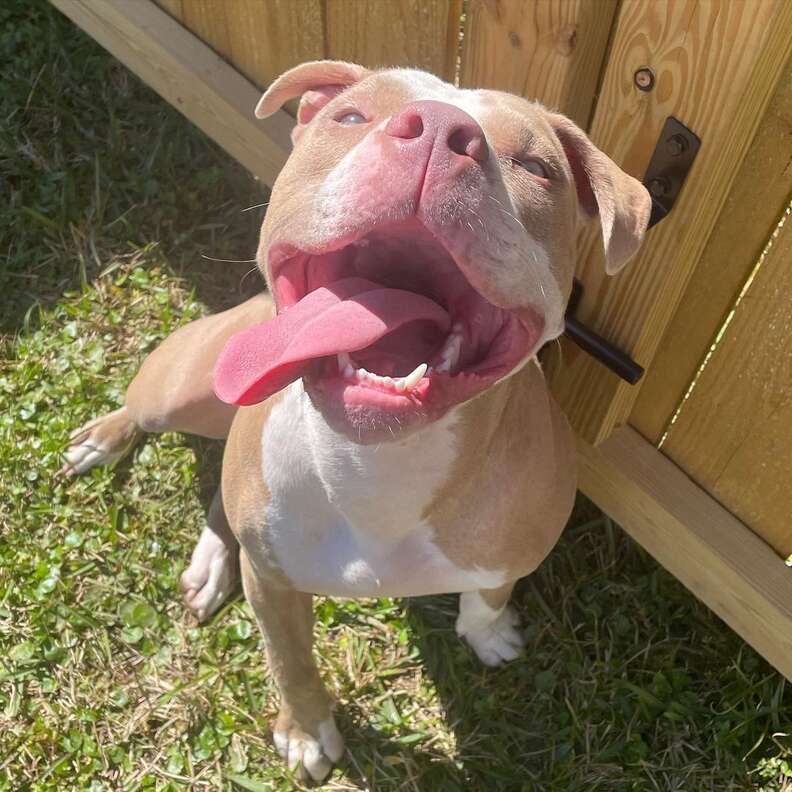 It didn't take long for Nilla to realize that her life had changed for the better once Cezar brought her home.
"It only took a few days for her to warm up to me and get to feeling better," Cezar said. "She's been a firecracker ever since."
Cezar said that Nilla has the sassiest and biggest personality and is spoiled with so many toys, treats, car rides and, yes, makeover days.
"She still loves getting into all of my things and plopping down in the mud," she said.
"It's important to spoil rescue dogs because all dogs deserve love and a second chance!" Cezar said. "They can't help the cards they've been dealt, and they have so much love to give."