Soccer Player Celebrates Goal With The Sweetest Tribute To His Beloved Dog
"I want to thank you for every second you spent with me, for every lick, for every bark, for every moment of joy" ❤️
Earlier this week, Israeli soccer player Elay Tamam turned a moment of celebration into a touching dedication — a heartfelt tribute to a furry companion he'd recently laid to rest.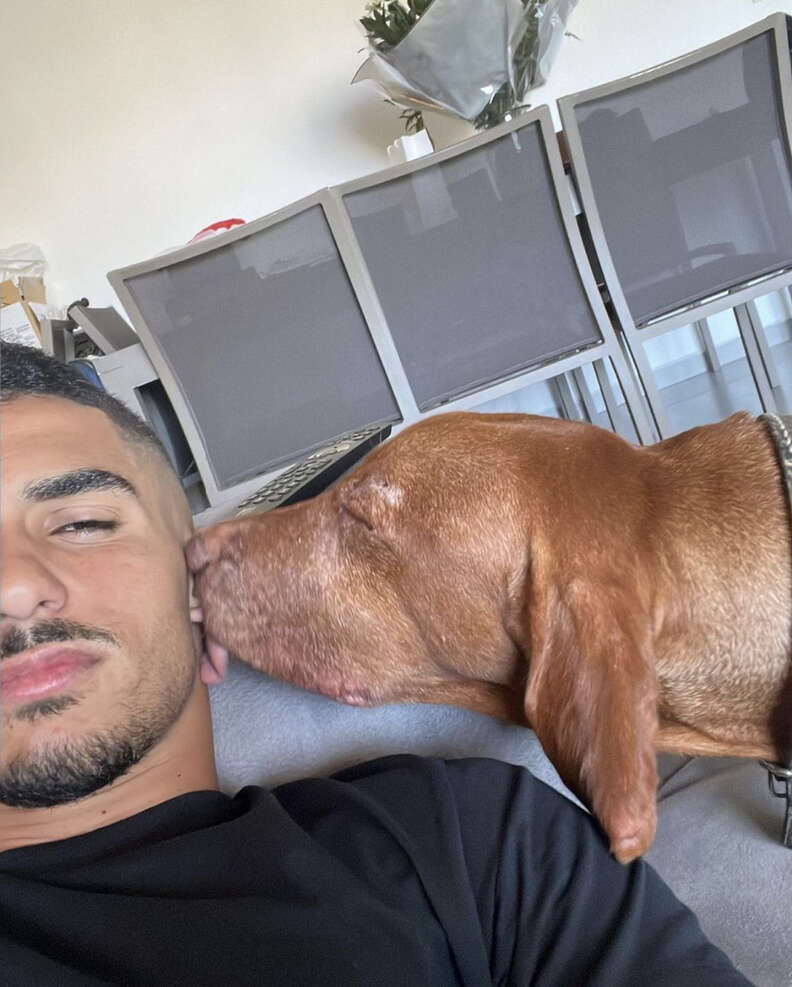 Tamam is a midfielder for the team Hapoel Rishon LeZion, but it would appear he considers himself, first and foremost, best friend to his late dog, Sky, who sadly passed away this month. Tamam made that clear.
During a televised match on Monday, Tamam scored a difficult goal — much to the crowd's delight. But rather than bask in the adulation, Tamam chose instead to pass the honor to Sky.
Removing his jersey, Tamam revealed a shirt emblazoned with Sky's image, which he tearfully displayed for all to see.
Tamam was reportedly penalized for removing his jersey — a consequence he no doubt anticipated. To him, the tribute to Sky was apparently worth it.
He meant that much to him.
In that moment, Tamam showed more than just athleticism. He expressed a love transcendent.
"Sky, I want to thank you for every second you spent with me, for every lick, for every bark, for every moment of joy, joy and love," Tamam wrote in a post to his beloved dog. "You taught me what true love is, unconditional love. I love you the most in the world."
Essentials for a Happy Pup
We may earn a commission if you purchase from our links.