Puppies Who Just Met Had Nothing But Each Other For Comfort
"There's no way the puppies didn't know that they were in a very scary place."
Thrown into a pen together with nothing but a concrete floor to lie on, the scared, young dogs had never met one another before — but that didn't matter to them.
They had both just been brought into a high-kill shelter by animal control in Texas, and, judging by how sickly they were, their future was almost certain: They would likely be put down as the public shelter didn't have the resources to treat them.
Noticing his pen-mate was going to lie down, Jeremiah, the small black dog, found the perfect place to cuddle, too. He sprawled out on Neal's side, nuzzling his face into the dog's neck.
Then, they fell asleep.
"Jeremiah sought comfort, and Neal was accepting of it," Stacey Silverstein, founder of Rescue Dogs Rock NYC, told The Dodo. "They knew they were in danger."
The dogs didn't know it yet, but their heartbreaking fate was changing by the minute. Wanting to save the dogs, the public shelter contacted Silverstein to see if her rescue group could sponsor the dogs' care — and she couldn't refuse.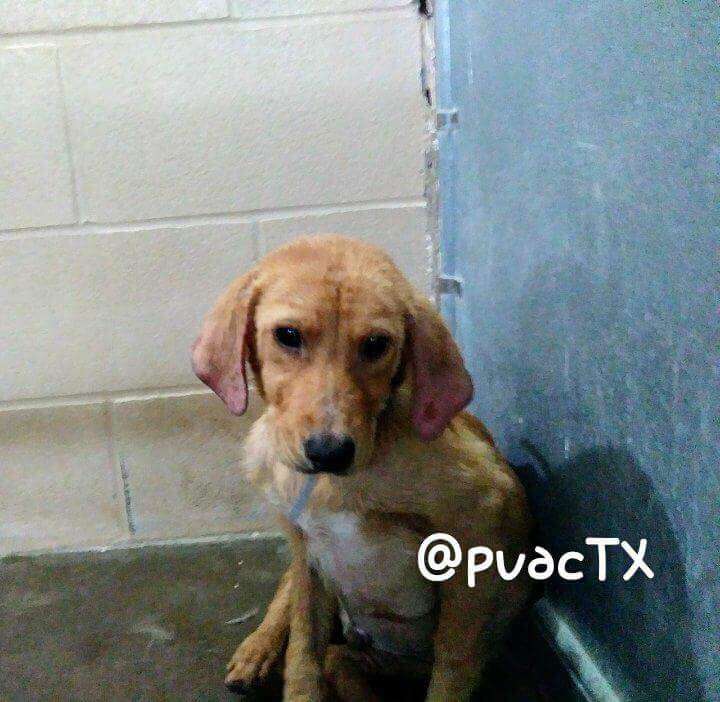 "Most of the dogs there had been abandoned, found on the street and picked up by animal control," Silverstein said. "We're kind of their go-to for the critically injured or sick dogs, and they have many. All we know is that these two definitely weren't originally found together."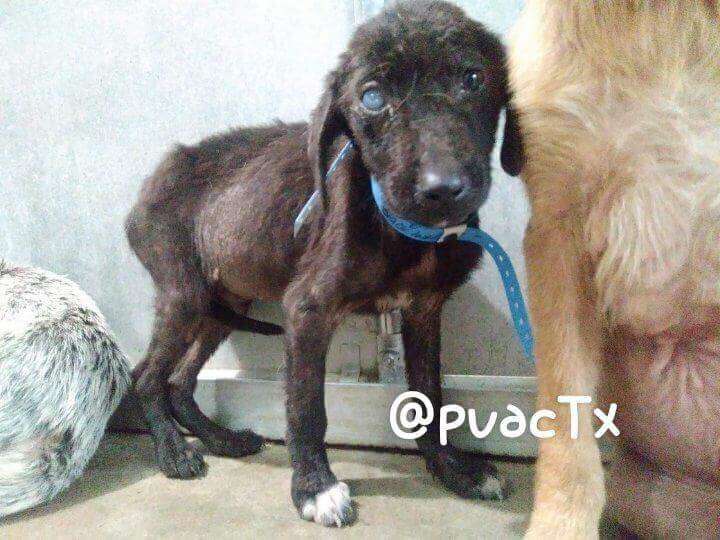 Although they're safe now, Silverstein can't help but think of what could have been.
"This was the reality of a kill shelter," Silverstein said. "They put these dogs in carts and wheel them off to the euthanasia room. Death is literally knocking at the door … There's no way the puppies didn't know that they were in a very scary place."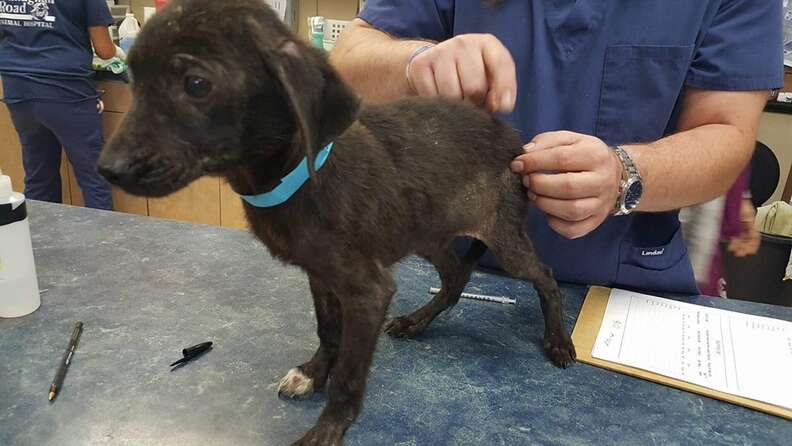 Silverstein also rescued a third dog, named Jagger, from the same pen. All three dogs have skin severely infected with mange, and Jeremiah has an ulcer on his cornea that may cause him to lose his eye.
All three are now in the care of Callaghan Road Animal Hospital in San Antonio, where they'll undergo treatment for their infections over the coming weeks.
While there's still a long road ahead, especially for little Jeremiah, the greatest comfort will be having a friend by his side.
"They're amazing little dogs," Silverstein said. "They're very nervous and not well right now, so obviously they're weeks away from recovery. But they're all puppies — so sweet and nice. Hopefully they will recover quickly, so they can come here to New York to be adopted into perfect homes."