Shy Bird Comes Out Of His Shell Whenever He Hears '80s Women Pop Artists
Now he needs a new family to jam out with ❤️️
Tilly, a 16-year-old cockatoo, was pretty shy when he first arrived at Best Friends Animal Society Parrot Garden. His new friends at the rescue tried their best to get him to come out of his shell, but it was a big struggle at first.
"Tilly was quiet and reserved when he came to us," Jessica Hagedorn, a medical support specialist at Best Friends Animal Society Parrot Garden, told The Dodo. "He wouldn't take treats from us and didn't really play with toys. He just wanted to sit and observe."
Usually, music is a great way to help the birds at the rescue relax and settle in, but even that didn't soothe Tilly at first. He wasn't interested in any of the go-to Disney or pop songs that the rest of the birds love. His rescuers were getting a little discouraged — until, one day, they finally found his true passion.
'80s women pop artists.
Whenever his rescuers play any song by an '80s woman pop artist, Tilly goes nuts. He dances wildly and joyfully, taking a break from his shy ways to really jam out. It's such a wonderful sight, and everyone is so thrilled that they finally found something that makes Tilly feel like he can be himself.
Some of his favorites to dance include anything by Pat Benatar, "It's Raining Men" and "Dancing Queen."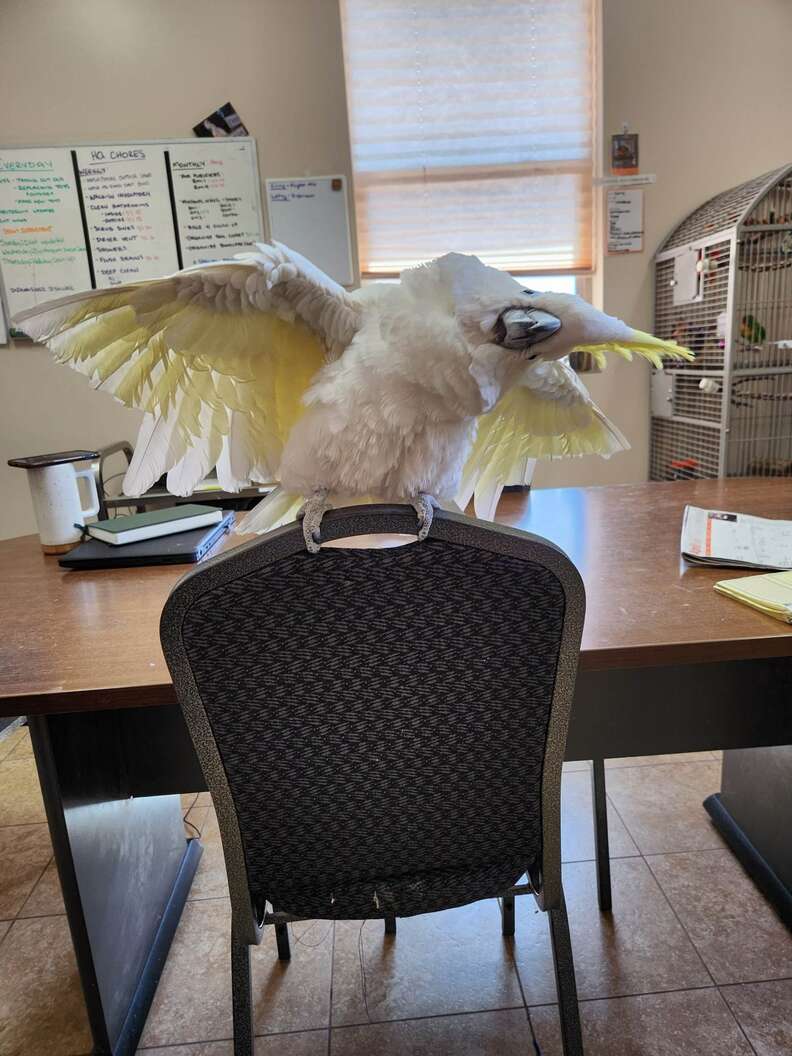 "We play his music for him almost daily," Hagedorn said. "He likes to help in the kitchen with diets and dishes, so we will blast his music and have dance parties as we work."
Now that Tilly has come out of his shell a little more, he's looking for a new home. His perfect family is out there, and Tilly's main request is that they love women '80s pop artists just as much as he does.
"The best home for Tilly would be one without other parrots," Hagedorn said. "He would do well in a patient home since it takes him a little while to come out of his shell. Music and dancing in the home is a must. He also really enjoys sitting next to you and getting head scratches. He's a sweetheart."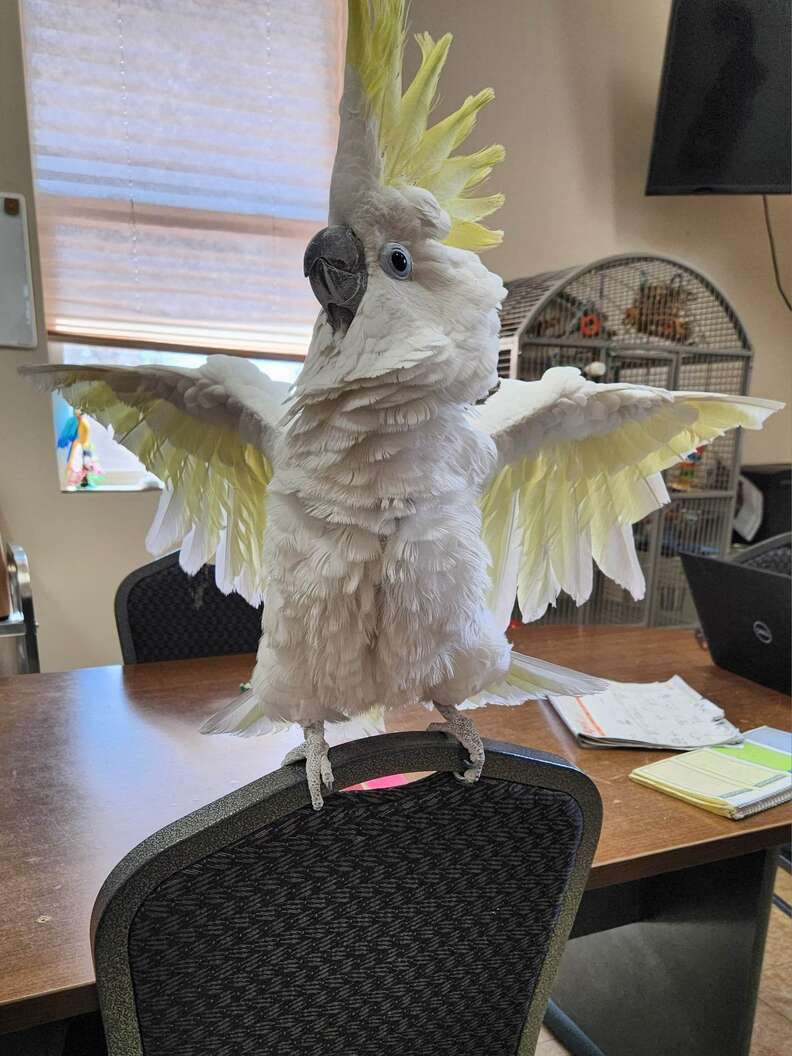 Music really does bring people together — and cockatoos, too.
Everything You Need To Keep Your Bird Happy
We may earn a commission if you purchase from our links.