Shelter Staff Shocked To Find 'Chunky' Animal Abandoned In Donation Bin
"Nothing like that has ever happened before!"
At the Humane Society of West Michigan, visitors often drop off donations of kibble, cat litter, toys and other pet essentials in a large, white bin near the building's entrance. Recently, one donor was on their way to leave a contribution when they heard something strange — one of the donations in the bin was meowing.
The donor quickly alerted humane society staff, who rushed over and soon confirmed the source of the cries. A fluffy, black-and-white cat was tucked inside her carrier, abandoned in the donation bin.
"I felt more shock than anything," Julie Townsend, a shelter staff member, told The Dodo. "Nothing like that has ever happened before!"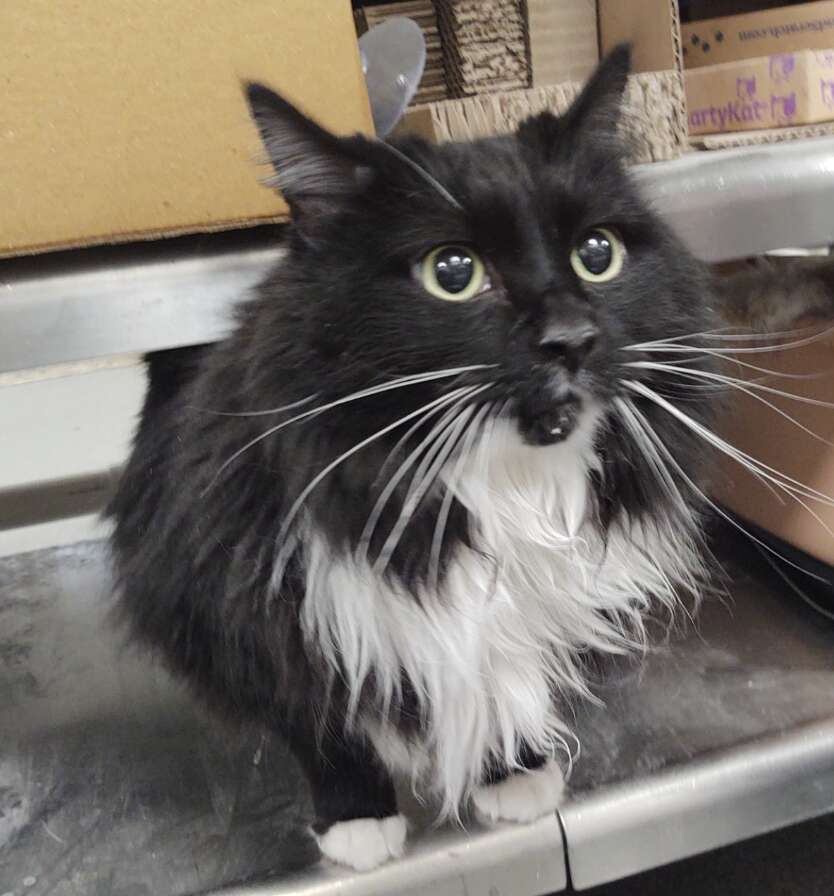 Shelter staff took the cat into the humane society's admitting and vet departments to make sure she was safe and healthy. All the while, they couldn't stop thinking about how hard it must have been for the cat's former owner to leave her behind. The black-and-white girl was charming and adored people. It was clear she'd been loved.
In a post on Facebook later that day, the humane society wrote an empathetic letter to the person who left the cat in the bin.
"We're so sorry that you had to leave behind your beloved pet today, and we're sure this was a very hard decision to make. Your kitty is beautiful, and it's clear that you loved her," the humane society wrote in the post. "She's a chunky lady with gorgeous, soft fur, so we can tell she was well fed. She's opened up to our staff incredibly quickly and is already asking for pets and attention — so it's obvious she was treated with kindness."
Humane Society of West Michigan marketing and communications coordinator Brianna Shahly feels it's important to show pet owners that shelters won't judge them for having to make a hard decision.
"We can never be sure of the exact situation that people are in when they have to relinquish a pet into our care," Shahly told The Dodo. "I think it's incredibly important that we treat each of our community partners with dignity and respect."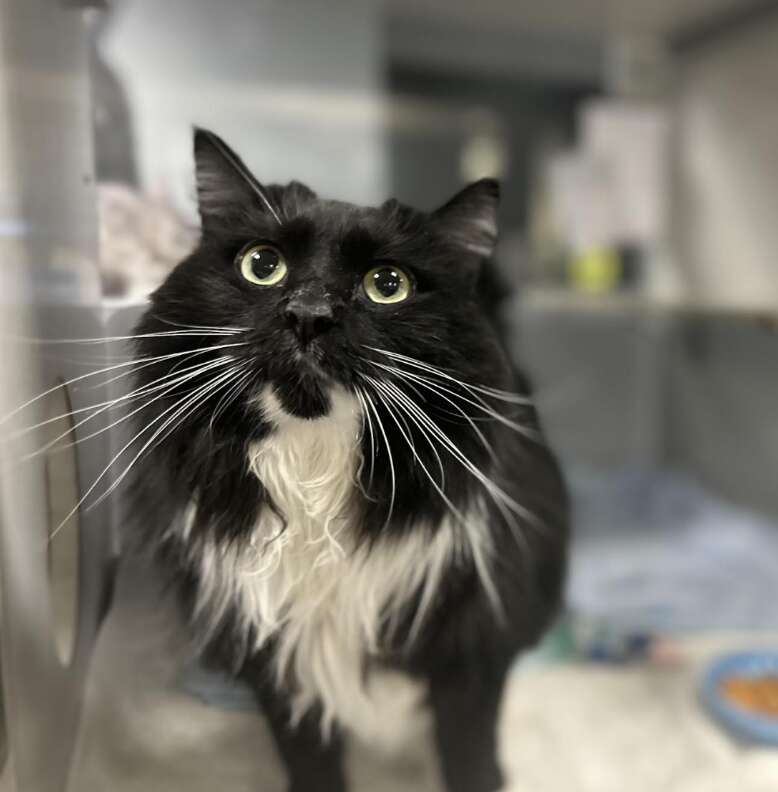 The cat, later named Bayonetta, quickly became a shelter favorite.
"She is so friendly and sweet, she'll start making biscuits just when making eye contact with us, so she's understandably popular with staff and volunteers!" Shahly said. "She spends lots of time napping and asking for pets, and also enjoys wandering about our cattery to stretch her legs and explore while we clean her kennel."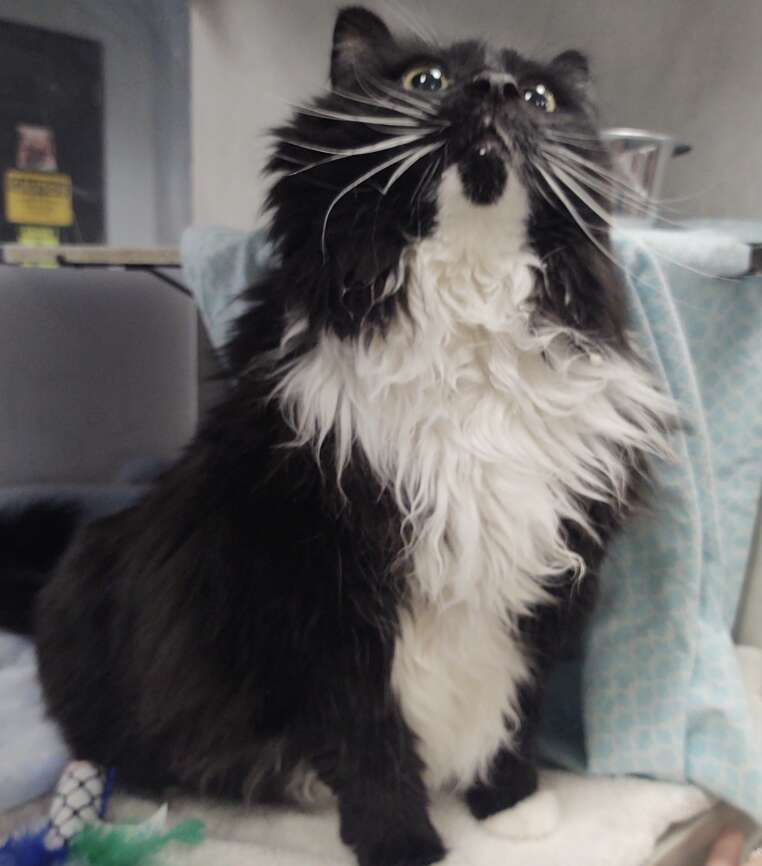 Bayonetta is still looking for her new family, and shelter staff are hopeful that she'll be adopted soon. Until then, the chunky girl will be waiting at the humane society, hoping her perfect match comes along.
Top-Rated Products For The Ultimate Dog Spa Day
We may earn a commission if you purchase from our links.