Security Cameras Catch 'Lost' Dog Taking The Train All By Himself
He knew what he was doing 😂
Recently, this dog named Storm joined his parents on a trip from his home in Sydney, Australia, to visit family some 500 miles away in Melbourne.
It had been a long journey, to be sure — but evidently, Storm's feet were still left feeling itchy.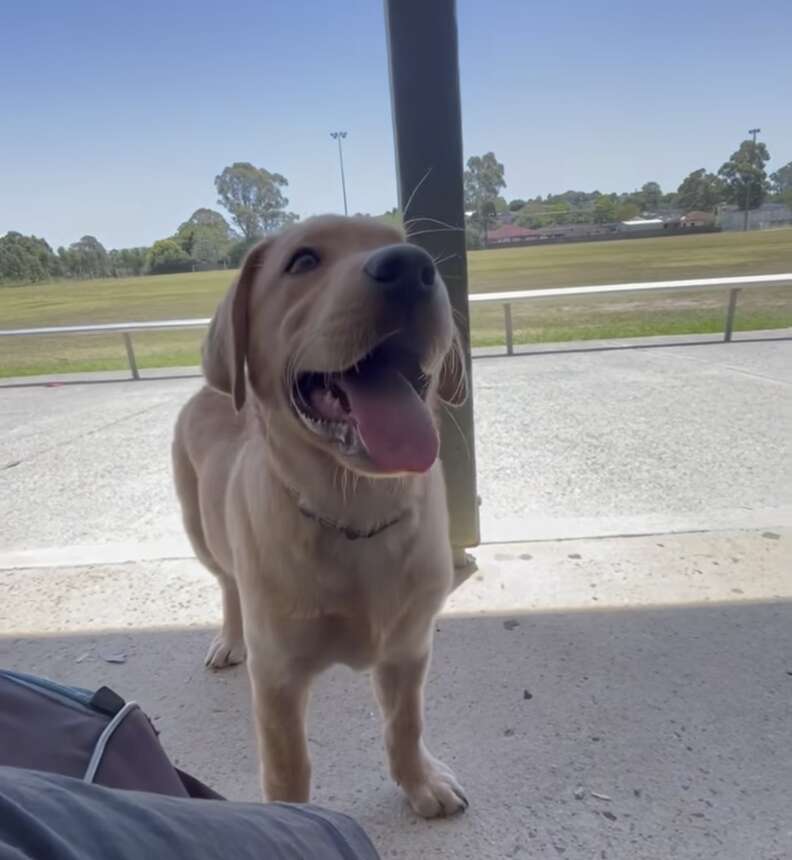 During their stay, Storm managed to slip away from the backyard where he and his parents were lodging. Rather than merely explore the surrounding neighborhood on his unauthorized adventure, however, Storm endeavored to travel even further.
He made his way to a local train station, and when a train arrived, Storm hopped aboard all by himself.
It's unclear where exactly Storm had intended to disembark the train, but if he had a plan, he never got to see it though.
Eventually, a metro employee noticed the dog unattended (and without a ticket), and escorted him off the train for safekeeping at a station about 20 miles away.
Here's a video from recapping Storm's big adventure:
Fortunately, the ticket-dodging dog's day only got better after his journey was interrupted.
"After Storm got off the train […] the Metro team gave him the royal treatment!" Metro Trains Melbourne wrote.
In the end, Storm's adventure ultimately concluded where it had originally begun, with fond memories as his souvenir.
"In paws-itive news, we were able to reunite Storm with his owners," Metro Trains Melbourne wrote.
Toys For The Dog Who Has Everything
Presented by Chewy. We may earn commission on links.