Sea Lion Takes A Dip In Hotel Pool — Then Steals Man's Lounge Chair
"She's our special guest."
Hotel Solymar is a scenic retreat nestled on the coast of Puerto Ayora on the Galápagos Islands. There, guests are treated to a range of amenities — but there is one catch.
The whims of this wild local sea lion named Wendy always come first.
"She's our special guest," a spokesperson for the hotel told The Dodo.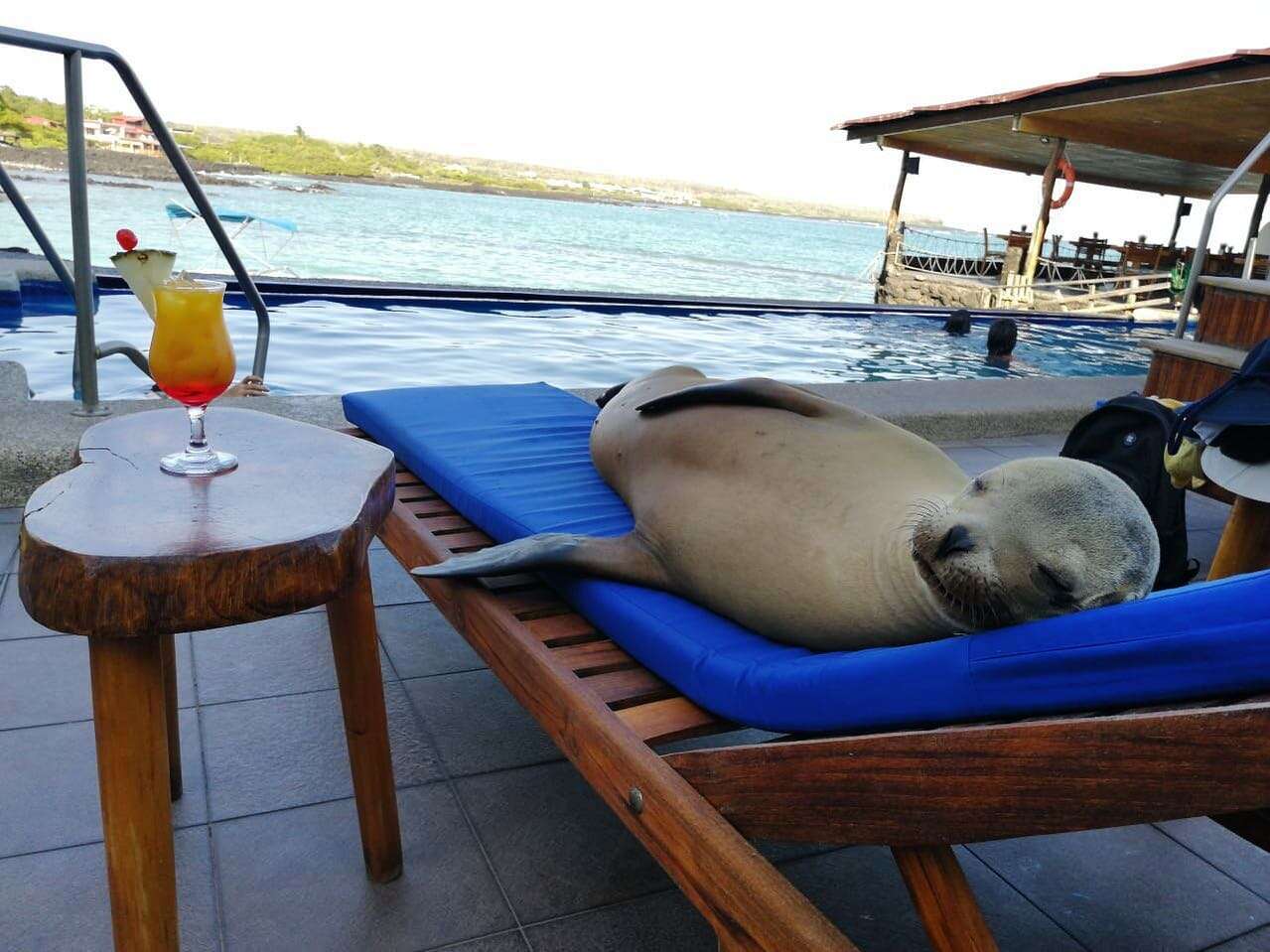 It's unclear exactly when Wendy began making appearances at the hotel, but from the looks of it, she feels quite at home.
After spending her days swimming out at sea, wild and free, Wendy is known to return to the hotel grounds for a dip in the pool and a nap in her favorite lounge chair. But, as one paying guest recently learned, she doesn't feel the need to ask for permission.
Here's a video of Wendy in action:
Wendy, it would seem, always gets her way.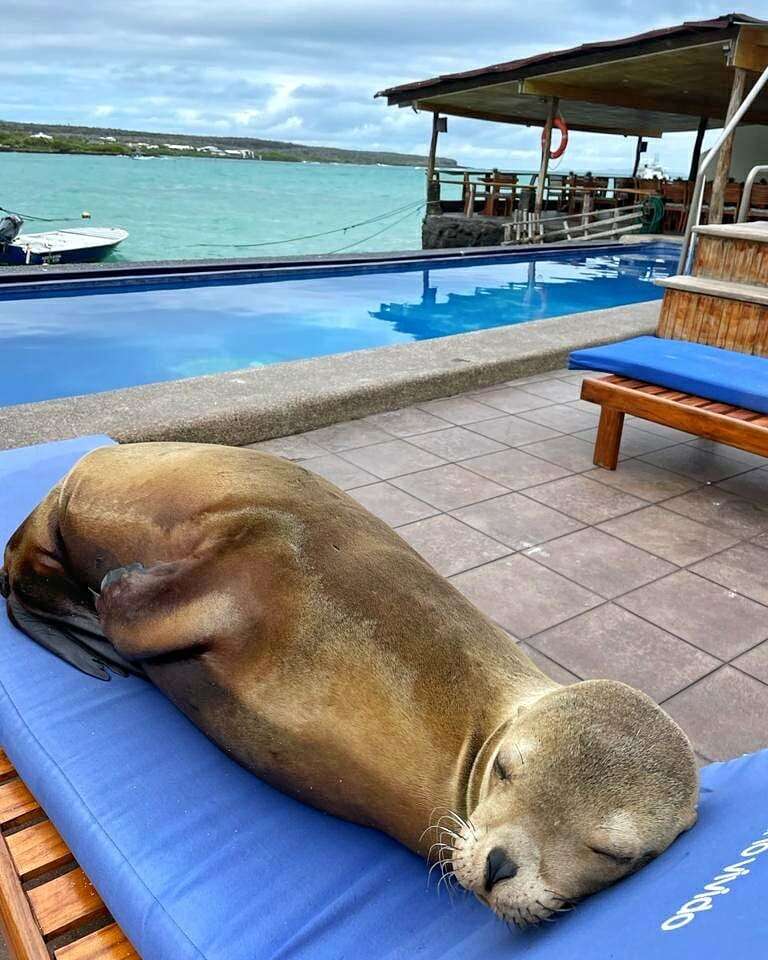 Top-Rated Products For The Ultimate Dog Spa Day
Sparkling clean ✨