School Employee Opens Dumpster And Finds A Tiny Family Inside
"[They] smelled like little egg rolls."
Last month, employees at a school in Minneapolis, Minnesota, called Minneapolis Animal Control with a shocking discovery — a tiny litter of kittens was living in their dumpster.
The babies, who seemed to be around 6 weeks old, were damp and skinny when found.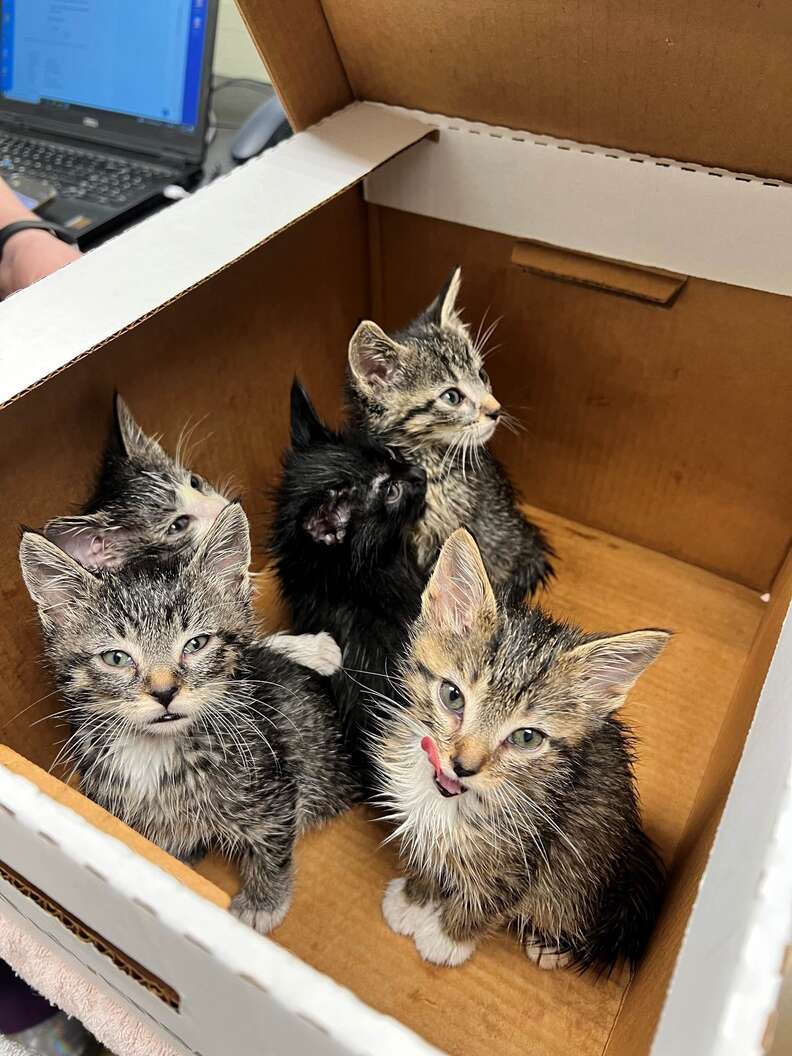 Minneapolis Animal Control officers quickly removed the kittens from the garbage container, then brought them back to the shelter. They knew the young cats would thrive in a cozy home, so they reached out to Ruff Start Rescue to find a foster family.
"They're stinkin' cute in more ways than one!" Ruff Start wrote on Facebook. "These little cuties were greasy and smelled like little egg rolls."
Ruff Start placed the kittens in a foster home right away, where they each got a much-needed bath. Then, their new foster family showered them with kisses.
"When my family first pulled those greasy, stinky kittens out of the transport kennel, it was love at first sight," Jessi Veurink, the kittens' foster mom, told The Dodo. "The first hour or so, they were initially very quiet, reserved and taking it all in. They happily let us bathe them, warm them up and look them over thoroughly. By the end of the night, I could tell they knew we were there to help them, and they have been attached to our hip (or on our laps) ever since!"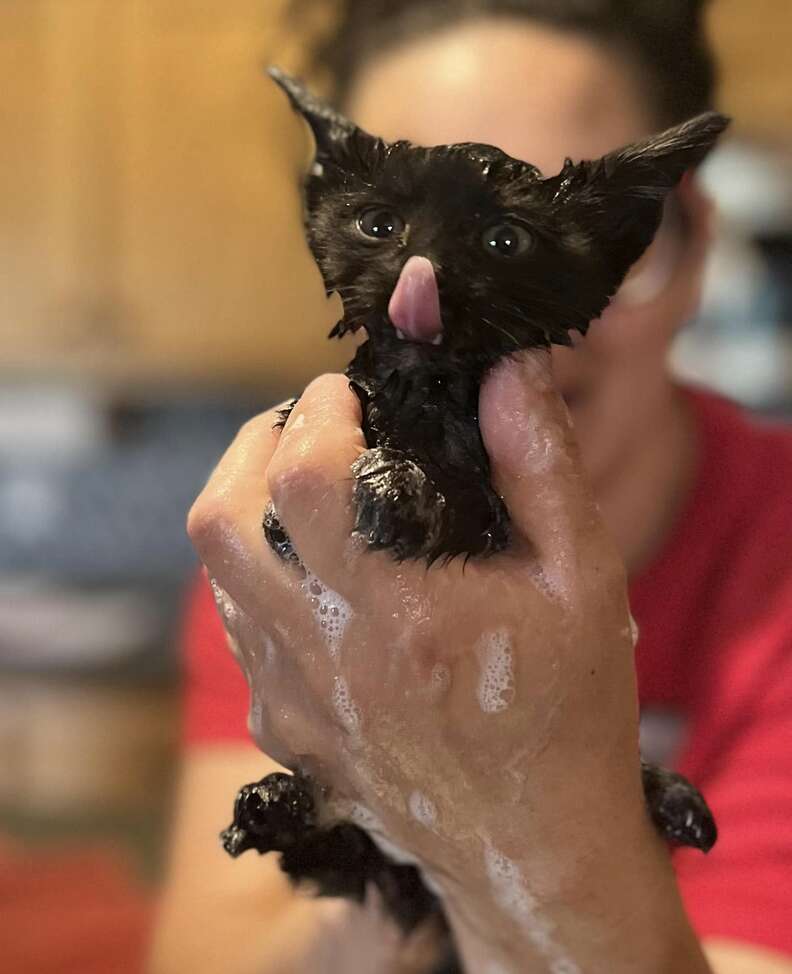 The kittens had a difficult start in life, but they were finally safe and cared for.
"They are a very happy, silly and affectionate bunch," Veurink said. "Our whole family is smitten with them!"
With the smell of takeout food washed out of their fur, the hungry kittens needed a hearty meal of their own. Starving, they each enjoyed a generous serving of wet food. Then, with their bellies full, they started to explore the world as curious, happy kittens.
"Have you ever heard the sound of galloping horses running through an open pasture? Well, that is what my house sounds like all day long!" Veurink said. "Between snuggling up next to someone for a nap, they spend their afternoons playing and chasing each other around our home."
The kittens — named Prairie, Wildflower, Cedar, Bear Root, Sage and Sweetgrass — are now 10 weeks old and have grown stronger in the past few weeks. The once-lonely kittens are now confident, happy and ready for adoption.
There's no telling what kind of home the tiny, fluffy family will end up in, but one thing's for sure: They'll never have to live in a dumpster again.
To inquire about adopting one of the kittens, you can reach out to Ruff Start Rescue
here
.
To help pets like these kittens get the care they need, you can make a donation to Ruff Start Rescue
here
.
Everything You Need To Adopt A Kitten
We may earn a commission if you purchase from our links.