Runners Can't Believe Their Eyes As A Speedy Goose Joins Half Marathon
"[He] started to outpace me!"
The other day, Jack Dolan laced up with a few friends to participate in Kansas City, Missouri's "Rock the Parkway" half marathon.
It was Dolan's very first competitive race, so he wasn't entirely sure what to expect.
But he certainly wasn't expecting this:
Midway into the race, Dolan's legs were feeling the strain.
"I truly hate running, to be honest," Dolan told The Dodo.
It was then that something happened which briefly took his mind off the pain — a random goose suddenly appeared out of nowhere and landed on the path ahead. The bird began to run, surrounded by bewildered racers. He was surprisingly speedy, too.
"He just swooped down with the flow of traffic and started to outpace me!" Dolan said. "It was a sight to see."
Here's that moment on video:
What inspired the goose to join the race is anyone's guess, but he seemed to be there with purpose.
"He went for a bit then took a break on the sideline. Then swooped back in again for a quick sprint," Dolan said.
Eventually, Dolan lost sight of the goose after the bird moved off to the side for another rest. That gave Dolan the lucky break he needed to cross the finish line before him.
"He definitely was on pace to kick my ass," Dolan said.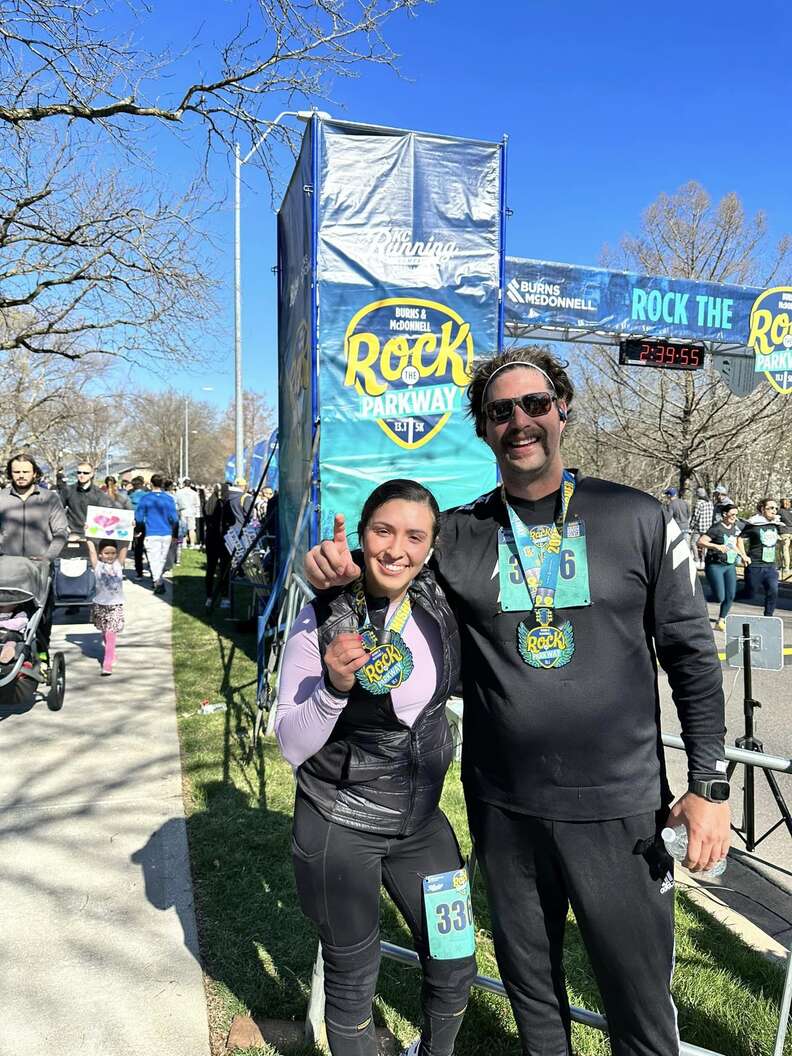 Dolan had done it, accomplishing his first ever half marathon. Soreness from the run still lingers, however, as do Dolan's thoughts on the random goose who decided to join in that day.
"Not sure what he's up to now, but I hope his legs don't hurt as bad as mine do," Dolan said.
Shop These Sustainable Picks
We may earn a commission if you purchase from our links.