Rescuers Look Underneath Turkey And Find Huge Surprise She's Been Hiding
"It was like seeing an angel — I almost passed out."
Recently, Ellie Laks and Jay Weiner, founders of The Gentle Barn, were away rescuing a horse when an accident happened at the animal sanctuary. The Gentle Barn has a strict no-breeding policy, but a new staff member made a mistake while they were gone, and when they came back, they realized one of their animals was expecting.
Brave, a rescued turkey, was sitting on an egg with a tiny baby growing inside.
"It was inhumane to take the egg away from her, so we secured Brave in our coop, on plenty of hay with food and water beside her, and waited," Laks told The Dodo.
Two weeks went by without much excitement. Brave remained in her spot, waiting for her baby. Then one day, the staffers heard tiny peeps coming from underneath her.
Laks gently approached Brave and peeked underneath her feathers to reveal the surprise she'd been hiding.
"It was like seeing an angel — I almost passed out," Laks said. "Brave allowed me to look under her feathers, and there was a tiny face — so beautiful! We have never had a turkey born at The Gentle Barn and have never even seen one this young. She is breathtaking!"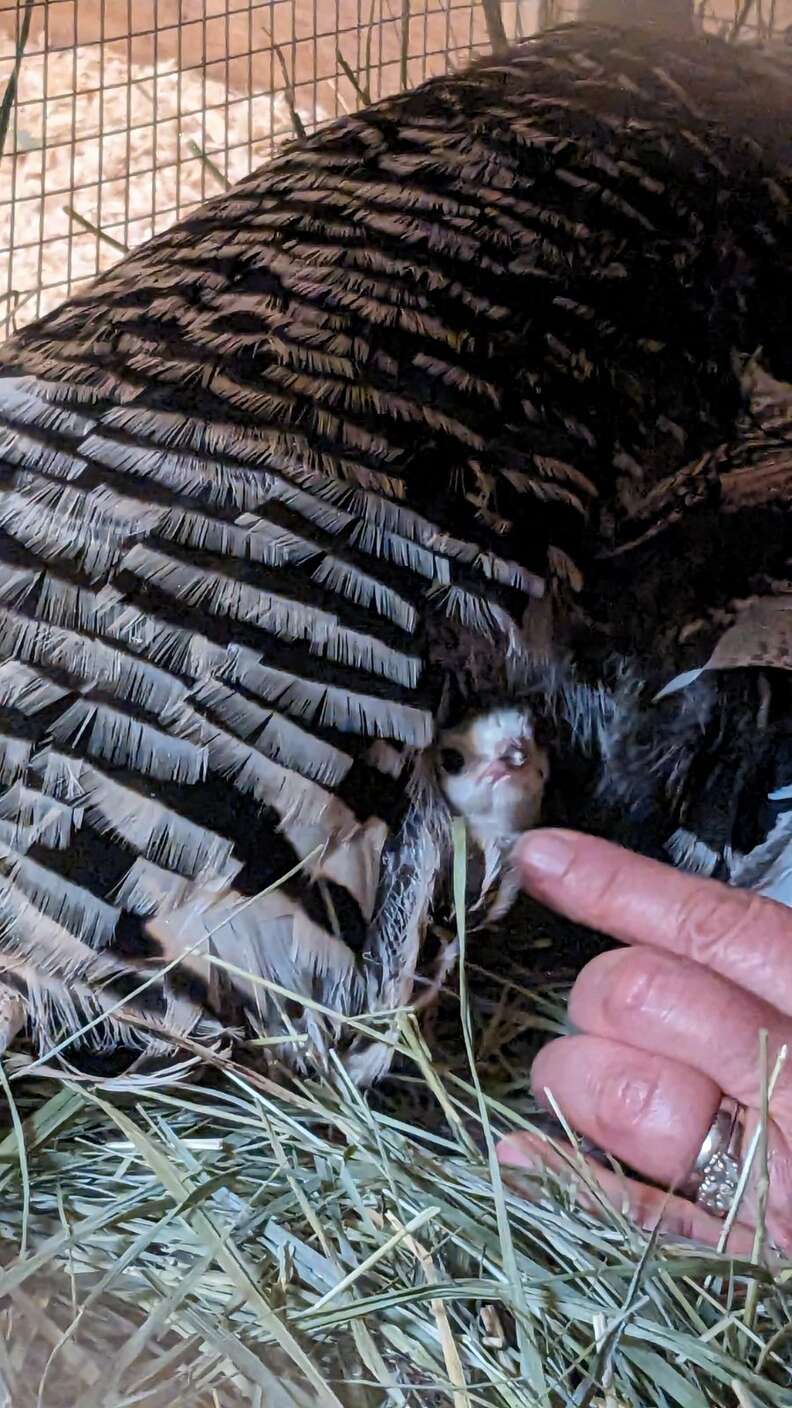 Brave was very protective of her surprise miracle baby, but trusted her friends at the sanctuary enough to let them interact with her daughter from time to time.
"We give them lots of respect, privacy and time to themselves, so Brave doesn't mind when we are there," Laks said. "Brave is very nurturing and always wanting the baby to go under her feathers instead of run around."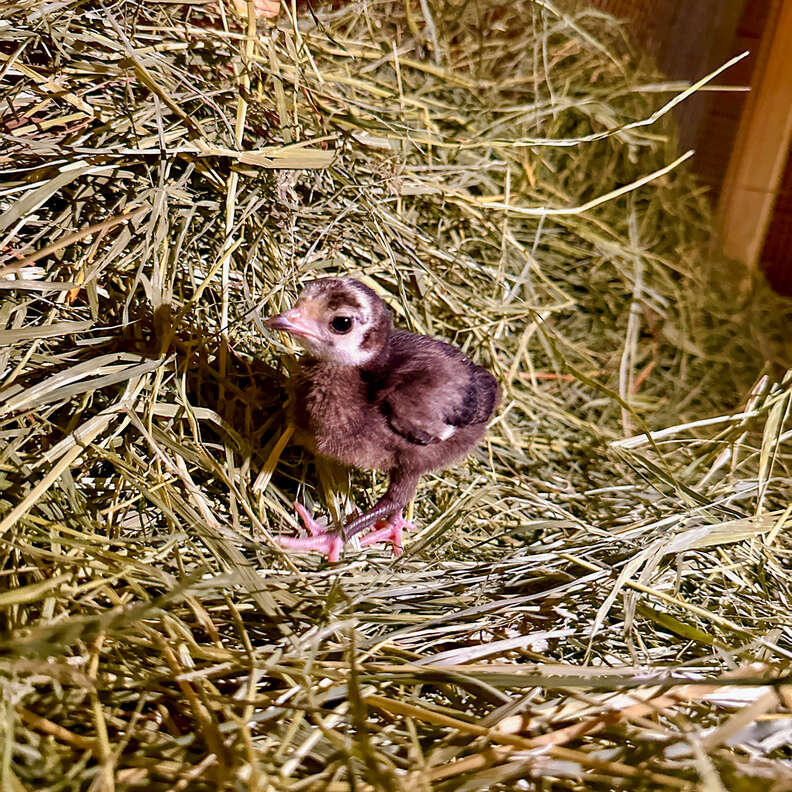 The baby, on the other hand, perks up every time she hears a human voice and runs to say hello. The sanctuary is still in the process of picking a name for the baby, but there's no rush. She's absolutely thriving under the watchful eye of her mama. Even though her existence is an accident, everyone at The Gentle Barn is so happy she's there.
Everything You Need To Keep Your Bird Happy
We may earn a commission if you purchase from our links.