Rescuers Enter Abandoned House And See A Familiar Face Staring Back
"She was fending for herself …"
Jill Henke had just pulled up to a local community center in Washington Park, Illinois, eager to drop off some cat food. On her way into the building, she saw a mysterious pair of eyes staring at her from across a field.
Curious, Henke asked a volunteer at the center if he recognized the lonely dog she'd spotted on her way inside. The man said she was a stray dog who'd been coming from time to time to take a bit of cat food he'd been leaving out.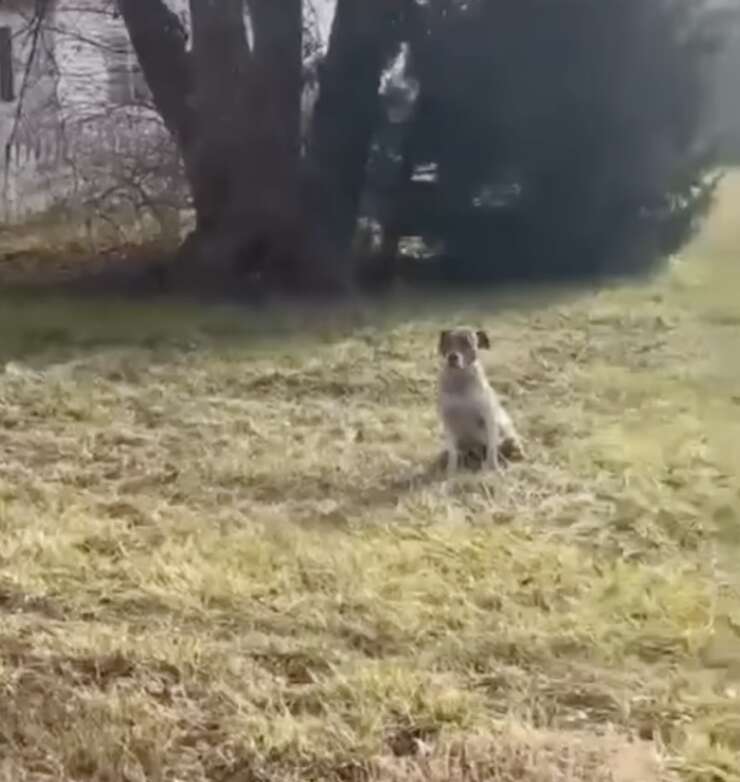 Henke, the operations director for Gateway Pet Guardians, couldn't help but feel terrible for the sweet dog. She tried to approach, but the stray was nervous and didn't let her come near.
"It was cold, so I felt sad for her knowing she was fending for herself," Henke told The Dodo. "She was really dirty and thin, and I just felt bad for her."
Unfortunately, local animal control didn't have space for the dog, later named Bon Bon, at the time. Henke called some of their rescue partners to no avail — they were also full. Regardless, Henke still felt for the pup and she kept an eye out for her whenever she could.
Eventually, Gateway Pet Guardians got a call from a concerned community member about a dog who'd been spotted living in an abandoned house nearby. The first time rescuers went to investigate, they didn't find her. But the second time, they saw her. There, sleeping on a dirty couch, was Bon Bon.
Bon Bon was still very shy and didn't want to go with the rescuers. After much coaxing, she finally let her rescuers bring her to safety.
"Most likely she was just scared and in survival mode," Gateway Pet Guardians executive director Alisha Vianello told The Dodo. "She had been on her own for so long and was just trying to survive."
After a bit, Bon Bon realized shelter staff wanted to help her. She began to relax and come out of her shell.
"Once she got to the shelter and realized that she was safe, she warmed up and was a total sweetheart," Vianello said.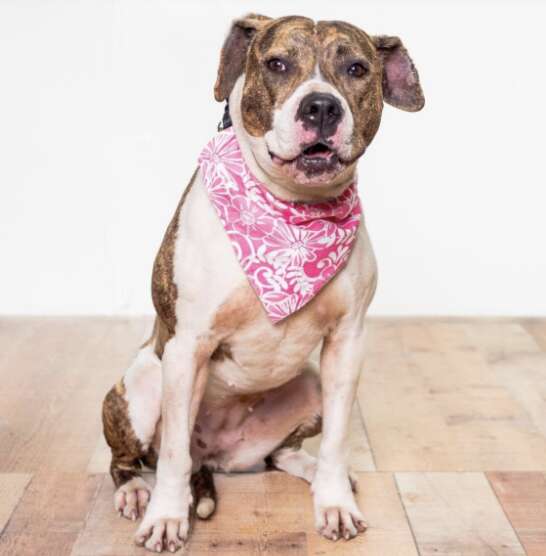 Bon Bon is currently living with a foster family as she awaits her forever home. Vianello is so proud of how far the pup has come and amazed at how much better she looks.
"She is doing well and is gaining weight and is a happy pup," Vianello said. "When her foster dad brought her in for a visit the other day, I didn't even recognize her!"
Bon Bon is looking for a family who will give out all the belly rubs she desires and will accept her kisses in return.
Top-Rated Products For The Ultimate Dog Spa Day
We may earn a commission if you purchase from our links.