Rescuers Can't Believe Their Eyes When They Spot Tiny, Familiar Face On The Horizon
"Everyone was crying tears of relief and joy."
Meet Icky — a little dog doing his best to navigate the big, scary world around him.
When Icky was first surrendered to Spark of Love Animal Rescue, staff members knew the anxious guy would need an extra-loving foster home.
"Icky was very fearful of everything," Kari Nulph, Spark of Love Animal Rescue president, told The Dodo. "His foster family was patient with him, helping him get ready for a forever home."
Spark of Love staff were elated when they found a family who wanted to participate in a trial adoption with Icky. Unfortunately, one week into the trial, the family took Icky to a Fourth of July fireworks show that proved a little too overwhelming for the pup. Fearful of the noise, Icky slipped away and ran off into the wilderness.
"We were terrified of him being out there," Nulph said.
Immediately, Nulph and a team of rescuers — including Icky's former foster mom and experienced local dog trappers Rick and Kim Canales — dedicated themselves to bringing Icky home. After many unsuccessful days, the dog lovers began to fear the worst. But then, just when their hope was waning, the team noticed something spectacular.
"We [were taking] turns watching for him through binoculars," Nulph said. "He appeared at the top of the walking path … our hearts dropped and adrenaline took over."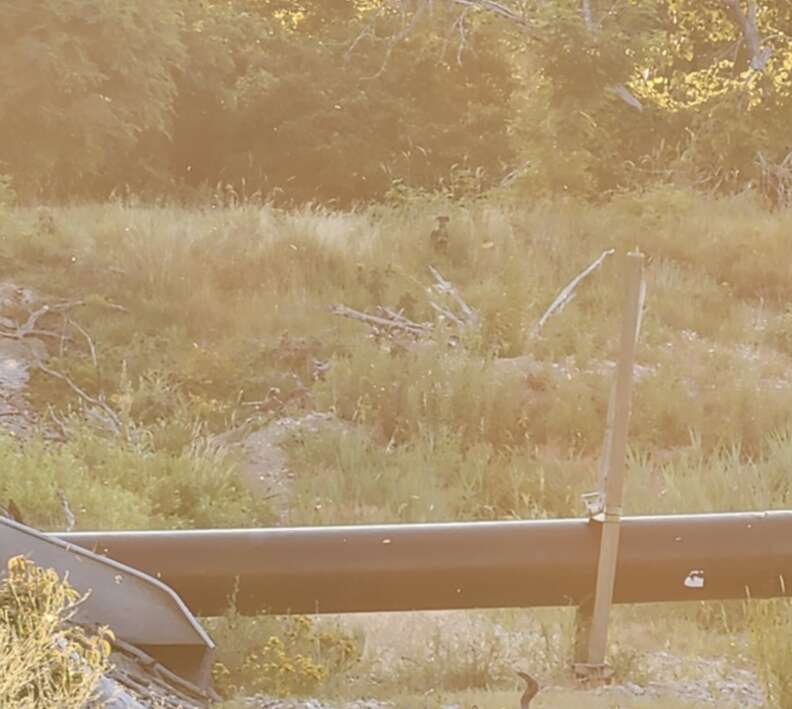 Rescuers knew it would be difficult to convince the scared dog to trust them. Cautiously, they began to call out familiar words. Little by little, Icky realized they were there to help and came over all on his own.
"Eventually, [he came] right into the foster's lap," Nulph said. "Everyone was crying tears of relief and joy."
These days, Icky is safe in his foster home, learning to trust again and enjoying warm snuggles under a blanket with his foster mom.
And with any luck, this little dog will soon be relaxing with a forever family all his own.
To help other dogs like Icky, make a donation to Spark of Love Animal Rescue via their Venmo, @SolarTeam.
Cozy Dog Hats You'll Obsess Over
We may earn a commission if you purchase from our links.
Cozy Dog Hats You'll Obsess Over
We may earn a commission if you purchase from our links.