Rescued Bobcat Really Loves Cuddling With Vegetables
"[I] was surprised when he grabbed it and snuggled it and brought it to bed with him."
T'challa was found in the middle of someone's driveway when he was just a baby, and based on his injuries, it looked like he had been picked up and then dropped by a hawk. The people who found him quickly rushed him to a vet and he was eventually transferred to the care of For Fox Sake Wildlife Rescue.
"I specialize in caring for predators, so they contacted me to rehabilitate him," Juniper Russo, executive director of For Fox Sake Wildlife Rescue, told The Dodo. "The goal, of course, was to release him to the wild."
Unfortunately, Russo quickly realized that, due to his injuries, T'challa would never be able to be released back into the wild. He never developed the skills he would need to survive, and instead grew into a playful and goofy, though still very wild, bobcat.
"He is incredibly silly and funny," Russo said. "Most bobcats have a very high prey drive and start lunging and darting toward movement and shaking their food before their eyes even open. He didn't develop those instincts the way a normal bobcat would. Still, he is not a house cat. He marks everything he owns and he can be very defensive of his food, toys and territory. I can't overemphasize how inappropriate he would be as a house pet."
One day, Russo was passing by T'challa on their way to feed some of the rescue's other residents. Russo was carrying a box of fresh produce — and suddenly, T'challa really wanted it.
"I handed him a fennel bulb, expecting that he would realize that he didn't want it after all, and was surprised when he grabbed it and snuggled it and brought it to bed with him," Russo said.
T'challa is a wild cat and therefore not exactly a vegetarian, but for some reason, he decided that the fennel was his new favorite toy. He never tried to eat it, and instead played with it and cuddled it as if it was the most fun thing in the world. Now, whenever Russo gives him some fennel, he's always so excited to play with it, and while it may be a little weird, for T'challa, it just works.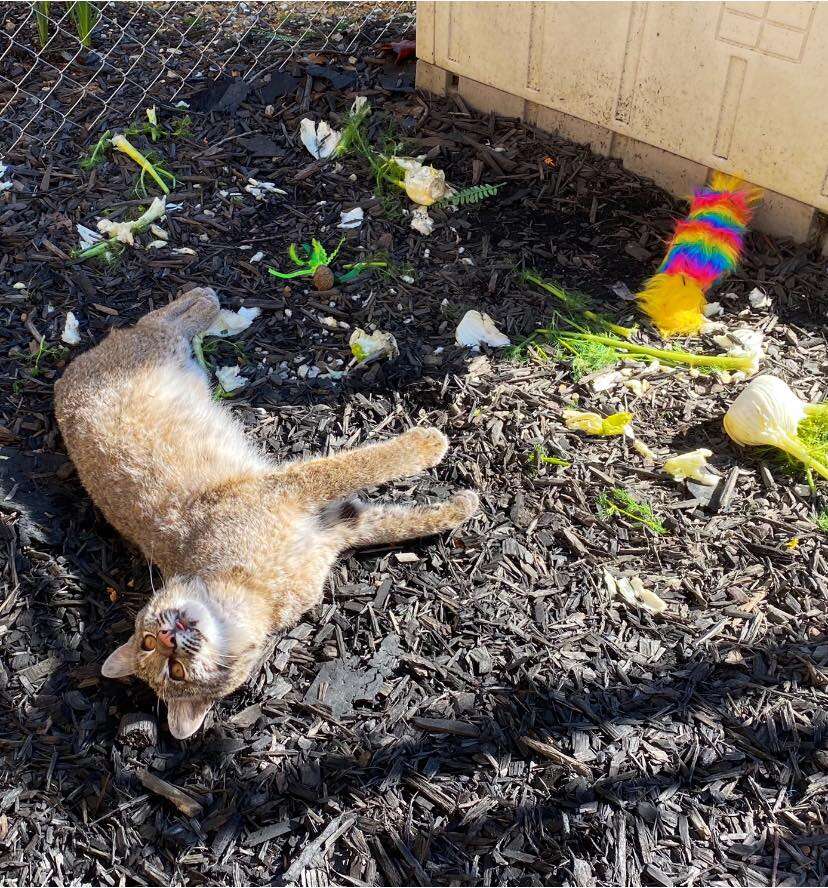 "He cuddles with it and rubs against it and brings it to his bed to sleep with it," Russo said. "When he has multiple fennel bulbs at one time, he sometimes puts the extras into his toy cache to save for later."
Leave it to a wild cat to turn vegetables into a fun toy.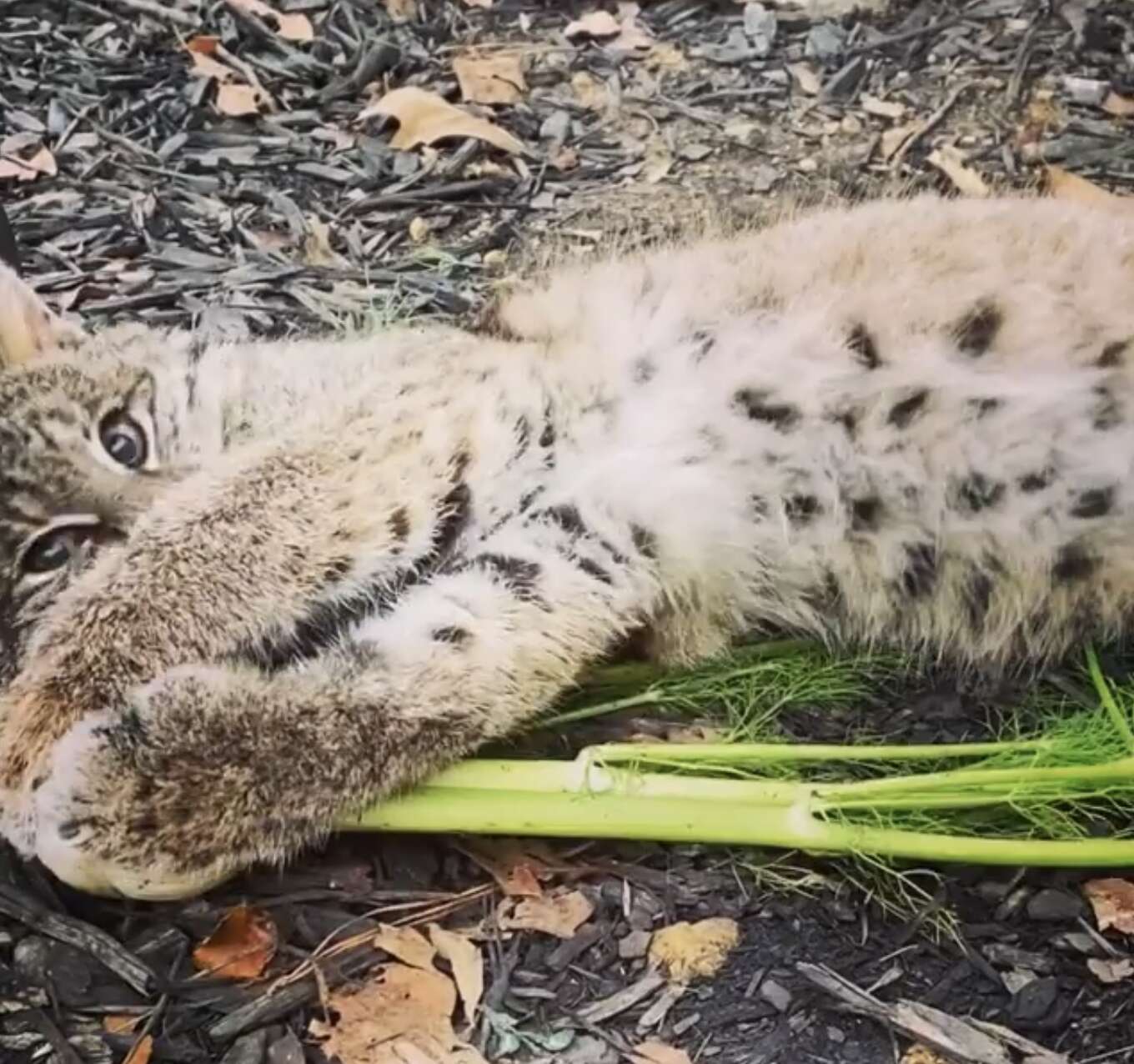 Recently, some people saw posts online about how much T'challa loves fennel and decided to make sure he had lots of it, and T'challa couldn't have been more excited.
T'challa may be a little different than most bobcats, but he absolutely loves his life at the rescue. He's got plenty of space to run, play and be a wild cat — and of course, lots and lots of fennel to play with.