Rescue Squirrel Is So Excited To Open Up Her Present
Can you guess what she got?
Thumbelina was orphaned when she was just a tiny baby, after her family's nest was destroyed by nearby construction, and was taken in by wildlife rehabbers. Their goal was to raise her and eventually release her back into the wild. Unfortunately, after a while, it became clear that, due to some developmental and health concerns, Thumbelina wouldn't be able to live safely on her own in the wild, at least not any time soon.
"Release is never out of the question, but for now, she has a long way to go," her family wrote on her website.
For now, Thumbelina is happy living inside with her family. They take the best care of her and are always making sure that she's surrounded by her favorite things.
Some of the things that Thumbelina loves are her pink donut bed, wet paper towels, her little stuffed toys and, of course, avocados. Thumbelina absolutely adores avocados.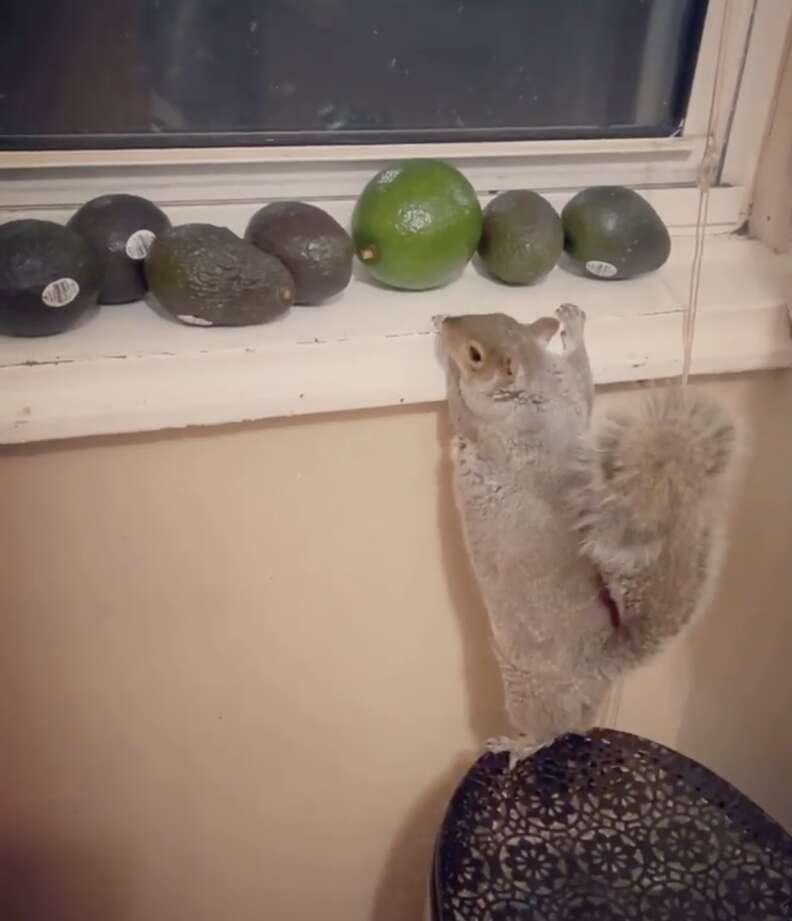 This past Christmas, Thumbelina got all sorts of presents. She loved opening every single one, but her family knew that her final present was going to be her favorite. When they handed it to her, all wrapped up, she got so excited and couldn't wait to tear it open and find out what was inside.
Thumbelina frantically began tearing open her special present …
… and was absolutely overjoyed when she finally figured out what it was.
An avocado.
"She was in shock for a moment and then her eyes lit up and [she] dug in," Christina, Thumbelina's mom (who asked that her last name not be included), told The Dodo. "She's only allowed to have a little bit at a time, but it was Christmas and Santa wanted her to have it, so she got an extra few bites before we took it away to save for later."
Thumbelina literally couldn't have imagined a gift better than an avocado. It's her favorite treat, and she's lucky that she gets spoiled with them all the time and not just on holidays.
Maybe someday Thumbelina will be able to go back out into the wild. For now though, she's content being inside with her family — running around, causing trouble and eating avocados.