Rescue Dog Waits All Day For The Man Who Saved Her To Get Home From Work
"She hit the jackpot" ❤️
Earlier this year, Sara Fitzwater's husband arrived to one of the coal mines he visits for work when he spotted a dog nearby, seemingly alone. He wasn't sure where she'd come from, but after seeing her there again on later visits, it became obvious.
"Someone had dropped her off in the area," Fitzwater told The Dodo. "Each time [my husband] would go to this mine, she would run to him and smile at him."
The dog had won his heart. And he had landed a special place in hers.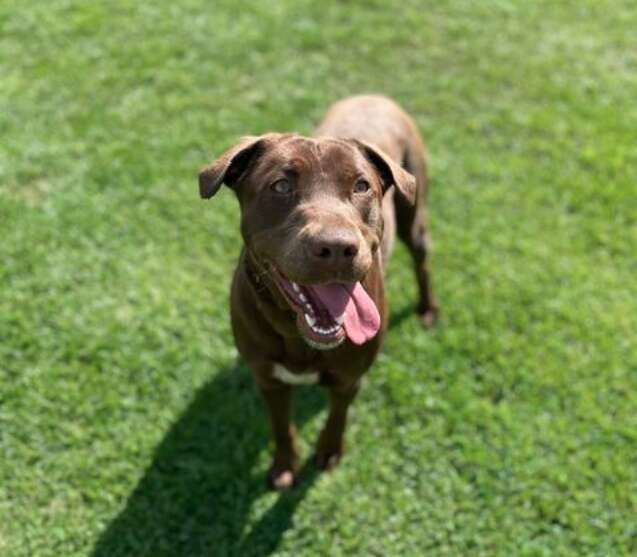 During one fateful visit to that mine, Fitzwater's husband decided to bring the sweet dog home with him to keep her safe and loved as his family's new pet. They named her Sadie Kate.
The abandoned pup's eager wait to be rescued was over. But each and every day since, there's still something Sadie Kate so clearly looks forward to.
And that's her hero coming home.
"I work from home, so I started noticing her just looking down the street waiting on him and thought it was cute," Fitzwater said. "I never dreamed she would continue doing it every day."
For Sadie Kate, it's the sweetest homecoming.
The dog, once without a friend in the world, had found her soulmate.
And he's always worth the wait.
For Fitzwater, it's no surprise that Sadie Kate is so smitten with her husband. It seems he's the type of man whose kind, caring spirit is easy to love.
"I tell her all the time she hit the jackpot when she smiled at him," Fitzwater said.
9 Buys That Will Prove Your Dog Is Actually A Genius
Brilliant ✨