Puppy With A Red Balloon Puts On Adorable Show For People In A Waiting Room
"Everyone was captivated" ❤️
Boredom is just a state of mind — but when it comes to sitting in waiting rooms, where time seems to slow to a crawl, it's a feeling that's hard to shake.
However, as you'll see, that's not true for everyone.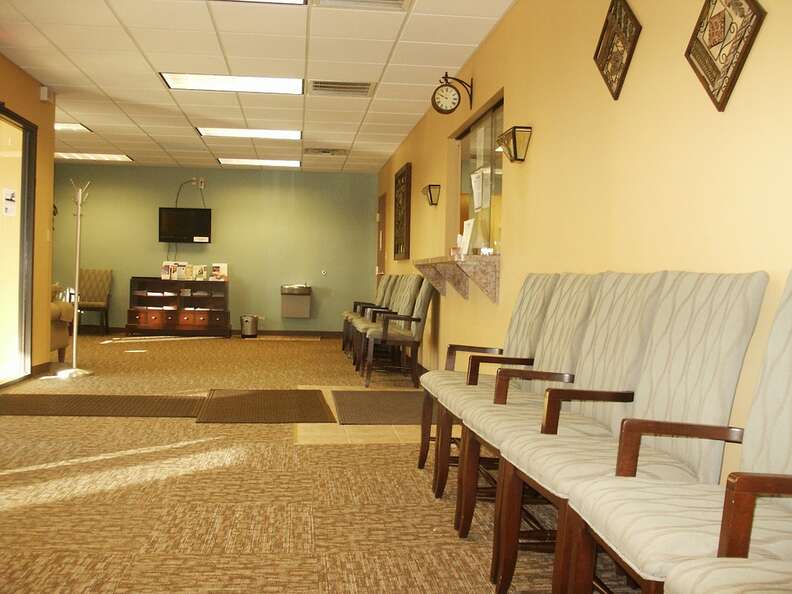 One day, Melanie Seymore was facing an inevitably dull wait at a car dealership with her in-laws. Little did she know, that dreaded period of inactivity would end up being the highlight of her day.
While several other sorry souls sat languishing inside the dealership's waiting area, a puppy belonging to one of the customers decided to liven things up. She'd found a bright red balloon, and proceeded to cheerfully bounce it around the room.
The otherwise soul-sucking situation was transformed into one of pure delight.
"Everyone was captivated," Seymore told The Dodo. "I had to video it."
This went on for a while.
A puppy's zest for life had changed everything for the better, as it so often does.
"It made the wait enjoyable," Seymore said. "Definitely made my day."
The Best Gifts For Foodie Dogs (And Their Parents)
Treats for everyone 🥘🥐🍰