Puppy Is So Excited When His Family Buys Him His Very Own 'Slide'
What a creative pup 🥰
Ronald is only 3 months old and still very much just a puppy, and as he grows, so does his goofy personality.
"Ronald is such a character," Emily Shiner, Ronald's mom, told The Dodo. "He is absolutely obsessed with food and treats. He is very affectionate and cuddly and loves cuddles on the sofa."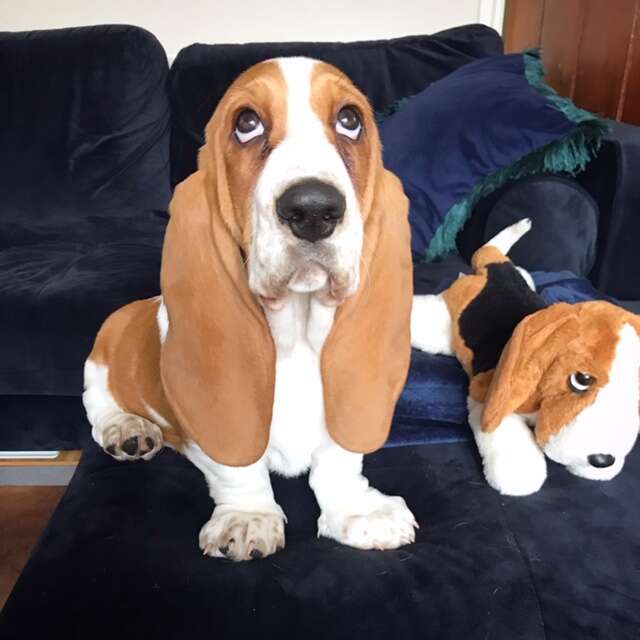 As Ronald gets bigger and bigger, his family noticed it was getting harder to lift him up onto the couch for cuddle time. So, they decided to buy him his very own ramp.
When the ramp arrived, they showed Ronald how to get up and down the ramp using toys and treats. He seemed to understand — but as it turns out, Ronald had other plans for how he was going to use his new ramp.
In fact, he decided that it wasn't a ramp at all. It was actually a slide.
"On the first day of him using the ramp, he decided to start sliding down, which was obviously way more fun," Shiner said.
Instead of walking down the ramp, Ronald slides down it every time. It's his new favorite activity, and his family definitely isn't complaining about it.
"It makes us laugh every single time and has been great entertainment during lockdown," Shiner said.
In addition to being goofy, it turns out that Ronald is also quite creative. He discovered a whole separate use for his ramp that his family hadn't even thought of, and everyone is definitely lucky to have Ronald around to show them how things work.