Preschoolers Can't Believe It When Someone Unexpected Flies Into Their Classroom
"They were beyond delighted."
The kids at G & G's Little Rascals in Nebraska were in the middle of their school day, playing and learning, when suddenly someone flew into the classroom. It was a little frenzied at first, but it didn't take long to identify the unexpected visitor.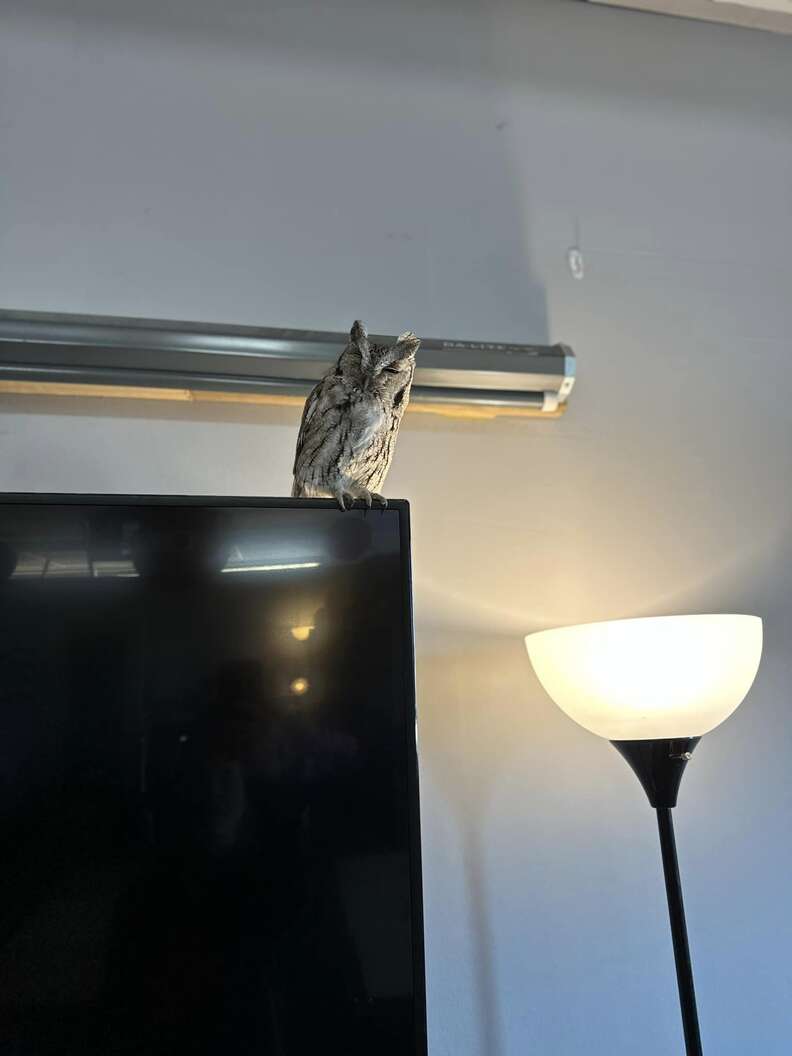 Most of the kids had never seen an owl up close before, and they were absolutely mesmerized. The owl seemed pretty unbothered by all the commotion. She perched on the classroom TV, taking in her new surroundings. It probably wasn't where she meant to end up, but she was definitely enjoying her impromptu visit.
The school contacted the Nebraska Game and Parks Commission to come and retrieve their new feathered friend. The screech owl didn't flinch at all when the conservation officer approached her, allowing the man to grab her and put her safely in a crate. The kids loved watching it all unfold but were also very worried about what would happen to the owl after she left the classroom.
"The kids were very concerned about the owl, so Officer Pearson took a video while releasing it to show them," the Nebraska Game and Parks Commission wrote on Instagram. "They were beyond delighted."
The owl was safely released back into the wild after her school day. Apparently, she'd just stopped by to teach the kids about rescue and release, and for that, everyone was grateful.
Everything You Need To Keep Your Bird Happy
We may earn a commission if you purchase from our links.