Pit Bull Who 'Hates' Cats Ends Up Adopting One Himself
"It was something I did not expect."
This sweet pit bull named Baruck has always had a big heart — but he's never been a fan of cats. In fact, for whatever reason, he always seemed to hate them.
But recently, that's all changed.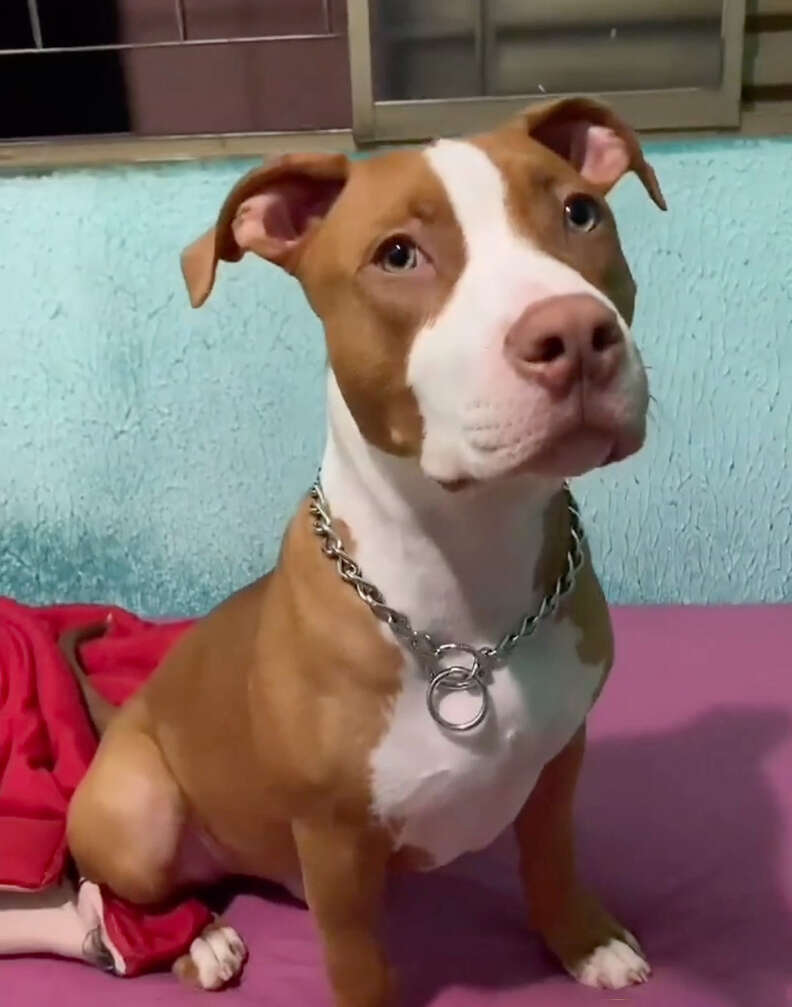 The other day, Baruck's owner, Stefany Antico, arrived home to a curious scene. Somehow, a random kitten had appeared on her roof, seeming desperate and alone. Antico decided to help.
"I don't know how he got there or where he came from, but we rescued him and brought him into the house," Antico told The Dodo.
At first, Baruck was expectedly wary of the new, little house guest, but Antico didn't intend to keep him for long. After a few days of searching for a new family to take the cat, however, Antico returned from work to see that he'd already been adopted — by none other than Baruck himself.
"My dog really did adopt him," Antico said. "Now, they do everything together."
And with that, Antico's plans to find a forever home for the kitten were scrapped.
He'd already found one.
What began as the discovery of a homeless kitten on their roof has gone on to change both Antico and Baruck's lives for the better — not to mention the little cat's, as well.
"It was something I did not expect," Antico said. "It's been very comforting, even more so because people have a lot of prejudice against pit bulls. They're actually very loving."
The Dodo's Pet Products Are Now At Walmart
We may earn a commission if you purchase from our links.