People Notice Something Furry Bobbing In Canal And Can't Believe Who They Find
"[S]he was alert and fighting to hang on."
A couple was out for a walk along a canal in Price, Utah, when they heard strange sounds coming from the water. They stopped to take a closer look and saw something furry bobbing up and down along the edge of the canal. They were confused at first and then realized what they were looking at.
A dog named Chica had somehow fallen into the canal and was hanging onto the edge for dear life, waiting for someone to help her.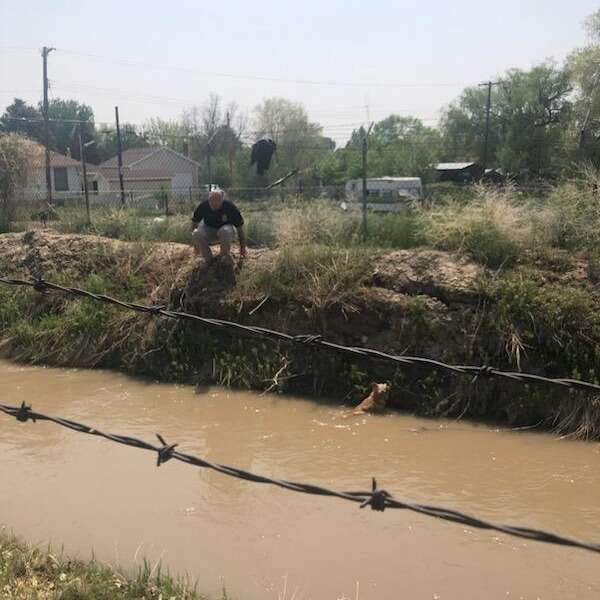 Unfortunately, the canal was blocked off by a fence and barbed wire, so there was no way for the couple to reach Chica on their own. Instead, they contacted the local police department. Captain Brandon Ratcliffe doesn't usually answer the phones, but the office staff was busy at that moment, and as soon as he heard the couple describe what they were seeing, he knew he had to help.
"Upon our arrival, Chica was barking and gasping non-stop while holding onto the bank with her front paws," Captain Ratcliffe told The Dodo. "The sounds she was making [were] like she was having trouble breathing or had water in her lungs. Nonetheless, I climbed the fence and jumped over the barbed wire while Officer Tapia was able to unlock the gate further down the canal on the other side. Just in case she slipped away, Officer Tapia would have been in position to grab her."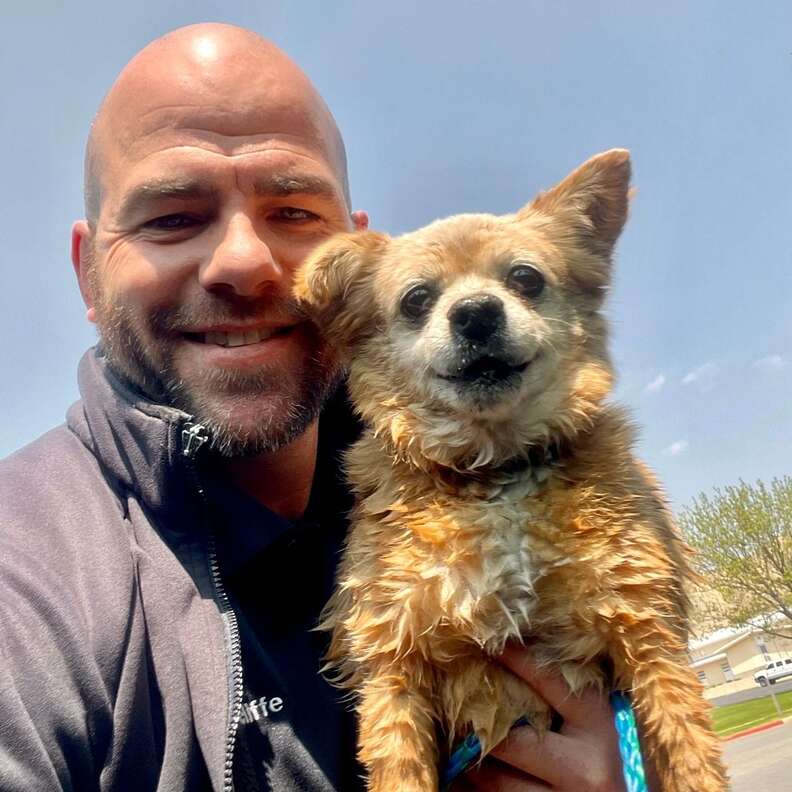 Captain Ratcliffe climbed into the canal and was able to grab Chica and bring her to safety. She was thrilled to see him and immediately made it clear that she wanted to be held at all times while she recovered from her ordeal. He was going to bring Chica to the animal shelter so they could care for her until her owner could be located — but then he had a change of heart.
Instead of taking Chica to the shelter, Captain Ratcliffe brought her to his house and got her cleaned up there. He then took her back to the station, where Chica quickly made friends with every officer and staff member who was working that day. She was just so grateful to everyone for playing a part in saving her life, especially Captain Ratcliffe.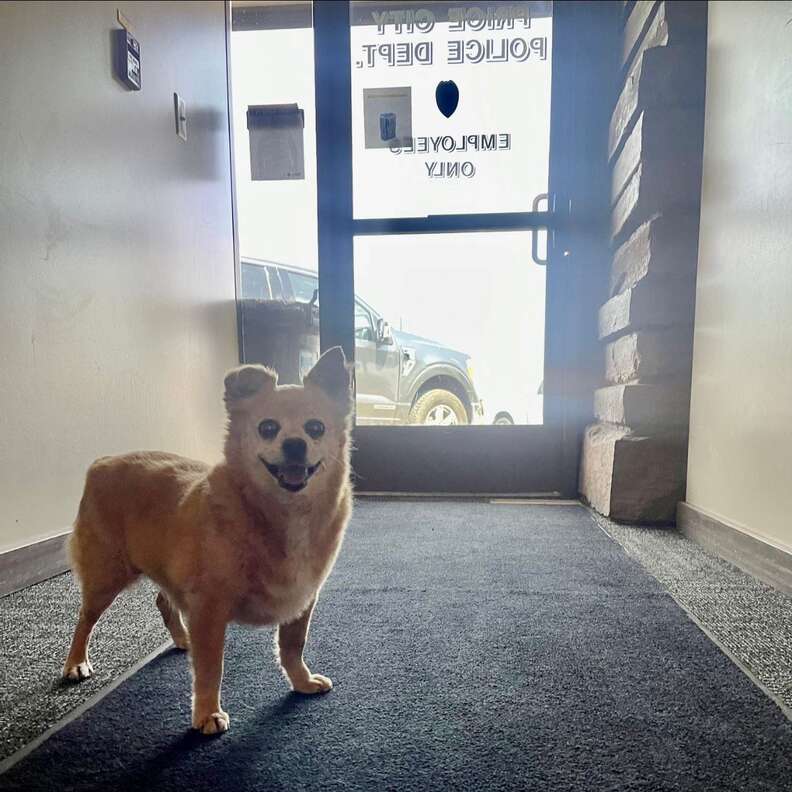 Luckily, Chica was microchipped, and her mom was soon located. She had been frantically searching for Chica all morning and was so relieved to have her back home safe and sound.
"The owner offered to pay the individuals who spotted Chica, but I told her all everyone wanted was to make sure Chica was OK," Captain Ratcliffe said.
Keep Your Dog Happy On Rainy Days
We may earn a commission if you purchase from our links.