People Can't Figure Out How Many Dogs Are In This Living Optical Illusion
It's more than you think 🤯
For most people, optical illusions exist only in pictures. Imogen Carr, however, is used to seeing at least one living, breathing optical illusion in her living room every day. And people are racking their brains trying to figure out what — or whom — she's actually looking at.
In what she affectionately calls the "Labrador Cuddle Puddle," Carr's large pack of black Labs routinely pile on top of each other before settling in for a nap.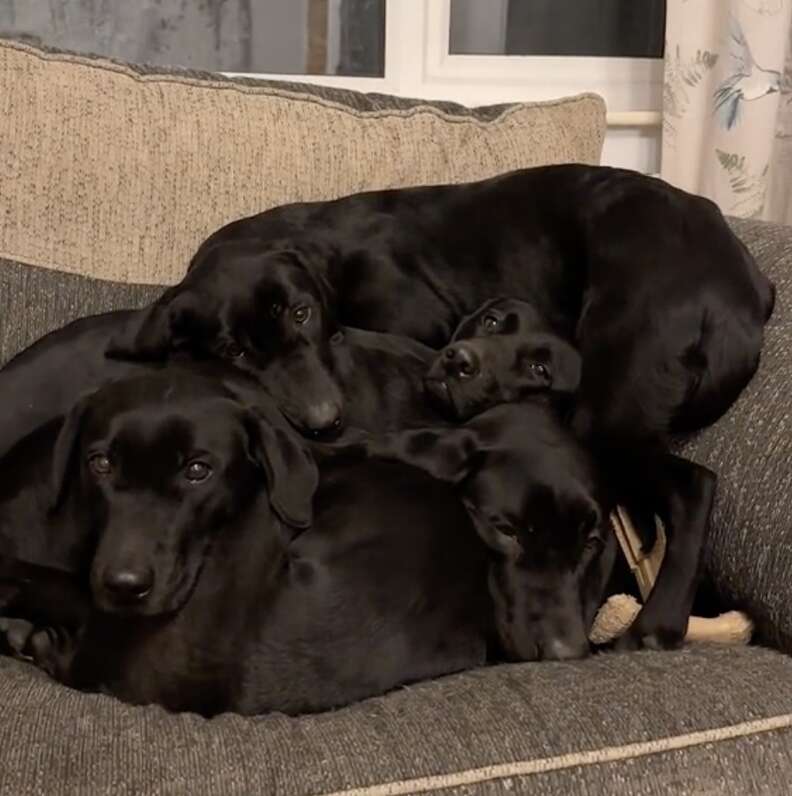 "They just really love to snuggle," Carr said in a TikTok.
Out of Carr's eight pups, there are usually a few identifiable snouts poking out from the cuddle puddle, but not all the dogs are visible.
And as much as Carr loves getting to the bottom of the cuddle puddle herself, she enjoys making it a game for others to weigh in on even more.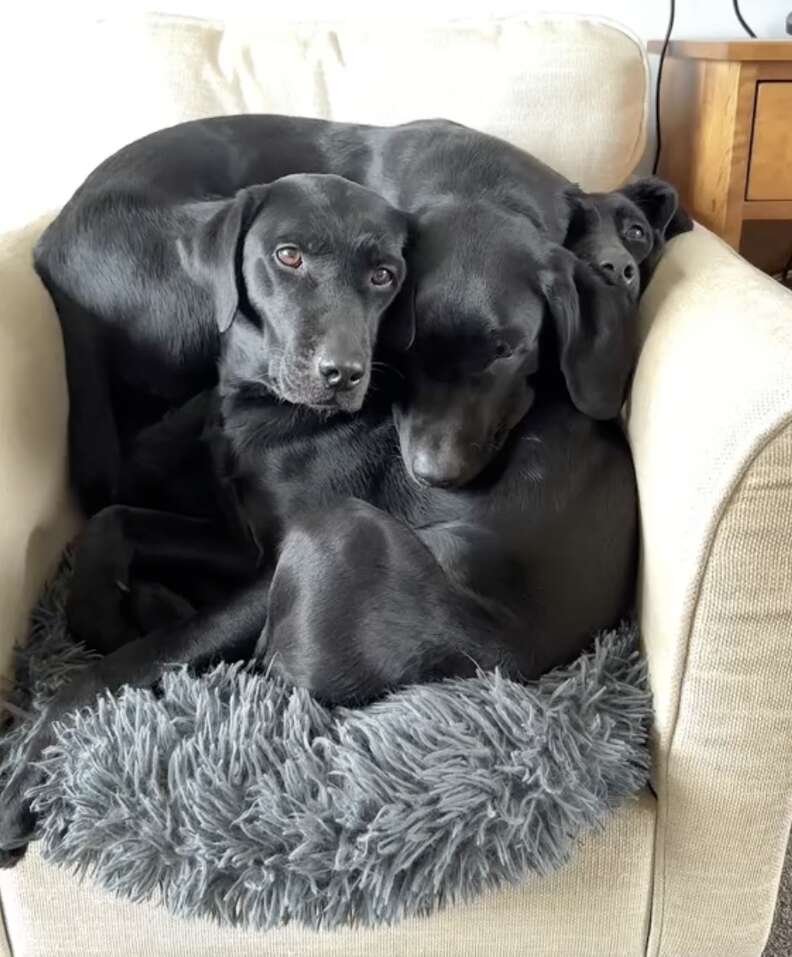 In one TikTok video, Carr asks her followers to guess how many Labradors are in the pile.
At first, the pile seems to consist of three pups, all cuddled together. But as Carr gets closer to the cuddle puddle, a fourth, hidden face is revealed — Sway.
"It's almost always Sway," Carr said in a different TikTok.
In another video, Carr shows a new cuddle puddle that consists of both black Labs and a few cocker spaniels.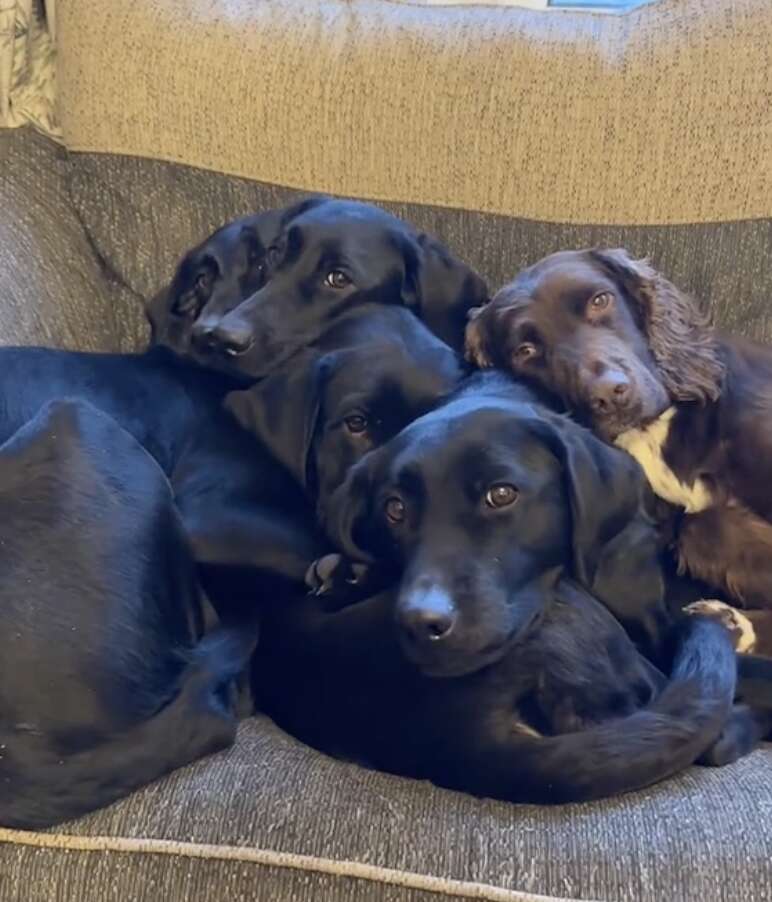 While Carr hasn't yet been able to capture the dogs in the process of snuggling up on camera, she's given some insight to her followers on how the pile usually starts.
"Sway will go and get comfy, she'll go lay down, then one-by-one the others will just pile on top," Carr said on TikTok. "I swear it happens when I blink."
Sway loves to be at the bottom of the pile, but she's not always the only one. Sometimes, other dogs will initiate the cuddle puddle and end up in the middle, like Rogue.
Because there's usually at least one dog buried deep in the cuddle puddle, it might seem like they're uncomfortable. But Carr shares with her followers that the Labs choose to sleep this way, even when there are other beds and couches available.
Whatever the arrangement, it's clear that the affectionate pups love their cuddle puddle just as much as Carr's followers love figuring out their optical illusion.
It's impossible to know who will be in tomorrow's puddle, but one thing's for sure: People on "Labrador Cuddle Puddle TikTok" will be waiting with anticipation to solve the puzzle.
And in the meantime, the Labs will keep spreading the love to each other one cuddle puddle at a time.
The Coziest Dog Beds Your Pup Will Love
We may earn a commission if you purchase from our links.