Mom Out For A Walk With Her Baby Spots A Wicker Box — Then Realizes It's Moving
She couldn't believe what she found ...
Madison Carlstrom was out for a walk with her baby daughter and the family dog near their home in Breckenridge, Texas, when she noticed an abandoned box sitting under a tree — then quickly realized it was moving.
"I went to check them out and, to my surprise, it wasn't one puppy — it was four," Carlstrom told The Dodo. "They were in a broken-down wicker box with water they couldn't even reach."
Someone had seemingly dumped the puppies there and left them to fend for themselves. They were covered in fleas, hungry and dehydrated. It was over 105 degrees Fahrenheit outside that day, and Carlstrom knew they wouldn't last very long on their own. Luckily, she has experience rescuing animals and knew just what to do.
"They were so happy and wiggly," Carlstrom said. "They came right up to me, almost saying, 'Thank you, we're hot.'"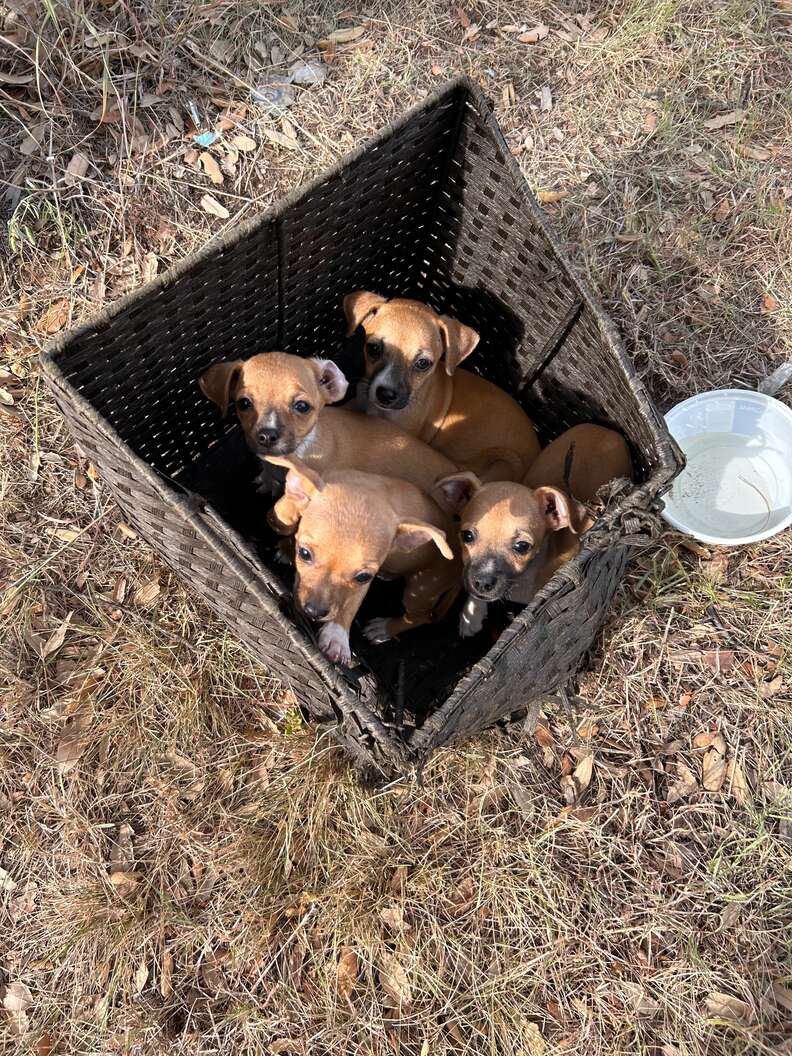 Three of the puppies were taken in by Second Chance Farm. The fourth and smallest one, later named Enzo, was adopted by Carlstrom and her family.
"He and my daughter are best friends, so we couldn't let him go," Carlstrom said. "We took him to the vet yesterday, and he's onto healing and moving forward with his life now."
Tiny Enzo has a broken tail, but he hasn't let that stop him from settling in and enjoying his new life. He loves his new family so much, and he's so grateful that they spotted him and his siblings that day.
Carlstrom could have kept walking when she saw the moving box. Instead, she saved four tiny lives and added a furry new member to her family who she'll cherish forever.
The Best Treats Your Dog Will Love
We may earn a commission if you purchase from our links.