Tiny Kitten Who Almost Didn't Make It Has Most Beautiful Glow-Up
He refused to give up ❤️
When Maurizio was taken in by Newborn Kitten Rescue in July, he wasn't in the best health. The 10-week-old stray kitten didn't have his mother and needed immediate veterinary treatment to survive.
Thanks to a little patience and a lot of love, Maurizio is on the mend — and his transformation, inside and out, is almost too good to be true.
"He had a mild eye infection and was severely underweight for his age," Angelica Johnson, Maurizio's foster mom, told The Dodo. "Keeping him on track with weight gain was the most crucial part of his care."
The sweet kitten didn't heal right away, but Johnson refused to give up on him.
"I felt such an instant connection to [Maurizio] when I first saw him," Johnson said. "I remember having a heart-to-heart with him in the middle of the night during one of his feedings, crying that he needed to survive. I needed him to."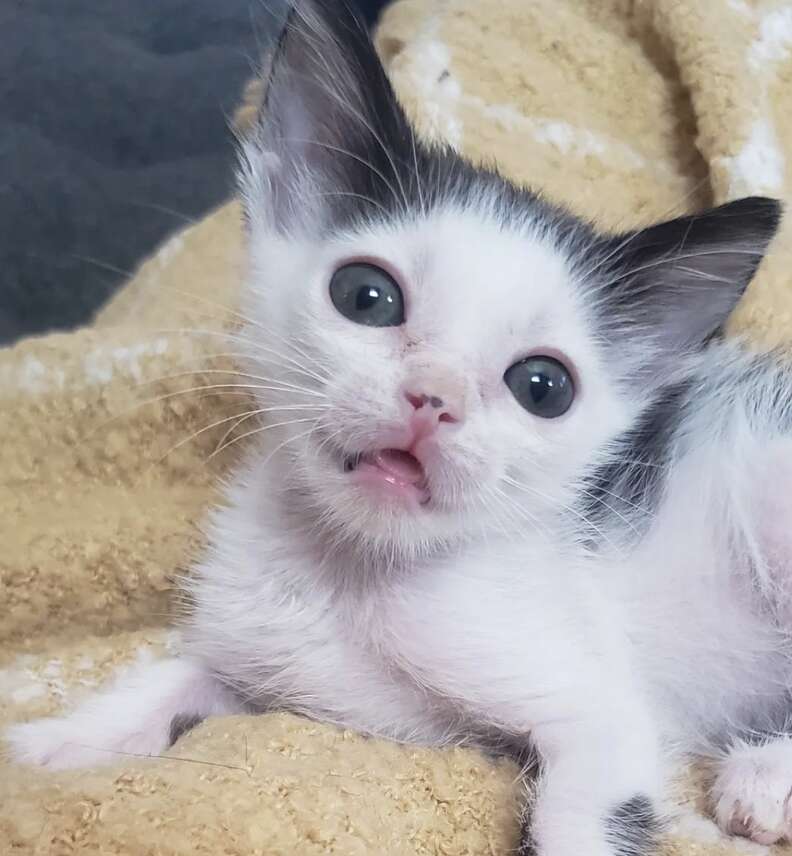 "It took a little diet trial and error to find a kitten food that he would consistently eat," Johnson said. "He remained on a strict feeding schedule, eating every four hours day and night, and received subcutaneous fluids daily to keep him hydrated."
Thankfully, it all worked. Maurizio got a little better each day, and his transformation goes far beyond the physical.
"Now, he is doing amazing!" Johnson said. "He's an absolute social lovebug and now shares his days with a friend, Milana. He loves all people and cats he encounters. He also spends his days zooming around."
You can watch Maurizio's glow-up here:
Johnson can't believe how much Maurizio has changed in such a short time.
"Proud is the best way to express how I feel about his glow-up!" Johnson said. "I know it took some work on my end to get him to that point, but I like to think he put in the rest by being a fighter."
Maurizio will be looking for his forever family in the coming months, and he can't wait to love and be loved for the rest of his life.
The Dodo's Pet Products Are Now At Walmart
We may earn a commission if you purchase from our links.