Man Sees Truck Driver Pull Off Road — Then Realizes He's Saving A Life
"I saw something very big and grey ..."
The other day, Andres Nennhuber was driving down a long stretch of coastal highway near his home in Argentina when he witnessed a scene of compassion in action.
It all started with the flash of a brake light.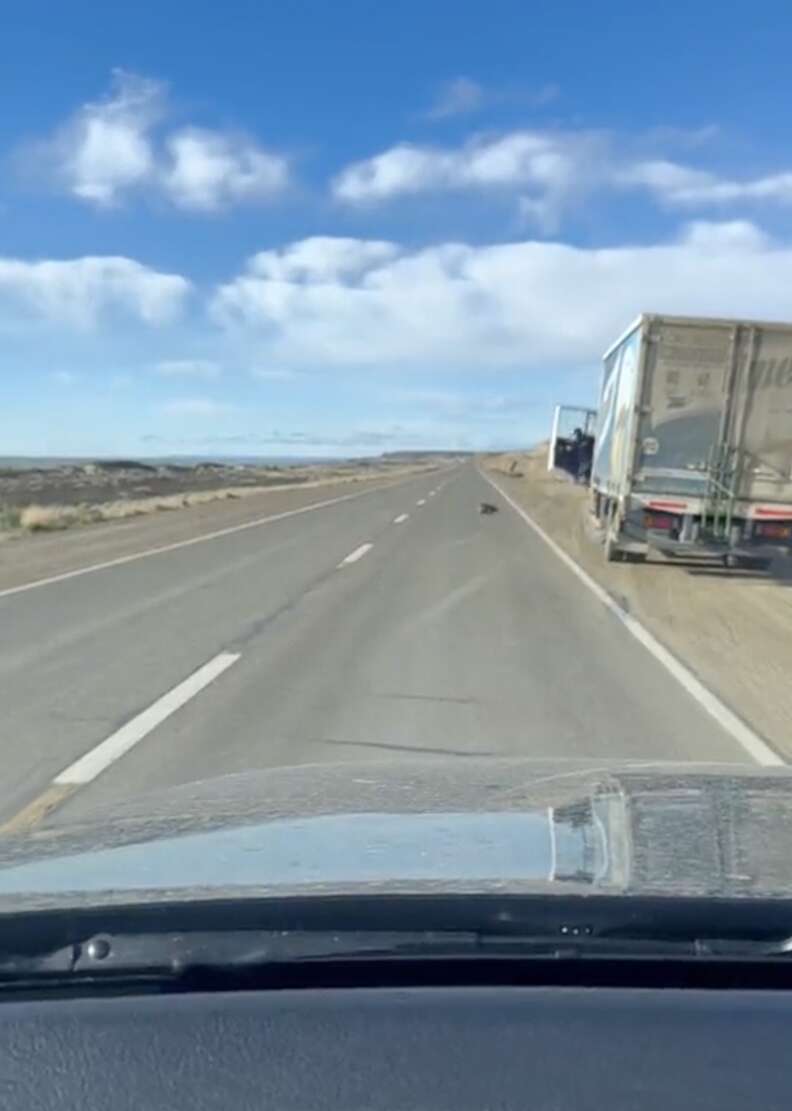 A large truck pulling a trailer was ahead of Nennhuber, moving steadily down the quiet road. So, it came as some surprise when the truck suddenly began to slow and move off toward the shoulder. But then the reason became clear.
"I saw something very big and grey [in the street]," Nennhuber told The Dodo. "First, I thought it was an ostrich, which would be strange, but it could happen. I took out my phone and zoomed in. That's when I saw it was a baby sea lion."
The truck driver ahead had dropped everything to save her life.
After descending from his vehicle, the truck driver ushered the little sea lion off the road, alerting approaching drivers to her presence. Nennhuber then got out of his car, too.
"I walked with her 100 meters to return her to her place in the sea," Nennhuber said.
Though it would have been easy enough to leave the wayward sea lion to a sad fate on the road, the compassion and kindness of passing strangers prevailed.
"[It was] a nice experience," Nennhuber said.
Smart Buys From Companies That Help Save Animals
We may earn a commission if you purchase from our links.