Man Comes Home From Work To Find A Dog Tied To His Fence With A Note
She was left with a bag of all her favorite things 💔
The other day, a Southern California resident commuted home from work and found a dog tied to his gate. The little pup, whom he'd never seen before, wagged her tail in relief as the man approached her. Next to her sat a bag filled with her belongings and a heartbreaking note.
"Free dog, needs a good home," the note read.
The Good Samaritan had no idea where the dog had come from or how long she'd been there, but he knew right away that she needed his help.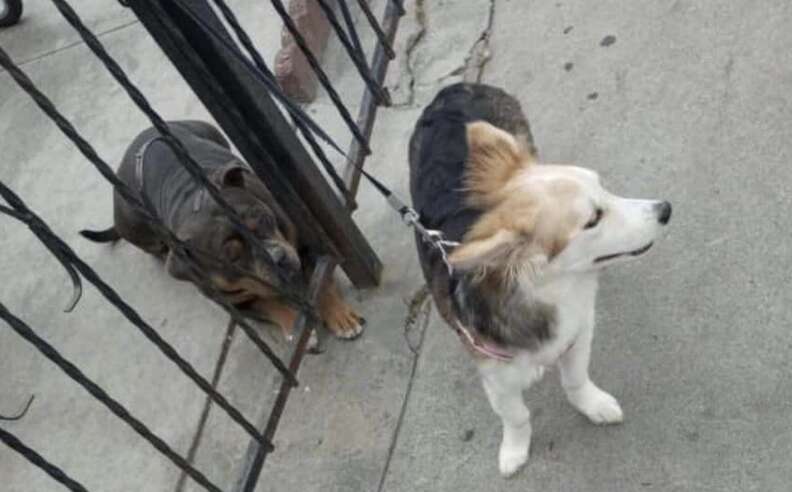 And he wasn't the only one surprised by her presence.
"Even the little dog that lived there was just lying next to her on the inside of his fence as if he was saying, 'What happened? How'd you get here?'" Suzette Hall, founder of Logan's Legacy dog rescue, told The Dodo.
Beneath the note, the man uncovered a bag stuffed to the brim with all of the pup's favorite things.
"It was filled with toys and a Ziploc of food," Hall said. "They even left that little harness on her."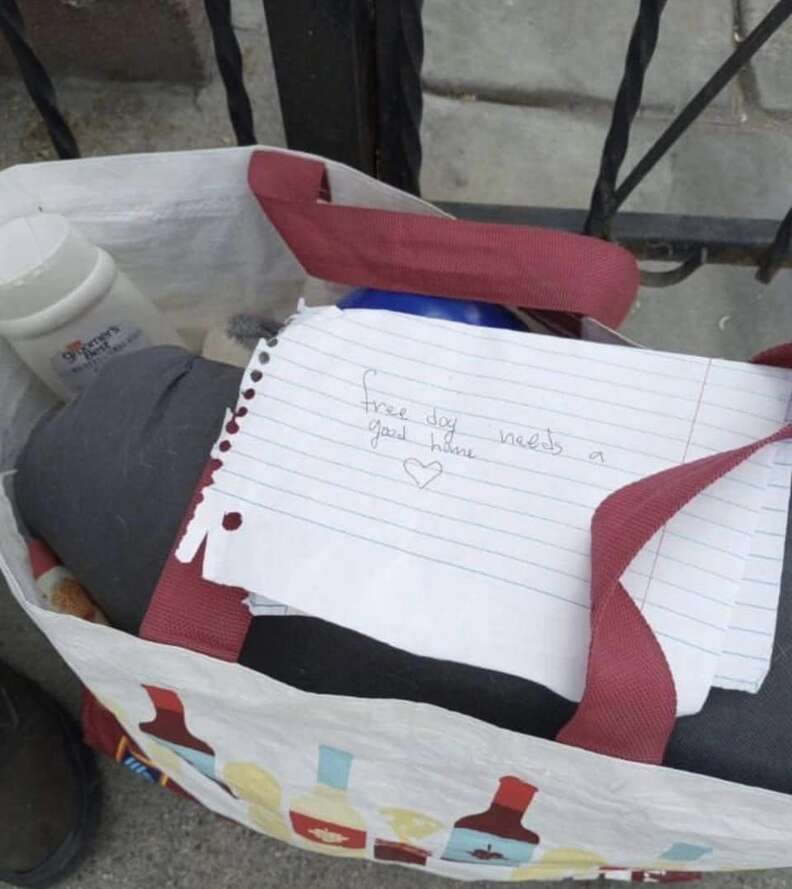 The man unclipped the dog, then posted her story online. Eventually, his post reached Hall, who agreed to take her in immediately.
When Hall's rescue partners went to pick her up, the loving dog greeted them with the biggest smile.
"She was so excited, she just melted in their arms," Hall said. "She was so happy and thankful."
The dog, later named Halo, lapped up a fresh bowl of water before settling into her crate. Soon, she was in their van and heading toward Camino Pet Hospital.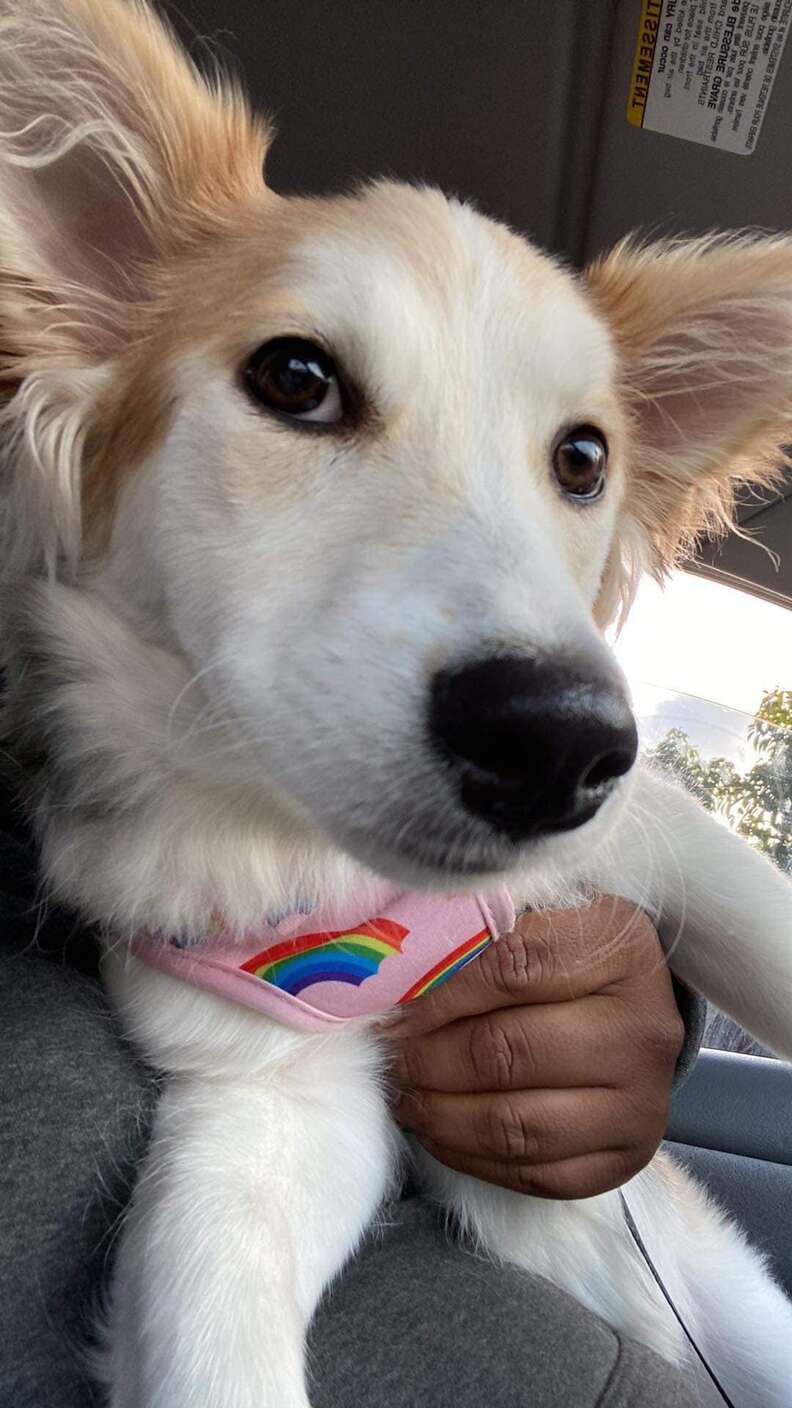 The staff at Camino Pet Hospital determined that Halo was just a puppy, not even a year old. They scanned her from head to tail and realized that she was both healthy and completely clean.
"She was spotless," Hall said. "She didn't have a single flea on her."
To Hall, Halo's cleanliness was a sign that her previous family was taking care of her in some capacity. She had no idea why they ultimately left her tied to a stranger's fence, but the dedicated rescuer was determined to find Halo the family she deserved.
As of now, Halo is still in foster care. She hasn't found her forever family just yet, but for a girl as sweet as Halo, Hall knows that the perfect match will come along soon.
"She's just a love," Hall said. "I can't wait for her to finally be home."
To inquire about adopting Halo, reach out to
Suzette Hall
on Facebook.
To help pups like Halo get the help they need, make a donation to
Camino Pet Hospital
under "Logan's Legacy 29."
How To Keep Your Pet From Getting Lost
We may earn a commission if you purchase from our links.