Mama Deer Finds A Way To Keep Her Kid Entertained On A Hot Summer's Day
"So precious" ❤️
With the start of the school year still a few weeks away for most children, parents all over are likely asking themselves the very same question: "How do I keep these kids entertained?"
Faced with a similar dilemma, this mother deer found an answer.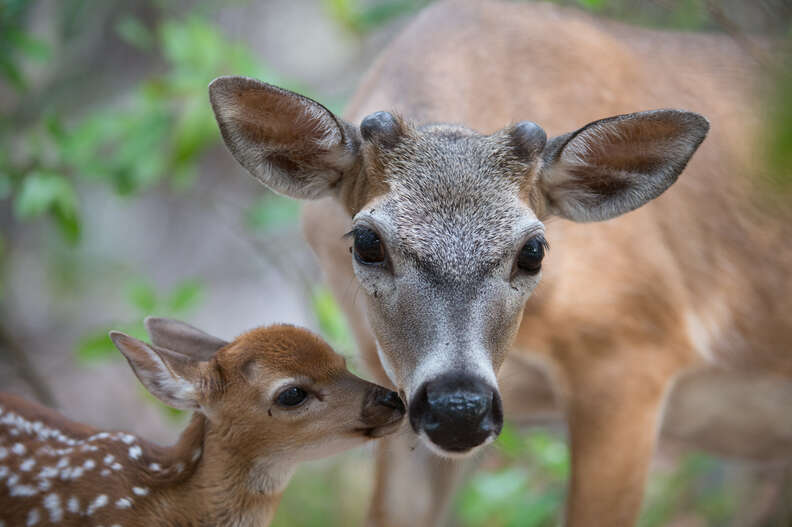 The other day, TikTok user Lauri Ward witnessed an adorable scene underway in her backyard in Texas. There, safe in the distance, a doe stood supervising her young fawn as he splashed and played in a kiddie pool that Ward had left outside for her own children.
Evidently, the mother deer had led her kid there to while away the hot summer's day — and, perhaps, enjoy a much-needed moment of repose herself.
"So precious," Ward wrote. "I love living in the country."
The approaching school year will offer no break from this doe's round-the-clock mom duties, of course. Hers is a full-time job, lasting about a year until her fawn reaches independence.
And it's a job she's clearly excelling at.
Smart Buys From Companies That Help Save Animals
We may earn a commission if you purchase from our links.