Mama Cat Is So Happy To Reunite With Her Newborn Baby
"They immediately recognized each other" ❤️️
When a little cat named Gisèle got pregnant, her life changed forever.
Her family decided they didn't want the kittens and were going to abandon the pregnant cat outside in the middle of the winter. Luckily, Gisèle's 12-year-old sister overheard the discussion and stepped up to help.
"She was very affected by this situation and probably upset," Chatons Orphelins Montréal, a rescue group based in Montreal, Canada, wrote on Facebook. "The little girl hugged the kitty and she went to knock on a neighbor's door to ask her for help."
The neighbor understood that the cat's situation was urgent, and called a rescuer to bring Gisèle to an animal shelter. Days later, Gisèle gave birth to a healthy baby named Pruno.
"He was a very vocal little baby and clung to his pacifiers," Chatons Orphelins Montréal said.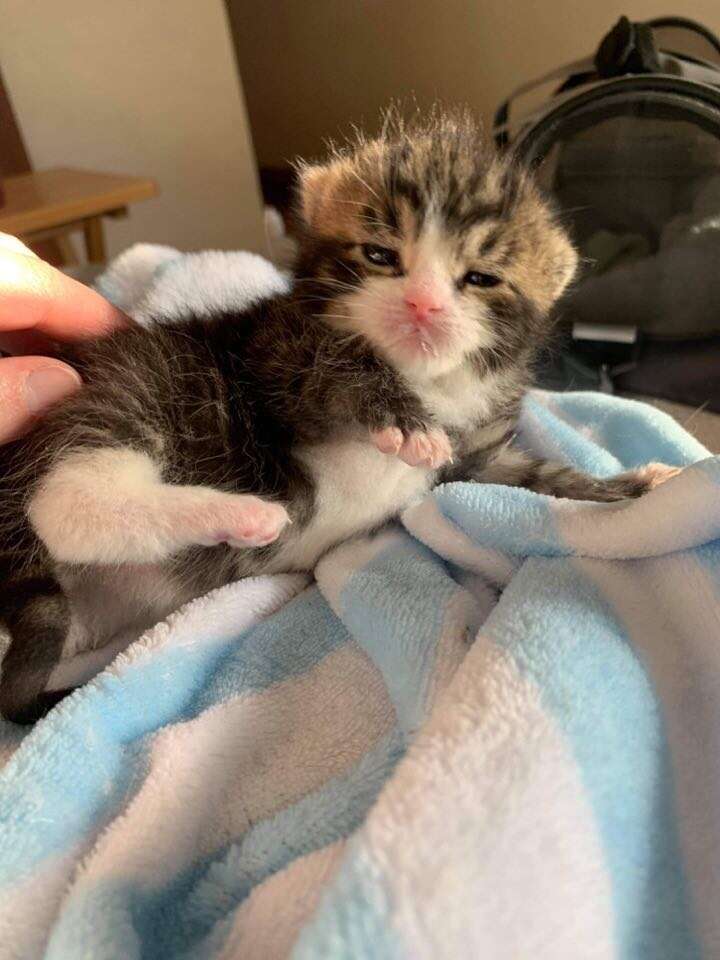 It seemed Gisèle and her baby were out of the woods, but a day later things took a turn for the worse. Gisèle stopped eating and was unable to care for Pruno, so the rescue workers rushed her to the vet clinic, where they discovered she had an infection.
As Gisèle recuperated from surgery, she missed her baby terribly, crying out for him. The rescue planned a reunion — and it turned out sweeter than anyone could've imagined.
"When they saw each other, they immediately recognized each other," Chatons Orphelins Montréal said. "Gisèle was super nice and sweet with him, and started to lick him gently."
Now, Gisèle and Pruno are in a loving foster home where they are getting all the care and attention they could hope for. Gisèle is never happier than when she's with her baby, and is the best cat mom Pruno could ask for.