'Lonely' Pittie Finally Makes A Friend And Refuses To Leave His Side
"She's been glued to his hip every second of every day since."
Meet Ellie — a friendly pittie with a surplus of love. Around Ellie's second birthday, her mom, Emily Bearden, sensed that something was off. Though Ellie still enjoyed spending time with her family, it was clear that the pup wanted something more.
"I started taking her to the park every day to play with other dogs, and once she realized they weren't coming home with us, she wouldn't want to leave!" Bearden told The Dodo. "She would play in the living room with her toys by herself while I was working or cleaning, and I would feel so bad every day."
Hoping to extend their family and bring home a new pal for Ellie, Bearden and her boyfriend headed to their local humane society. Soon, they met a dog named Tank, and their connection was undeniable.
"[He] looked at us like, 'Will you be my new family please?'" Bearden said. "Then we decided to take him home to our girl."
Bearden was worried it might take Ellie and Tank some time to adjust, so she introduced them cautiously, giving both dogs the space they might need. But as soon as they met, it was clear that Ellie and Tank didn't need space — they couldn't get enough of each other. As Bearden and her boyfriend walked the dogs around the neighborhood for the first time, they marveled at how well the pair got along.
"They immediately acted like they had been doing this their whole life together," Bearden said. "She's been glued to his hip every second of every day since."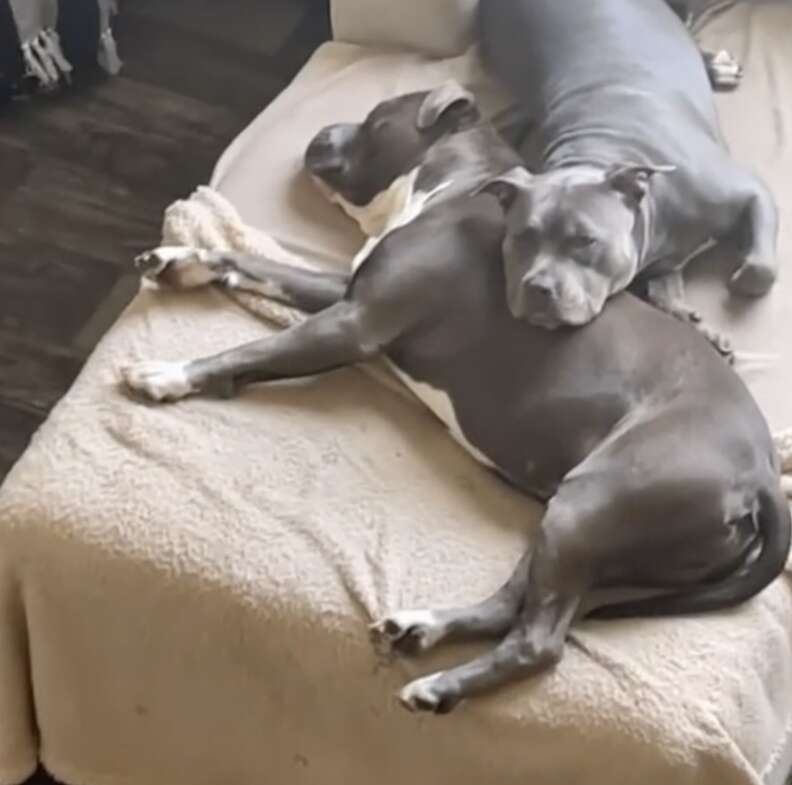 These days, Ellie never has to feel lonely because her BFF is never far. The pair often enjoy lounging around the house together and going on long walks.
Bearden is so happy to have changed Tank and Ellie's lives for the better, and it's clear the pups have impacted Bearden as well.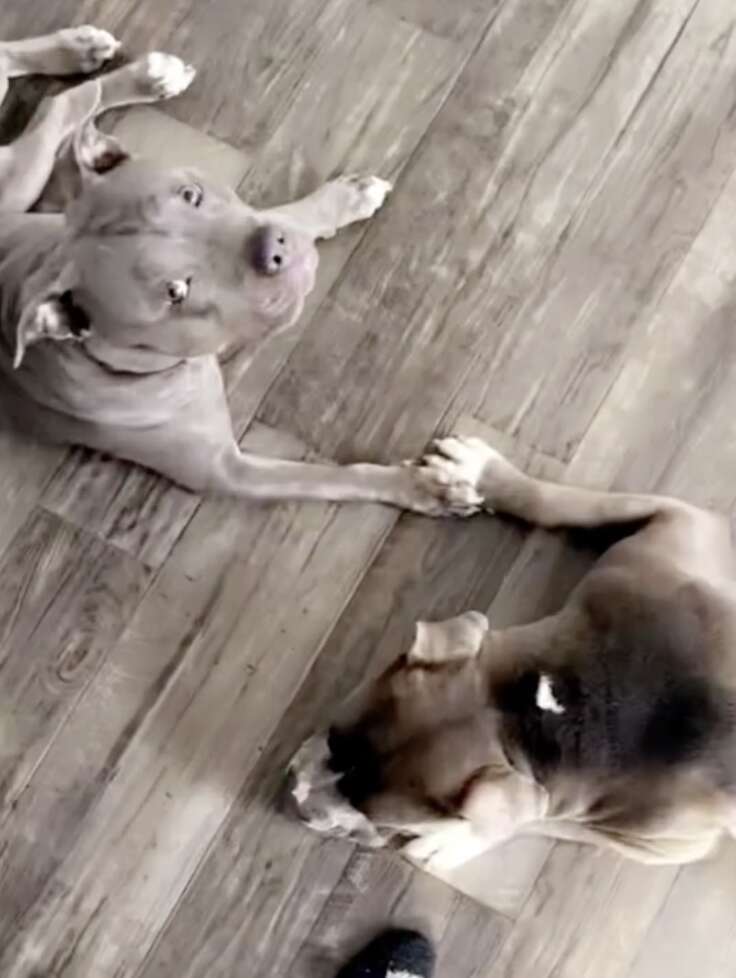 "My dogs [have] made me more compassionate and understanding of animals' emotions," Bearden said. "They have also taught me to be more patient and have brought me so much joy and happiness."
What To Buy If You Just Adopted A Dog
We may earn a commission if you purchase from our links.