Little Dog Needs Cheering Up After Getting Ghosted By Potential Adopter
"Jack was very sad when his meet and greet person was a no-show."
This is Jack — a 9-month-old rescue puppy who has high hopes of finding someone who'll open their heart and home to him forever.
But just when it seemed his day had finally come, Jack's hopes were sadly dashed.
Jack is an American bulldog who was taken in as a special needs foster by Peaches Bully Rescue in Ohio. He has spina bifida, which affects his motor skills, and wears a diaper to prevent accidents. But Jack's an otherwise healthy and happy pup.
The one thing he's missing most is a family to call his own— though recently, Jack had reason to think he might have found one.
The other day, a potential adopter reached out to say they wanted to get to know Jack in person. So, his rescuers arranged a time and place for them to meet — helping Jack put his best face forward.
But on the day of Jack's big date, the unthinkable happened. The person never came.
"He had a bath, got his fancy harness on, had a fresh diaper, and a dedicated foster team that drove 40 mins each way just to end in huge disappointment," rescuers wrote, adding: "Jack was very sad when his meet and greet person was a no-show, no-call."
The poor pup had been ghosted.
Jack, feeling rejected, needed some cheering up.
A friend who'd heard about what happened decided to buy him a new toy, which Jack appreciated — not knowing at the time that it would end up being just the first of many.
As word of Jack being stood up on his big date began spreading online, more and more gifts and treats began pouring in from supporters around the globe.
Best of all, along with the kind tokens of love for the dejected Jack, came a surge of people hoping to make good on that potential adopter's failed promise.
"Jack and our team are so touched by the immense support and networking that this community has done," Peaches Bully Rescue wrote. "We have received over 600 inquiries and 200 applications for adoption which we are processing."
Things for Jack are again looking up.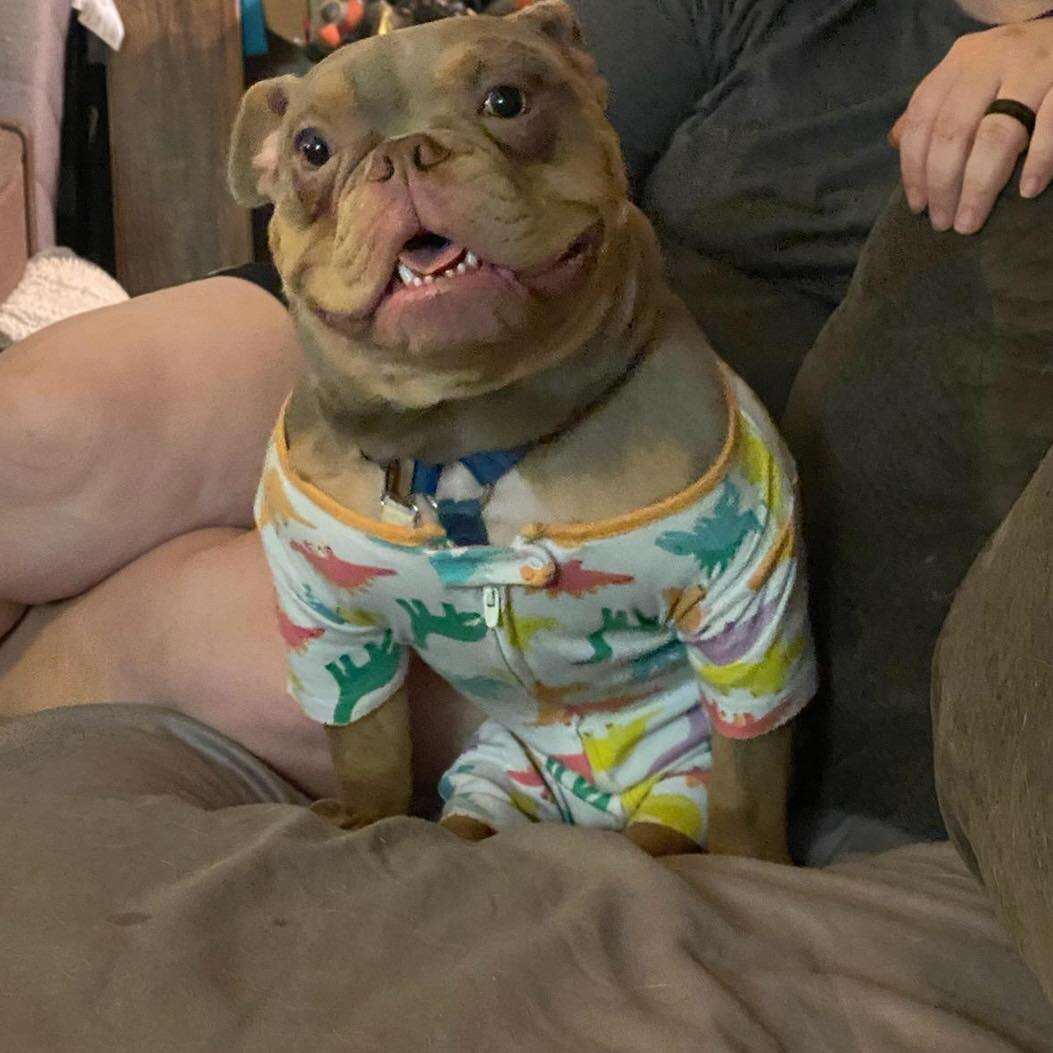 Jack's rescuers are currently processing all those applications, and hope to arrange more meet and greets with adopters in the coming weeks. His hopes of finding the perfect match have never been higher.
"Who knew that our little Jack Jack would be so widely loved and we could be so blessed," Peaches Bully Rescue wrote. "We hope to have Jack meeting families very soon and will update when we find his peeps over the next weeks. Thank you all, and please support rescue."