Kitten Surprises Dad With Her Response To Infamous 'Lion King' Scene
"I was awed" 💓
Meet Mika — a sensitive kitten who's always there to help her friends feel better.
But Mika doesn't just interact with the cats in her house. The sweet kitty cares for all felines — even animated ones.
Mika is the smallest of her three siblings, but the playful cat knows just how to stand out. "She really likes attention, and she never stops to rest," Nuzair, Mika's owner, who asked that his last name not be included, told The Dodo.
Recently, Nuzair was watching animated Disney movies when Mika climbed up on the desk to join him in front of his computer. Nuzair decided it would be the perfect moment to test his kitten's empathy.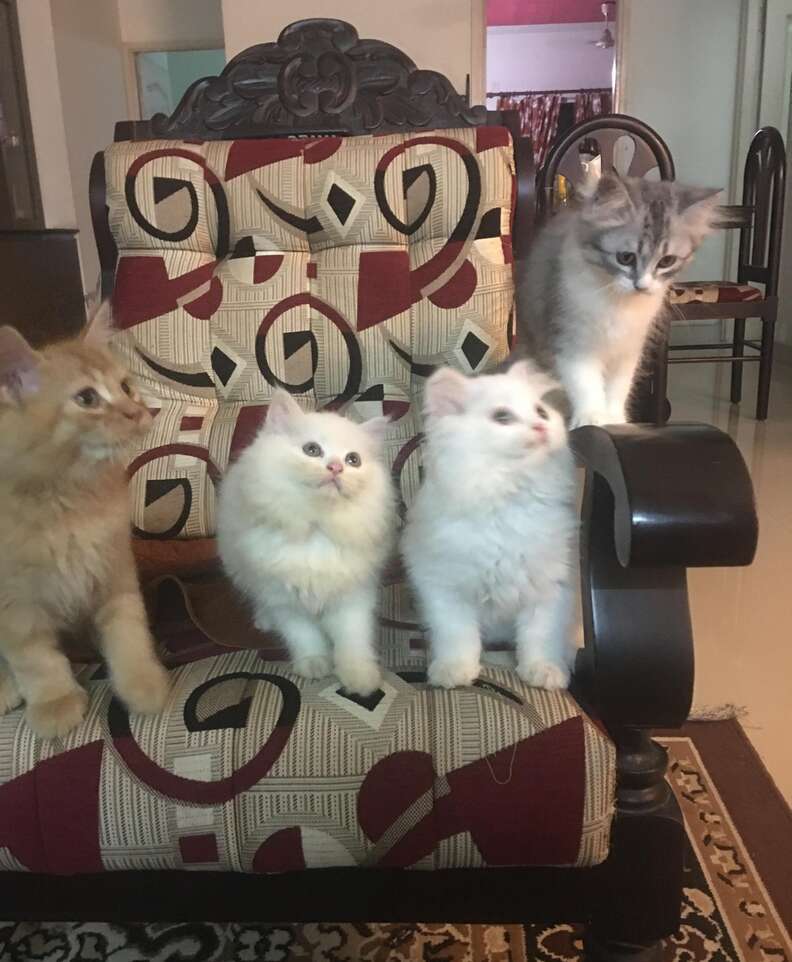 "I thought of playing the Mufasa death scene [from 'The Lion King'] because I remember watching some videos on YouTube where dogs are crying during that scene," Nuzair said. "At first, she was distracted by the sounds of the speakers but when she settled in, I started filming it."
Nuzair wasn't sure how Mika would react, but Simba's anguish at losing his dad moved her.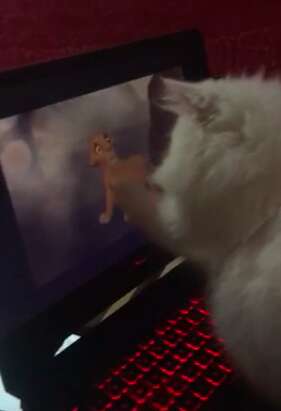 As Simba approached Mufasa, Mika sat up straight, seemingly transfixed, and began pawing at the screen. "My mom was with me, and we were really surprised to see that happen," Nuzair said. "The scene is really emotional and Mika trying to comfort Simba hit real hard."
"I was awed but at the same time really sad to see that," he added.
You can watch the touching moment here:
Mika's concern for Simba touched Nuzair, and showed her dad just how special she is. Luckily, Mika wasn't too upset after watching the movie and managed to take a nice long nap.