Kayaker Does A Double Take When He Spots An Injured Animal In The Reeds
"This was the longest, the most impossible rescue I've ever done."
Recently, a kayaker was traveling down the South River in Anne Arundel County, Maryland, when he spotted a pair of eyes staring at him from within the reeds lining the water.
It turns out, he'd just found someone rescuers had been dying to see.
Earlier that day, local bird rescuer Donna Cole received a call alerting her to an eagle who'd been hit by a car on a nearby highway. A police officer arrived at the scene first, spotted the bird and helped direct traffic away from the injured animal, who was trying to head off the road toward the South River.
When Cole arrived, she was frustrated that the bird had gotten himself into a difficult spot.
"[It was] a deeply wooded area with a lot of bramble, sticky bushes that made it impossible to get the eagle and then bring it back," Cole told The Dodo.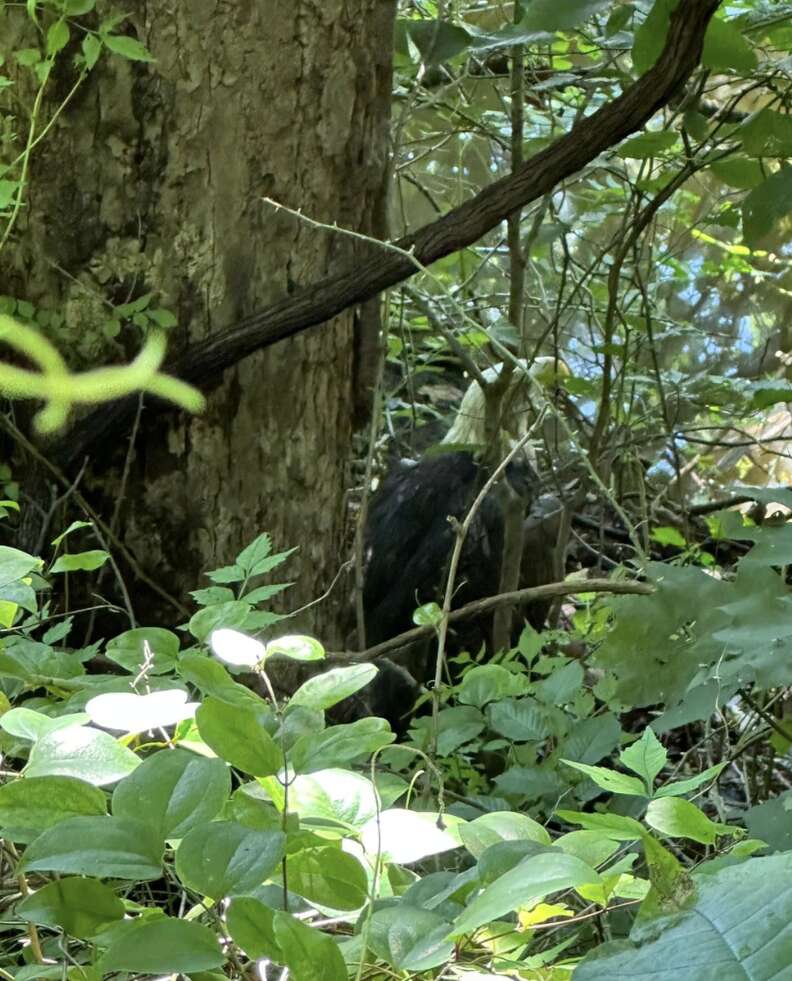 Cole knew a rescue on land wasn't gonna work, so she headed toward the water. Eventually, Cole connected with Arundel Rivers Federation board member John Flood, who had a boat and was happy to help.
"John was pretty much immediately up for this adventure," Cole said.
Boating down the river, the pair found the eagle but couldn't quite catch him. Still troubled by thick brambles and the increasingly hot sun, the team needed to regroup. Cole was back home gearing up for another search expedition when she got a call from staff at Owl Moon Raptor Center, who told her a kayaker had seen the eagle on the other side of the river. Cole was thrilled that the bird had been spotted once again.
"It was like two miracles — that the police officer was able to find the eagle the first time, and that the kayaker was able to find the bird the second," Cole said.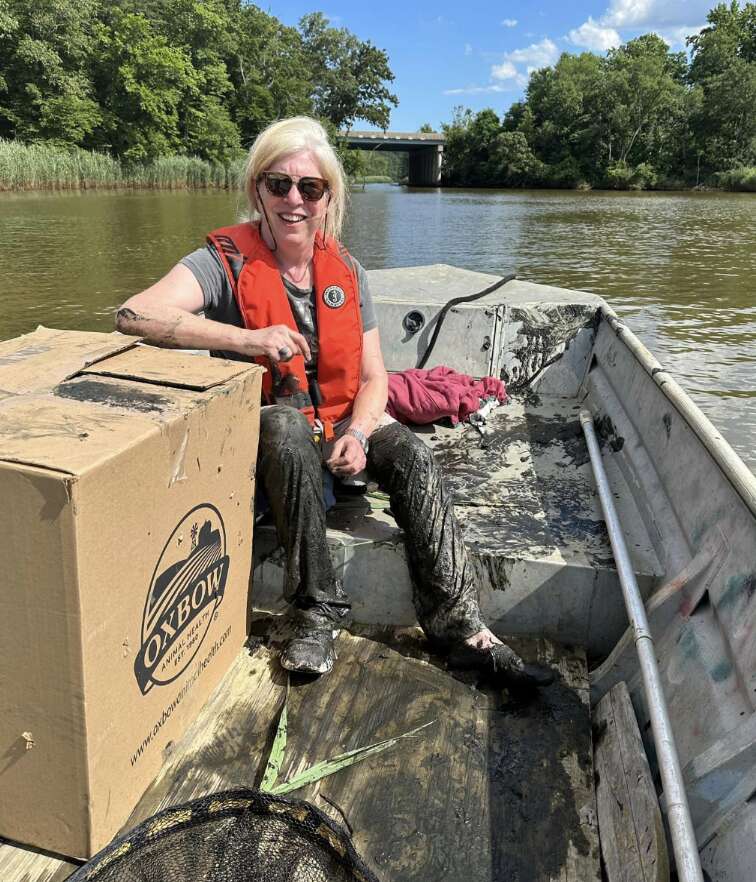 This time, Cole and Flood were determined to finish what they'd started.
"John and I were both like, 'Okay, we've got to do this,'" Cole said. "'We've come this far. We've got to get this bird [the] help it needs.'"
The pair found the kayaker waiting next to the eagle. Navigating the shallow water, Flood pulled up near the bird. Cole jumped into 2 feet of mud and grabbed the eagle, losing one of her shoes in the process. Cole didn't care about her sneaker — all that mattered was that the eagle was finally safe.
Today, the eagle is at Owl Moon Raptor Center, where he has been recovering since his capture.
Cole is so grateful to everyone who caringly devoted their time to helping the eagle that day. It's clear that this is a rescue Cole will never forget.
"This was the longest, the most impossible rescue I've ever done," Cole said. "It was such a relief to finally get this bird."
Help Your Senior Pup Get His Groove Back
We may earn a commission if you purchase from our links.