Guy Looking To Start A Business Accidentally Creates City's First Cat Pub
"Cats and beer, it's what we do ..."
Most pubs will place a bowl of salty snacks, like peanuts or chips, on the bar for patrons to munch on while they enjoy a cold drink. At The Bag of Nails in Bristol, United Kingdom, things are a little different.
Sure, there are typical bar pleasures at The Bag of Nails, like beer on tap and plenty of board games to play, but you won't find any snacks on the counter. Instead, you can expect to see cats — and lots of them.
When The Bag of Nails opened in early December of 2011, owner Luke Daniels was excited to welcome all the locals into his new pub. Many people walked through its doors in the weeks following its grand opening, but one visitor, in particular, caught the heart of patrons and staff alike.
"Meet Malcolm," The Bag of Nails wrote in a Facebook post, alongside a picture of a tiny tabby kitten.
Soon after Malcolm came into the picture, another cat, Beresford, followed his lead. The two cats hit it off right away and, soon, a litter of kittens joined the scene. It wasn't long before Bag of Nails became known as Bristol's very own "cat pub."
"Cats and beer," the pub wrote on Facebook, "it's what we do ..."
As the years passed, more and more cats joined the Bag of Nails family. Each cat brought a distinct personality to the bar and interacted with customers differently.
"There is a lot of nuance to their individual behavior once you get to know them," Daniels told The Dodo. "Solarise loves a lap, Wolfgang loves chicken more than life itself, Sally loves a belly rub, Cirrus knows when you're depressed. The list goes on."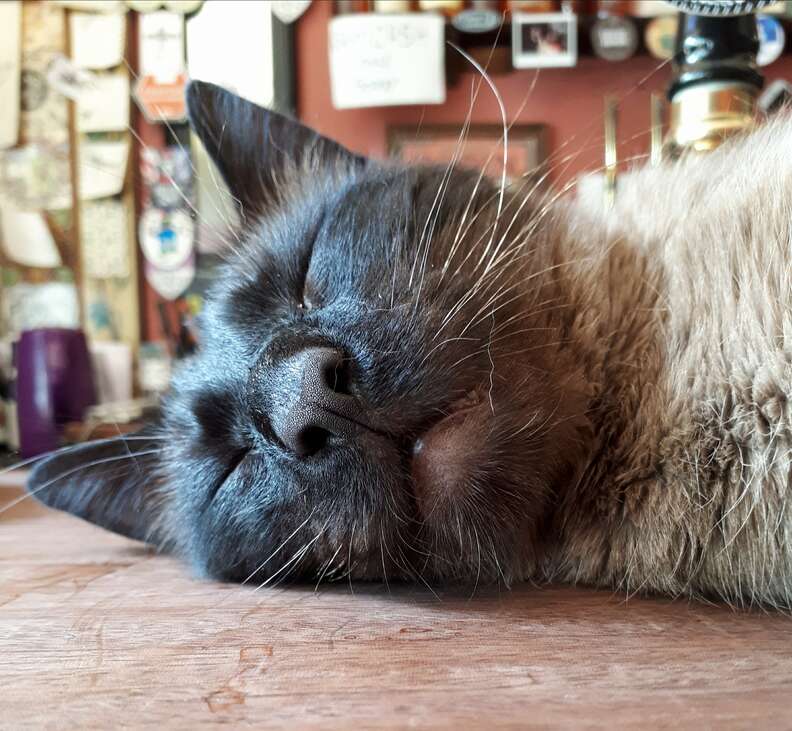 No matter what's going on in the pub, the Bag of Nails' furry residents can usually be found at the center of all the activity. The cats aren't confined to the pub — they're free to go outside and roam around nearby Brandon Hill park as they please, but they choose to stay inside.
"We can't guarantee the cats [will be here] when you come," Daniels said. "But, if you hang around long enough or keep coming back, they will show you some love for sure."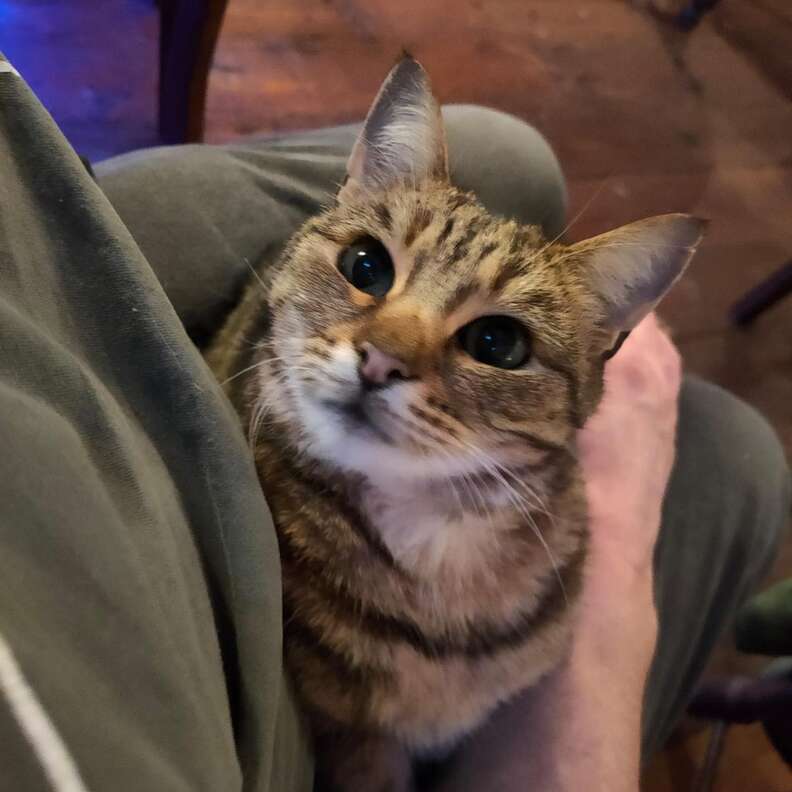 The Bag of Nails celebrated their 10-year anniversary in 2021 with an entire family of cats and loyal customers in tow. The unique pub continues to welcome cat lovers from all over the world and hopes to grow even more in the years to come.
Until then, they'll keep serving up ice-cold ale and five-star cat cuddles, just like they always have.
To keep up with The Bag of Nails, you can follow them on
Facebook
.
The Best Cat Water Fountains
We may earn a commission if you purchase from our links.
The Best Cat Water Fountains
We may earn a commission if you purchase from our links.