Guy Stops His Yard Work When He Hears Squealing Coming From Drain Pipe
"He had no idea what it was."
Andy Hassall was doing some work outside when he suddenly heard a loud, unsettling noise. It sounded like someone crying for help, but it was unlike any cry he'd ever heard before.
"He had no idea what it was," Fiona Quick, owner of Urchins Hedgehog Care, told The Dodo.
The mysterious cries led Hassall to a nearby drain pipe — and that's where he discovered a baby hedgehog trapped inside.
The poor little hedgehog had fallen into the pipe and was unable to get out on his own. Luckily, Hassall was there to help.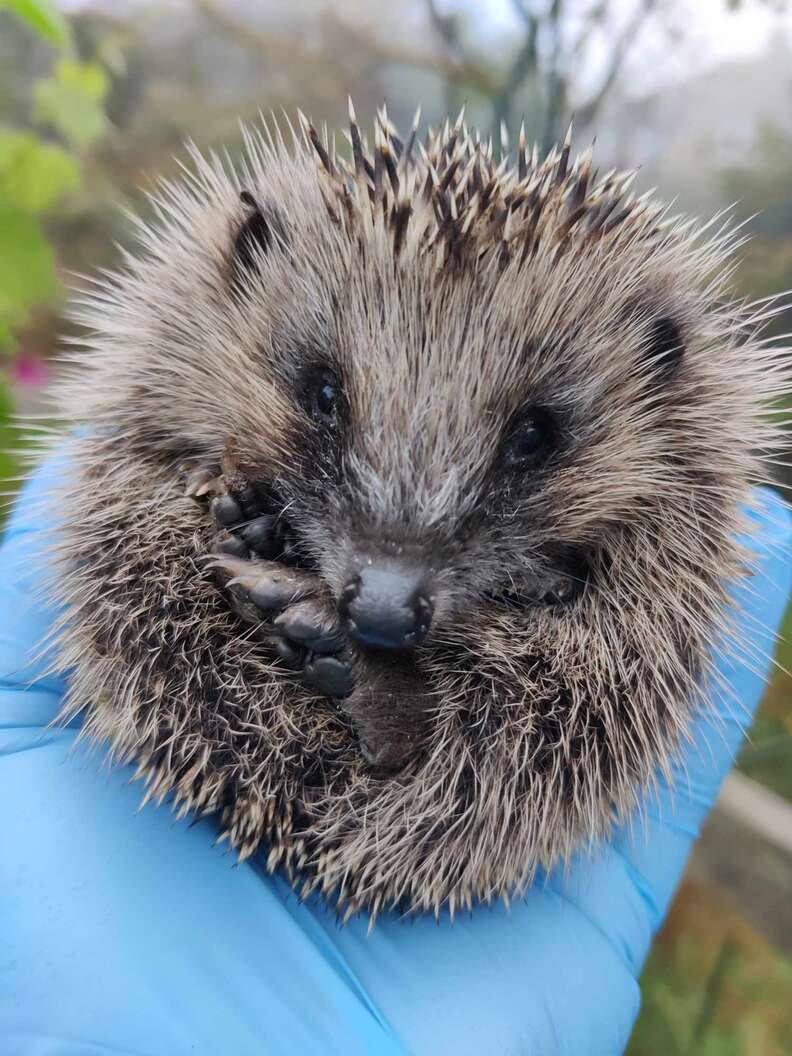 "He knew he had some green netting in his van which, he used to line the drain pipe," Quick said. "The hoglet climbed inside the netting, and he was able to gently pull him out to safety."
Even once he was out of the pipe, the baby hedgehog, later named Pip, kept on crying. He was so confused and scared. Soon, however, he was in the care of Urchins Hedgehog Care, and he immediately started to relax.
"I wasn't expecting him to be so small, but he was perfect," Quick said. "No injuries. A little dehydrated, but hopefully he had only been in the pipe for a short space of time. He possibly lost his mum, though … it's likely he was following her, learning to forage. I can confirm that the drain hole is now covered appropriately. A lesson learnt."
Little Pip is doing extremely well now. He sleeps all day and wakes up at night to eat and explore a bit. Hopefully in a few weeks, he'll be ready to be released back into the wild.
Everything Your Hamster BFF Needs
We may earn a commission if you purchase from our links.