Guy Catches Random Cat In The Middle Of A Hilarious Crime Spree
This thief's got a thing for stuffed monkeys 😂
Recently, while enjoying a pleasant evening out on the town in the island nation of Cyprus, Connor Cutts and his companion happened upon a crime in progress.
There, on the sidewalk in front them, was a random cat unabashedly flaunting his collection of stolen goods — stuffed toy monkey dolls, of which there were several strewn about.
But as Cutts soon discovered, the cat's crime spree wasn't over quite yet.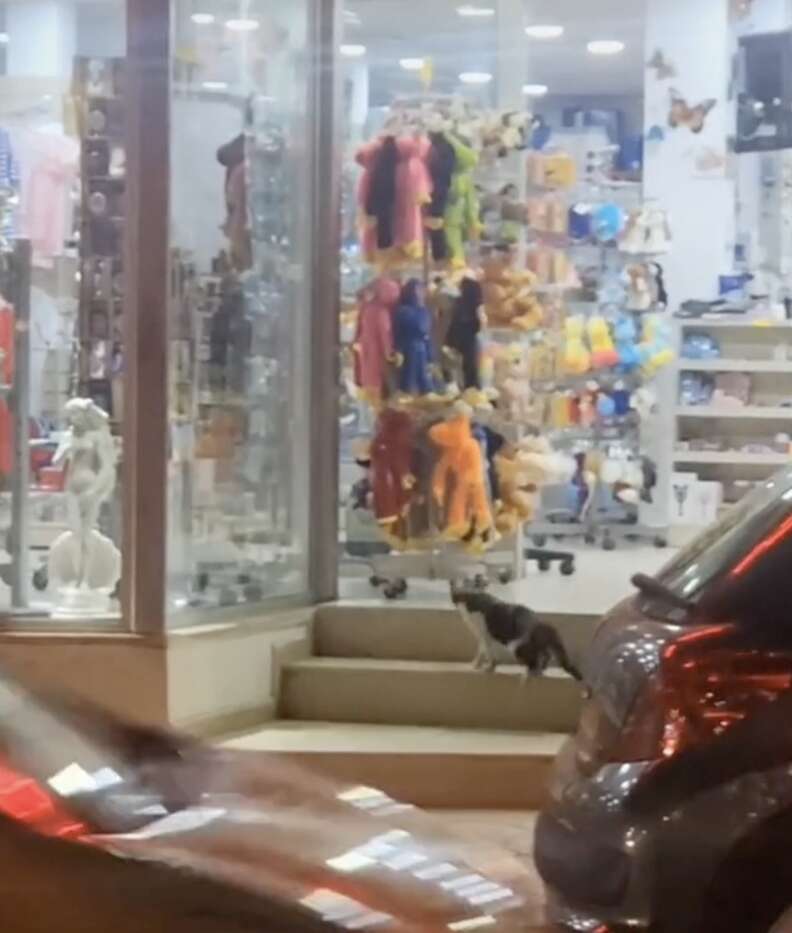 As the couple looked on, the kleptomaniac cat discarded the monkey doll he'd been playing with and turned around. He began to cross the street.
Where was he headed? To store that sells those monkeys, that's where.
However, again, he had no intention of paying:
Where the cat had come from, or why exactly he felt the need for so many stolen stuffed monkeys, is anyone's guess. But as brazen as those thefts were, they've left no hard feelings in their wake.
Ioannis Anthimou, who owns the store that thee cat robbed, says he's well aware of the crime spree — and he has no problem with it, frankly.
"The cat was very funny," Anthimou told The Dodo. "OK, we lost some money, but we enjoyed the cat [regardless]."
Who doesn't love a little monkey business, after all?
Top Picks to Spoil Your Cat
We may earn a commission if you purchase from our links.