Grieving Stray Dog Refuses To Let Go Of Her Favorite Stuffed Toy
"This was her security" 🥺️
Residents in Detroit, Michigan, were used to seeing a German shepherd saunter around their neighborhood with her tail wagging from time to time. The senior dog, later dubbed Nikki, could usually be found walking faithfully by her owner's side, and she'd happily greet everyone who passed by. But, one day, they spotted her wandering the streets alone, and their hearts instantly sank.
"Unfortunately, her owner passed away," Gail Montgomery, cofounder and director of Almost Home Animal Rescue League, told The Dodo. "So she just started walking around on her own with her stuffie."
In the midst of her heartbreak, the pup clung to a big, plush toy for comfort. The German shepherd carried it around dutifully wherever she went and refused to drop it under any circumstance.
"Typically, a dog who's a stray wouldn't hold on to a stuffie. They wouldn't put anything in their mouths, they would just look for food," Montgomery said. "But this was her security."
The sweet pup walked around her neighborhood for weeks, hoping to find a family again. Her neighbors set out food and water as they tried to connect with the right organization to rescue the dog, until they got ahold of someone at South Lyon Murphy Lost Animal Recovery.
After a few defeating days of failed attempts, the rescue team at South Lyon Murphy finally captured the dog. Even as they loaded her up into their van, she refused to let go of her prized stuffie.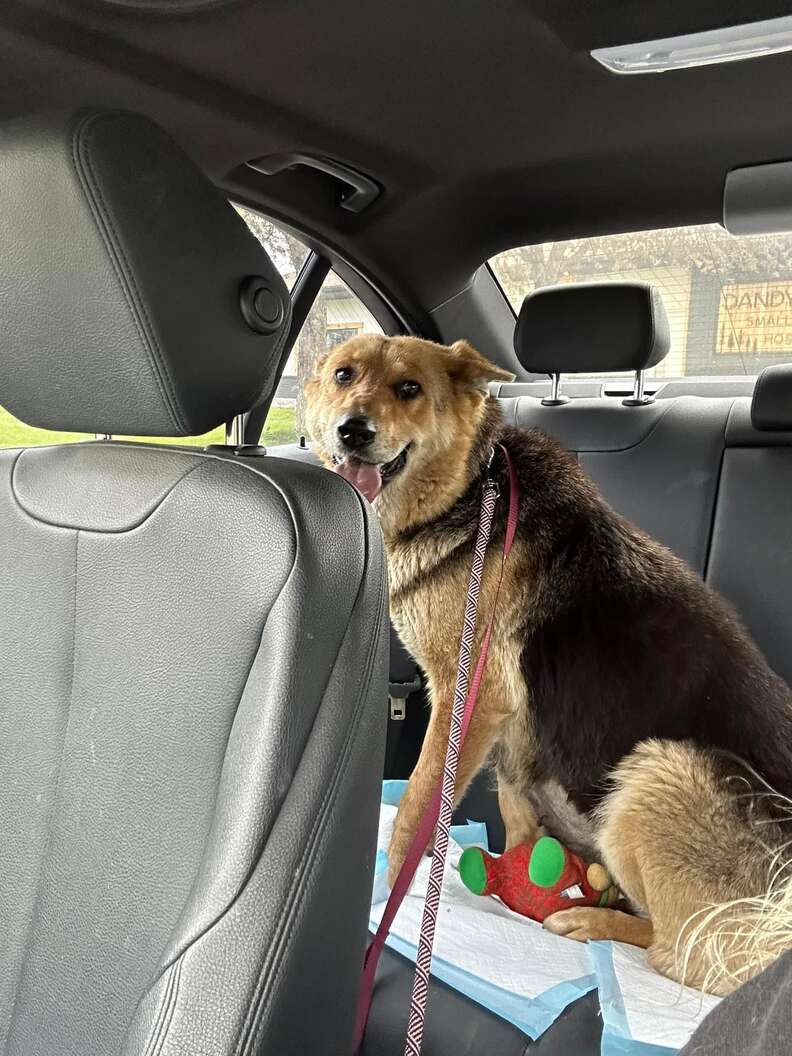 "She felt like that was her comfort and her security," Montgomery said. "It's like she thinks that's her binky."
Shortly after her rescue, the dog walked into Almost Home Animal Rescue League's headquarters with her beloved stuffie in tow. Both Nikki and the stuffie were in rough shape when they got there, but their new friends at Almost Home were determined to make them both feel good as new.
While a vet team examined Nikki, her friends at the shelter got to work reviving her toy.
"It was extremely dirty and a total mess with rips in it and stuff like that," Montgomery said. "We washed it, sewed it up and we gave it back to her."
Exhausted from her checkup, which revealed that she was suffering from heartworm, Nikki couldn't wait to cuddle with her new stuffie. Her friends at Almost Home placed the toy on the ground, and she immediately snuggled up to it.
"She was so weak, so she'd just sleep on it," Montgomery said.
Nikki's story started to spread, and soon strangers was sending the good girl a few special gifts.
"Everybody's sending stuffies to her now," Montgomery said. "We've got, like, a million of them!"
It warmed Montgomery's heart to see the outpouring of love for Nikki. The dedicated rescuer loves every dog she comes in contact with, but, to her, Nikki is special.
"This dog is the sweetest dog you'll ever meet in your life, and I've been doing this for 23 years," Montgomery said. "There's just something about her. I love her so much."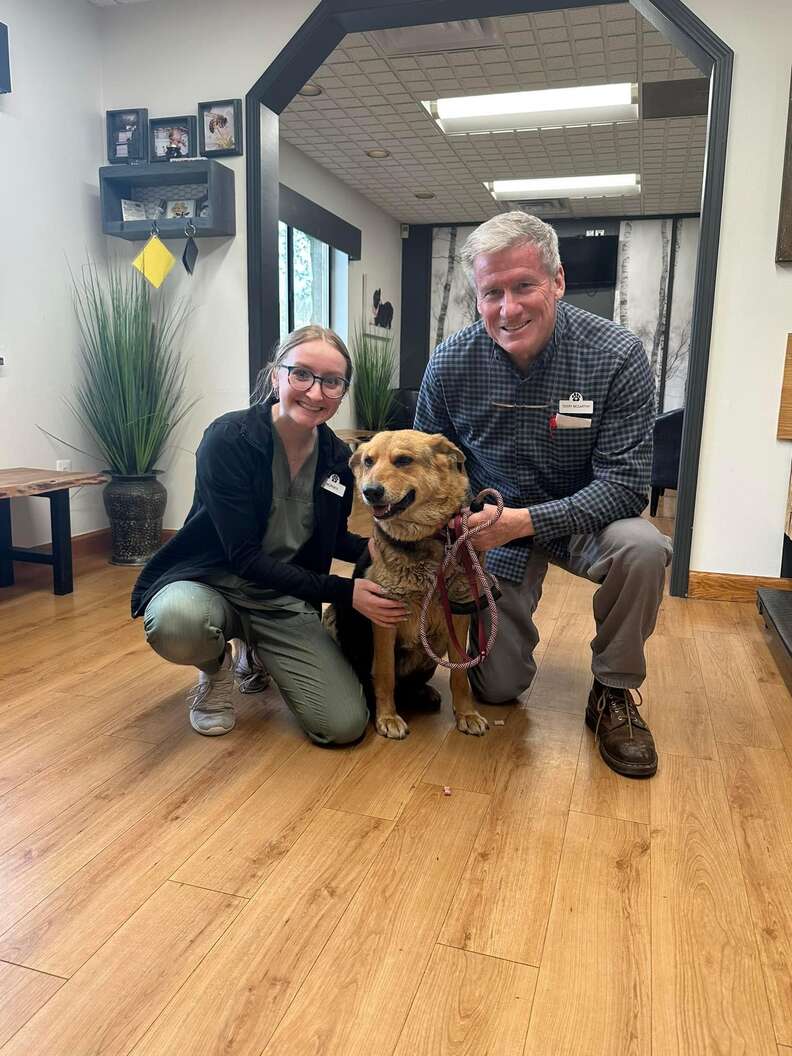 Not long after her rescue, Nikki went into foster care. The senior pup is still undergoing medical treatment, but, luckily, she's got the best new family ever by her side.
"She's with a wonderful foster care family," Montgomery said. "They're so enamored with her."
Montgomery now gets periodic update pictures of Nikki at home with her foster family. She misses getting to see the pup cuddle with her stuffie in person, but Mongtomery's excited to know that Nikki now has more toys than ever before. For a dog as sweet as Nikki, the stuffie limit simply does not exist.
To help animals like Nikki get the care they need, you can make a donation to Almost Home Animal Rescue League
here
.
Cute Dog Toys Shaped Like Your Favorite Foods
We may earn a commission if you purchase from our links.