Freezing Dog Limps As Fast As He Can When He Sees Someone Who Can Help
"His face just looked so relieved …"
Everyone in St. Louis, Missouri, was buckling down last month as they prepared for oncoming record-breaking low temperatures and a storm that promised to be brutal. But one St. Louis resident had nowhere to go — a brown and white dog named Mac, limping around the icy suburbs, looking for help.
Fortunately, Mac walked past Alisha Vianello's car.
"My heart immediately sank," Vianello, the executive director of Gateway Pet Guardians, told The Dodo. "I knew that if we didn't help him, he would absolutely die in the below-freezing temperatures."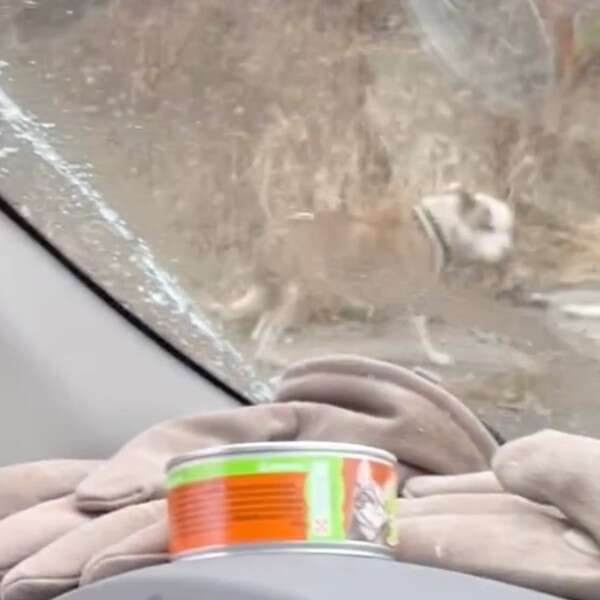 Vianello and fellow Gateway Pet Guardians staff member Jill Henke quickly pulled over and began to make a game plan for helping Mac. But it turns out they didn't have to think of anything elaborate. It wasn't long before the sweet dog ran over, instantly trusting them.
"He has the most beautiful eyes, and his face just looked so relieved," Vianello said.
Vianello and Henke noticed that Mac was limping. Careful not to hurt his bad leg, they gently lifted him into their car.
"He was so loving and trusting and seemed so grateful to get out of the cold," Vianello said.
Vianello posted a video of Mac's rescue here:
Once at the shelter, a veterinarian assessed Mac for injuries and gave the pup antibiotics and pain medication for his bad leg. Afterward, Mac got a big meal, but the loving dog couldn't decide between snacking or snuggling — so he did both.
"He would stop between bites of food to come back to me for snuggles," Vianello said. "He was so hungry but also so eager for love and attention."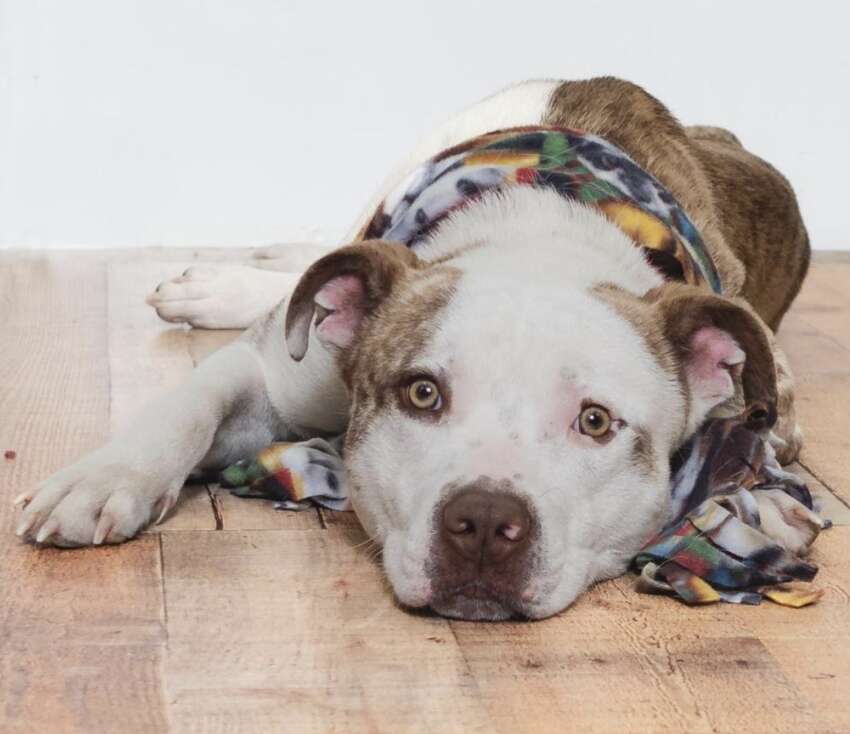 Mac is currently waiting to find his permanent family and is available for adoption through Gateway Pet Guardians. Vianello is positive that Mac would make a perfect addition to anyone's life.
"Mac's personality is pure sugar," Vianello said. "He's an amazingly resilient pup."
Top-Rated Products For The Ultimate Dog Spa Day
We may earn a commission if you purchase from our links.