Family Comes Home To Find Dog Covered in 'Blood'
Then they realized what it really was 😂
Ever since he was a puppy, Pogo has always had tons of energy. He likes to keep his family on his toes, and is always surprising them with what he comes up with next.
One night, Gemma McAdam and her girlfriend came home and immediately noticed that something was off with Pogo. He was covered in something red, and at first, his parents thought it might be blood.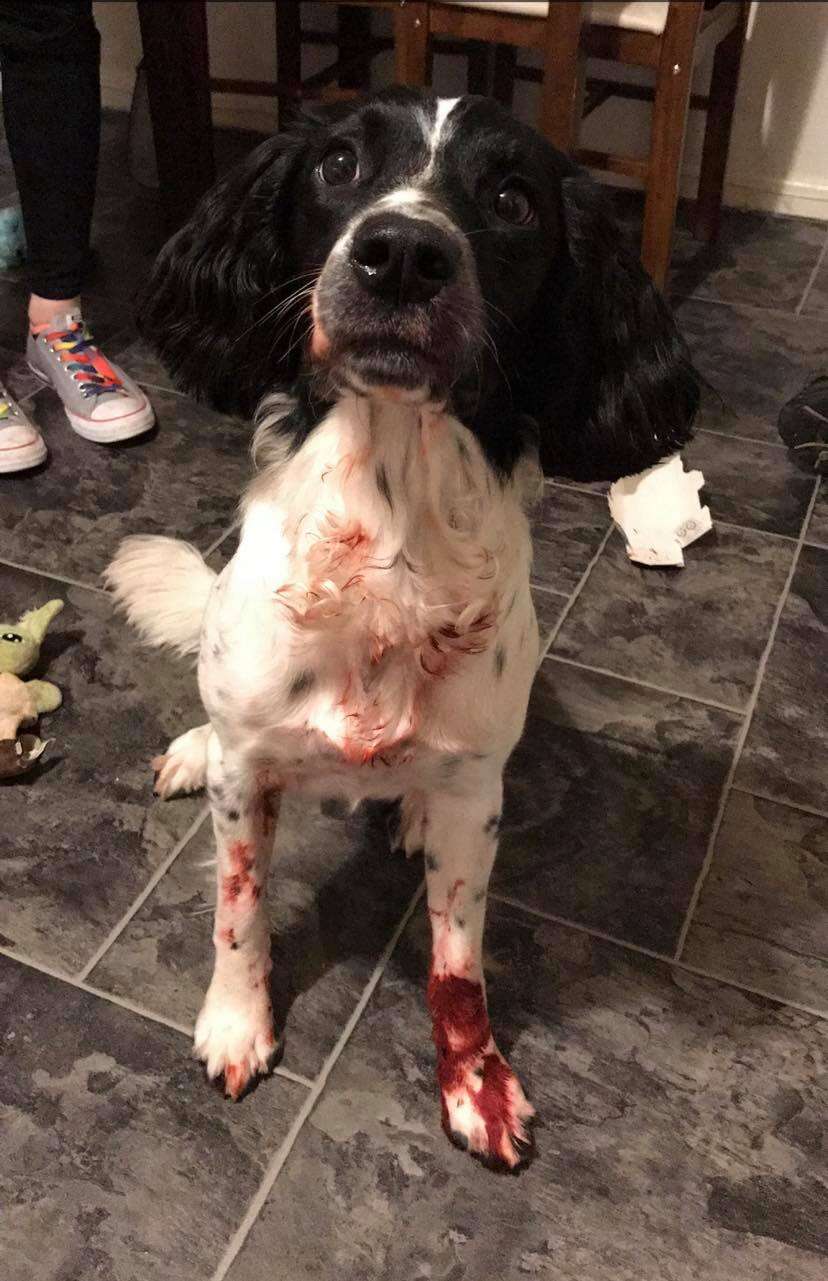 "We both panicked," McAdam told The Dodo. "We thought he had injured himself on something, so I was running round the kitchen trying to find anything sharp, while my girlfriend was trying to stop him to see what his injuries were. Neither of us even realized he was super happy to see us and wagging his tail. He's injured himself before and he isn't very good at hiding pain, so we definitely should have realized something was up."
When they realized that Pogo was totally fine, they started looking for other possible causes for his newly red fur — and that's when they discovered a chewed-up container of red hair dye hidden in Pogo's bed.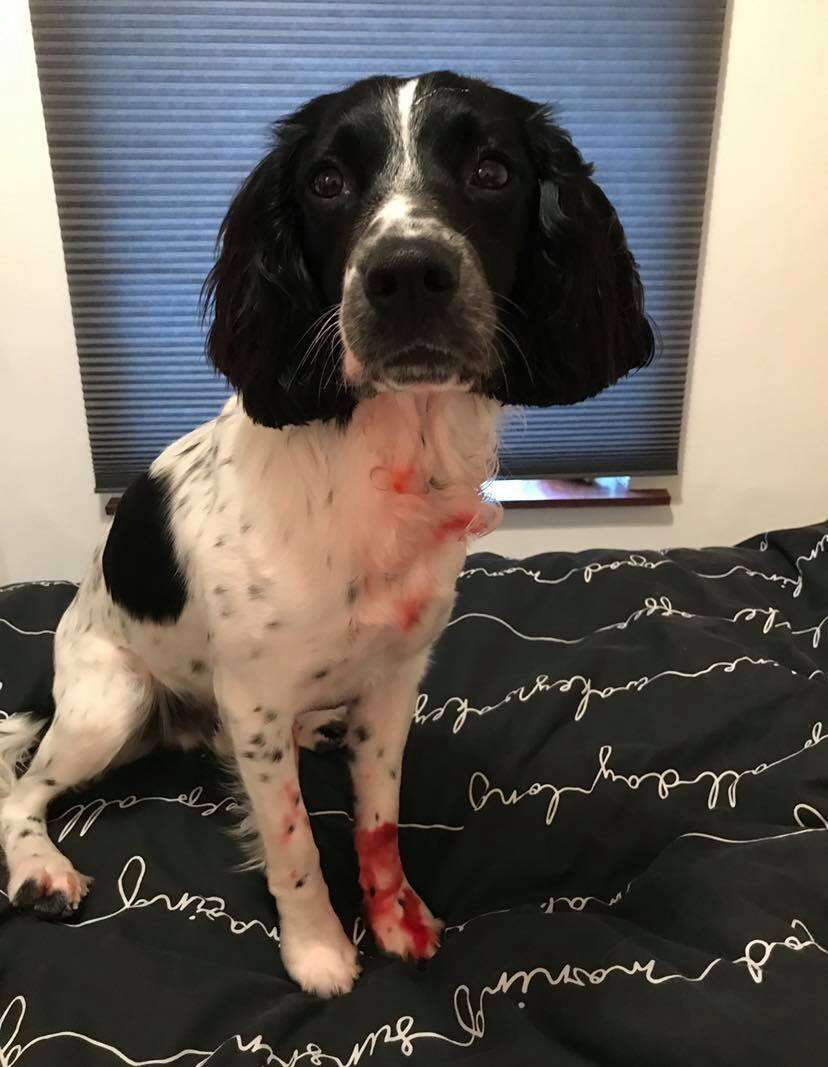 After consulting with the vet to make sure Pogo would be OK, his parents couldn't help but find the whole thing extremely funny. Pogo just loves finding adventures for himself, any way he can.
"We both started to laugh," McAdam said. "Pogo was so happy that he kept running in circles, and wasn't at all guilty looking … until the bath came out!"
Pogo got a very thorough bath that night to try and get the dye out, but unfortunately, it didn't really work. He was still rather red in places, so his parents tried to come up with alternative solutions.
"I reached out to some spaniel groups I'm in, and some recommended the seawater might help, so Pogo got lots of beach visits that week," McAdam said. "I think he thought he was being rewarded, instead of punished!"
Unfortunately, nothing really worked with trying to get the dye out — and Pogo was still pretty red for around three months after the incident. His parents hoped that no one would really notice, but of course, they did.
"We got lots of funny looks when we went out on walks and to the beach, especially when he came out of the water and held his paws up as if he was injured," McAdam said. "We were actually walking through the town one afternoon when someone ran over to let us know our dog was injured, and thought we were just ignoring him!"
Eventually, though, the dye did fade, but Pogo's parents will never forget his little adventure and are definitely prepared for many more to come. That's just how Pogo likes to do life!