Family Finds An Unexpected Guest Snoozing Peacefully On Their Porch
Shh. He's sleeping 😴
The other day, after glancing out at their walkup front porch, a family in Wellington, New Zealand, happened upon an adorable scene of peace and tranquility.
There, curled up next to their door mat, the family saw a tuckered-out animal — a little fur seal, dozing away without a care in the world. But arriving to that cozy locale, a short ways from the sea, had been no easy task.
"[The seal] had been on a bit of a mission," New Zealand's Department of Conservation (DOC) wrote, "climbing up the seawall stairs, crossing a road, hiking up a footpath, a driveway, and finally another set of stairs, before reaching its nap spot."
While conservation officials note that resting seals may be mistakenly perceived as needing rescue, they evidently agreed that this little guy's choice of sleeping spot wasn't so ideal.
So, an officer was called out to help him find a better one.
"[He was taken] further around the coast, to a safe place away from dogs and traffic," the DOC wrote.
Fortunately, the seal looked to be only slightly groggy following his unplanned awakening.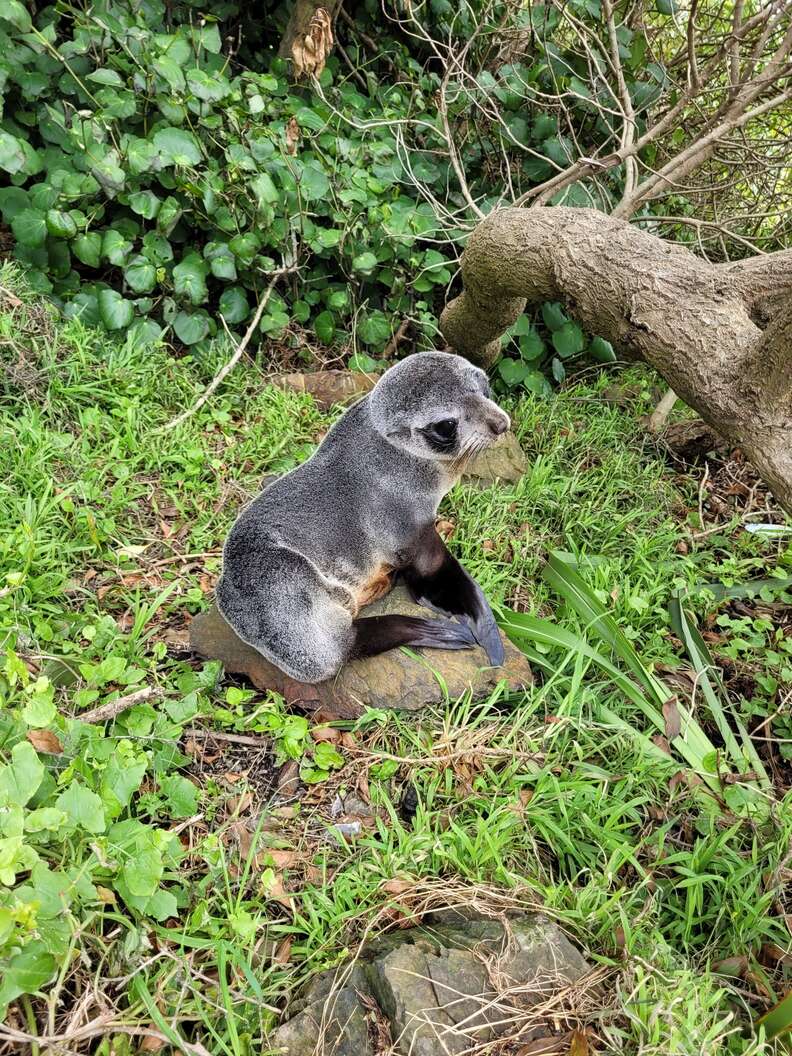 This species of fur seal, known locally as "kekeno," can be found throughout the coasts of New Zealand and Australia — though not usually on people's porches.
Around this time of year, however, youngsters recently weaned from their parents (like the one above), are known to leave their colonies to explore the surrounding region, "making it a prime time to see them out and about," writes the DOC.
During this period, called "silly season" by residents, people are encouraged to peacefully coexist with the occasional wayward or sleeping seal — at one's front door, notwithstanding.
Smart Buys From Companies That Help Save Animals
We may earn a commission if you purchase from our links.